Windamere in Darjeeling declares lockout from July 5
Considered one of the best colonial hotels in the country that hosted royals has suffered huge Covid-induced financial loss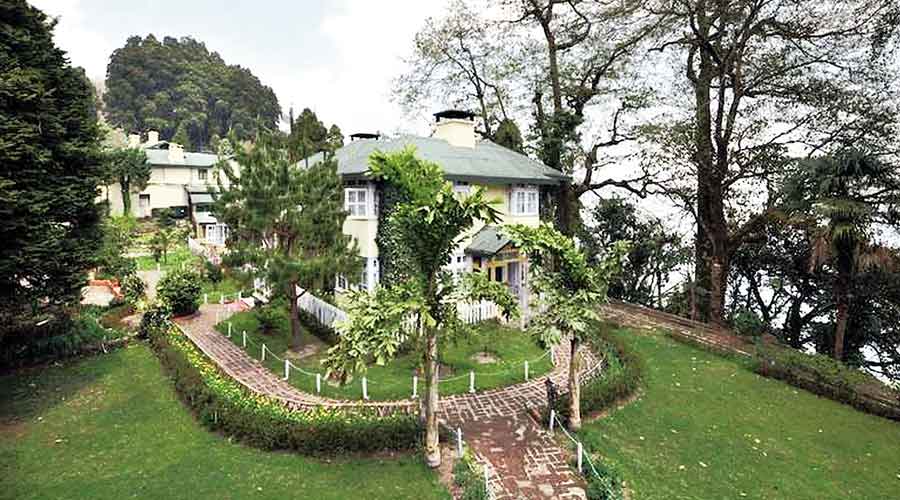 Windamere Hotel in Darjeeling
Telegraph Picture
---
Darjeeling
|
Published 22.06.21, 02:06 AM
|
---
Windamere, considered one of the best colonial hotels in the country and a landmark in Darjeeling, has declared a lockout from July 5 because of Covid-19-induced financial stress.
Hotel industry is hit worst by the pandemic but Windamere which draws clients mostly from overseas has been hit harder by Covid and the subsequent ban on foreign travellers.
Elizabeth Clarke, managing director of the hotel built in the 19th century, in her lockout notice said: "Due to ongoing COVID-19 pandemic since the last one and half years the Hotel Management has suffered huge financial losses and ultimately has gone into financial crisis leading to financial debt."
The place started as a cosy boarding house for bachelor English and Scottish tea planters — first building was built around the 1880s — was converted into a hotel just before the outbreak of the Second World War.
Windamere Hotel is an attraction by itself carrying Darjeeling's rich history.
A glance through the names of the 38 rooms at the hotel provides an insight into its rich history. Prince Peter of Greece and Denmark had stayed at the hotel and a room at the main building is named after him.
Another room is called the Princess of Siam (as Thailand was previously known) as she had stayed there. Another room is named Chogyal of Sikkim and it was at this hotel that the former king of Sikkim had met his second wife Hope Cooke.
The hotel is also famous for its "Christmas Week at Windamere" from December 18 to January 1, which is being celebrated in the same way since 1939.
"However, the last major foreign booking the hotel received was on December 19, 2019. Since then, our occupancy has been as low as 30 per cent on an average despite offering a special discount of almost 50 per cent," said a source at the hotel.
Tariff during normal times starts from Rs 10,000 per night.
Sources said the hotel had been paying 100 per cent salaries to the 50-odd employees for the past few months but could only disburse 50 per cent of the pay in May.
In her lock-out notice to the staff, Clarke said: "We have decided to go into lockout and to temporarily suspend the functioning of our Hotel business. We are contemplating to provide our hospitality services to our guests once everything becomes normal and tourists' starts coming, particularly international tourists and we start getting the bookings."
Tourism industry veterans endorsed the concerns of the management of Windamere Hotel. "We get the highest business between April 15 and June 15 and do business of around Rs 9 crore per day during this period. We have suffered a loss of over Rs 500 crore," said Raj Basu, an industry veteran.
Bengal tourism minister Indranil Sen on Monday started a three-day tour of north Bengal to look into the concerns of the industry stakeholders. "Our government has started vaccinating tourism workers against Covid and we hope the industry will pick up by Durga Puja."
Around 10 lakh people directly or indirectly derive sustenance from the tourism industry in north Bengal.