Teacher Samaritans bridge school gap in Malda
The teachers in Barlow Girls' High School are holding free learning sessions after school hours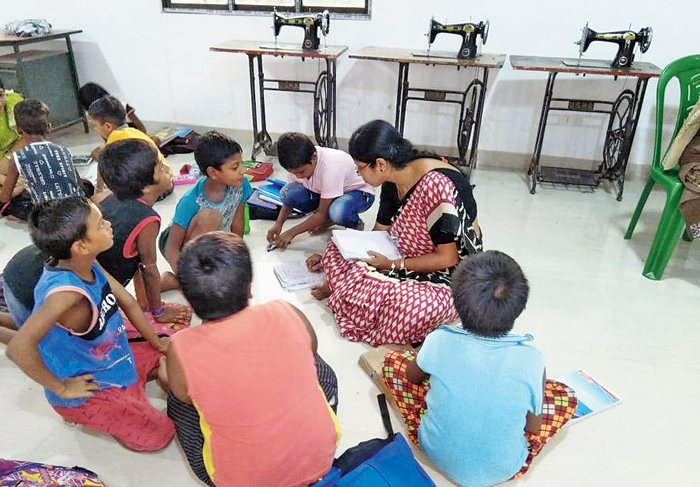 ---
|
Malda
|
Published 11.09.19, 09:06 PM
---
A group of teachers in a Malda school has taken the initiative to bridge the academic gap between girls from weaker economic backgrounds and the rest to ensure the young learners do not stop coming to the institution because they feel like laggards.
As part of attempts to retain the girls from disadvantaged sections — who live in nearby slums — in the education system, the teachers of Barlow Girls' High School are holding free learning sessions after school hours.
The experiment — which has also drawn some teachers from Malda Girls' High School and Gouriya High School — has started yielding results.
"This school (Barlow) has students from all sections of society… There is a tendency to link the high dropout rates of girls from poor economic background to their parents' financial status. But we found after speaking to those who dropped out that most of them had stopped coming because of their failure to match their peers in academic or co-curricular performance," said Sutapa Kanjilal, a history teacher in Barlow.
Since it is a government school, the students don't have to pay any fees. The government provides the books, too.
"We try to give them some stationery… So the dropout is not really because of economic reasons," said Kanjilal.
The teachers decided to help these girls by facilitating their learning and a group named "Disha" (direction) was born with the intention of "Uttaron" (the elevation).
The mission decided, the team — including Kanjilal, Soma Mahato, Rupa Saha, Kathika Saha and Sampa Acharya — started looking for a place outside Barlow where the girls could be taught. Then, the local Rotary Club offered its premises for the special classes.
"Classes have commenced from July 1 and around 70 girls, who are in Classes I to IX, come to the centre and study thrice a week. The girls feel confident when they see they can also learn the lessons and this confidence takes them to school. Their interaction with peers has improved and they are not considered inferior," said another of the teachers.
When this correspondent visited the school, located on R.K. Mission Road in Malda, and spoke to two Class VI students, both said they looked forward to classes as they knew their lessons now. "Didi-ra amader anek kichu shekhachhhe (Our teachers are teaching us a lot of things)," the two girls chorused.
Besides aiding learning abilities, the teachers are stressing on personal hygiene. At times, one of the teachers said, lack of awareness about the issue comes in the way of free exchanges between classmates.
"We found that that the girls stay in poor hygienic conditions and started distributing free sanitary napkins among them as many of them used to stay away from schools during menstruation days. This improved their confidence and also rate of attendance in the schools," said Kanjilal.
The initiative at Barlow – one of the most prominent girls' schools in Malda town that produced toppers in Madhyamik and Higher Secondary examinations – has already become a talking point, raising hopes that the model may be emulated in other schools.
Ahasanul Karim, the district inspector of schools (secondary education), and Kaushik Bhattacharya, the district magistrate, hailed the move. A teacher in another girls' school said such efforts would redeem the image of the teaching community, who are often accused of focusing more on private tuition than school duty.
Being a backward district — with female literacy languishing at 56.96 per cent — Malda has a high dropout of girl students.
"But nothing can be more effective than creating a situation in which students from disadvantaged backgrounds feel encouraged to be in school," said a senior official.