Recording shows Ajoy's civic gamble
BGPM released video of Edwards where Hamro Party president expressed HP's readiness for cross-voting during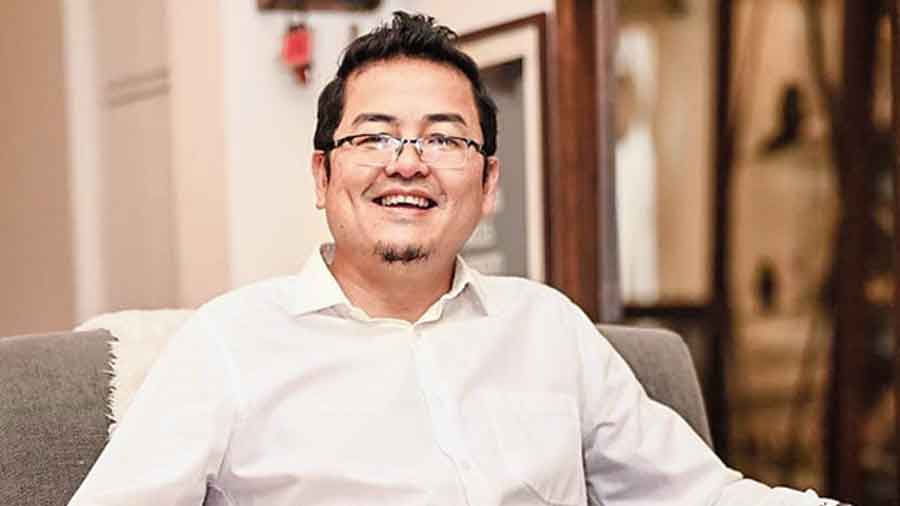 Ajoy Edwards
File picture
---
Darjeeling
|
Published 13.01.23, 04:06 AM
|
---
Drama continues to unfold over Darjeeling municipality.
On Thursday, the Bharatiya Gorkha Prajatantik Morcha (BGPM) released a video of Ajoy Edwards where the Hamro Party president expressed the HP's readiness for cross-voting during the election to the post of the Darjeeling municipality chairman.
Municipal chairman Ritesh Portel of the HP was recently defeated in the floor test by the BGPM and an election to pick the new civic chief is scheduled for January 16.
Alok Kant Mani Thulung, the Darjeeling subdivisional president of the BGPM, said he had received a WhatsApp call from Edwards at 8.14pm on Wednesday.
"Even though WhatsApp calls cannot be recorded, I recorded the conversation by using another phone," said Thulung.
In the conversation, Edwards tells Thulung that his party's 15 councillors are willing to support Prativa Rai, a former civic chairperson and one of the BGPM councillors, during the January 16 voting. Prativa is the elder sister of Thulung.
"Our problem is with Dipen Thakuri. Our councillors have no problem in voting for Nana (sister)," Edwards is heard saying. The BGPM has named Thakuri as its chairman candidate.
Thakuri and five other HP councillors switched over to the BGPM in November, following which the HP lost control of the civic body.
At the moment, the BGPM has the support of 16 councillors, including two of the Trinamul Congress. The HP has the support of 15 councillors, including three of Bimal Gurung's Gorkha Janmukti Morcha.
In November, the HP had made public a recording of the alleged voice of Thakuri where he was heard offering a bribe to an HP councillor to join the six who were set to defect to the BGPM. Thakuri had denied the conversation.
On Thursday, Edwards, however, acknowledged that he had made the call to Thulung. "We have a problem with Dipen Thakuri and we have also filed complaints against him at various commissions, including the one for Schedule Castes. He can be removed anytime from the chairman's post," said Edwards.
Edwards said the HP was willing to support any councillor for the chairperson's post, barring Thakuri.
"Since our councillors are willing to support any other councillor, except Dipen Thakuri, we are asking others (in the BGPM) if they want our support. We are not telling them to join our party," said Edwards.
Observers believe the video has shown Edwards in poor light before the public. "He was being projected as someone with a difference. The conversation has dented his public image," said an observer.
Since November, drama has been unfolding in the municipality. The HP approached the Darjeeling district administration and then Calcutta High Court to nullify the floor test but in vain.
Following the ejection of the HP from power, Edwards, Bimal Gurung and Binay Tamang have come closer.