Plea to consider undertrial bail liberally
Normal functioning of courts has been suspended for the past seven days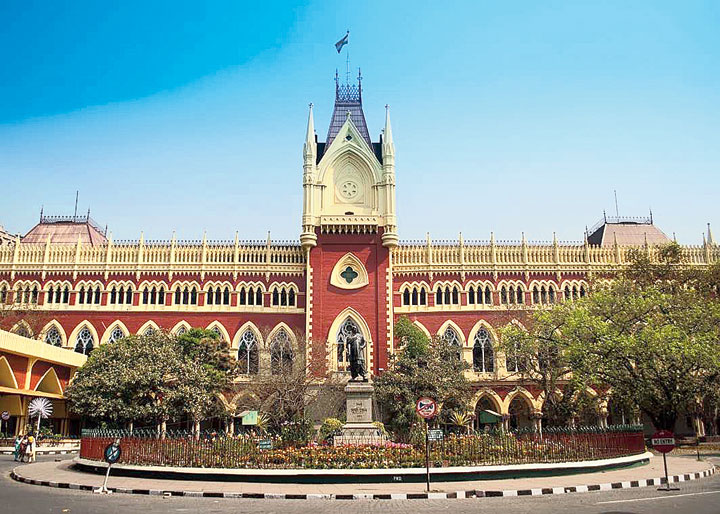 Six high court judges have been assigned by the Chief Justice to hear the urgent matters but even on Monday
Telegraph Picture
---
Calcutta
|
Published 23.03.20, 08:32 PM
|
---
Bengal advocate general Kishore Datta on Monday wrote to Chief Justice T.B.N. Radhakrishnan requesting him to issue appropriate administrative directions to all judges, including those of Calcutta High Court, to "liberally consider" bail please of undertrials.
"With a view to reduce population at correctional homes, granting bail to the prisoners is necessary in view of the Coronavirus scare," Datta wrote.
The chief justice, however, is yet to issue such a direction, a high court source said.
Normal functioning of courts has been suspended for the past seven days as members of the West Bengal Bar Council decided not to attend hearings till March 31.
Although the high court administration had decided to hear only important and urgent cases during the period, absence of lawyers is coming in the way of hearings, said a source.
Six high court judges have been assigned by the Chief Justice to hear the urgent matters but even on Monday, proceedings did not take place because of lawyers' absence.
"As a result, the number of petitions lying pending in the high court as well as other criminal courts across the state are going up. As bail petitions are not being heard, a large number of arrested people have been languishing at different correctional homes in Bengal," the source said.
"For the sake of proper safety and security of inmates, a large number of undertrial prisoners should be released from jail," a law department source said.
The letter from the advocate general assumes significance at a time the Commonwealth Human Rights Initiative (CHRI) has drawn attention to a clash at the Dum Dum Central Correctional Home over restrictions in the wake of Covid-19.
The association has requested prison authorities to facilitate alternate communications, such as phone calls and video conferencing, as well as develop awareness with inmates and staff.
Sanjoy Hazarika, international director, CHRI, urged the judiciary "to take effective steps to immediately reduce the number of persons sent to judicial custody".