Patriarchy splits Bypass housing complex
Split among residents of Ruchira Residency is a reflection of a society that often unwittingly carries the flag of patriarchy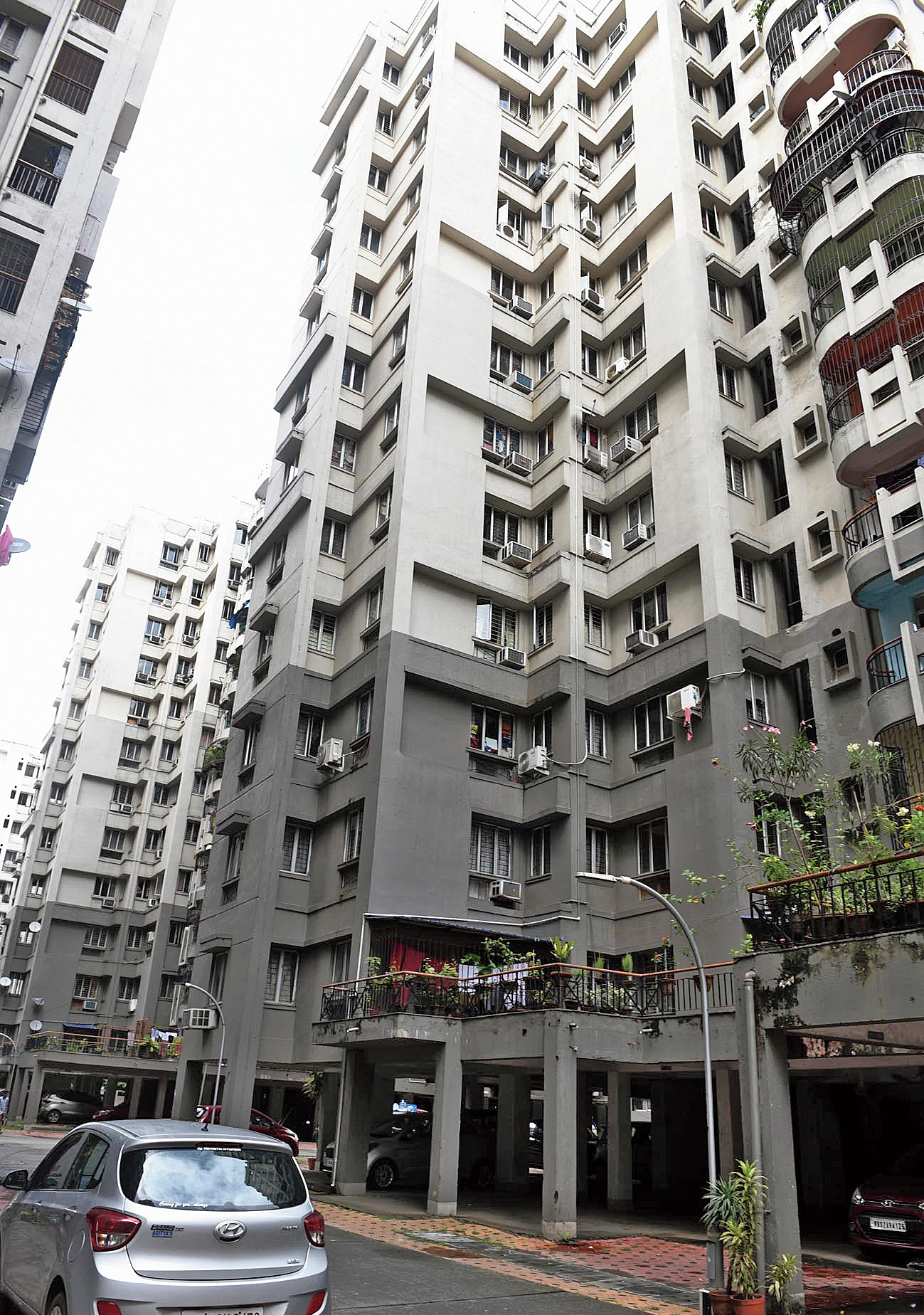 ---
|
Calcutta
|
Published 29.07.19, 11:25 PM
---
Many at Ruchira Residency say a resident's dress should not matter when she goes to report a leaking tap.
Many others in the Bypass housing estate think the father of 22-year-old Yishi Chakrabarty, who had gone to report the plumbing emergency, should have sorted out the matter with the elderly president of the owners' association of the complex who had refused to talk to her because he did not approve of her dress.
Women and women's rights activists were unanimous that the split among residents of Ruchira Residency was a reflection of a society that often unwittingly carries the flag of patriarchy.
Yishi, who graduated from Presidency University earlier this year, alleged on Sunday that Nibir Dasgupta, the president of the Ruchira Residency Apartment Owners' Association, refused to listen to her complaint on July 22 because he said she was dressed "like a woman of the streets".
She was wearing a top and a pair of shorts.
"She went to the office to seek permission for a plumber she had hired from an agency to work in her apartment. Why did she have to be appropriately dressed to have a word with a 65-year-old gentleman for this?" wondered a woman resident of Ruchira.
It was past 6pm when the plumber turned up at the Ruchira gate. Yishi had to seek permission for the plumber to work because service professionals hired from agencies are not allowed to enter the complex after 6pm.
Another woman said the issue was whether the plumber could be let in or not. "How come the dress of the woman who hired the plumber became an issue?" she said.
A large number of residents might have been outraged at the behaviour of the association's president but others were not.
"If the woman felt offended by Dasgupta's behaviour, she should have gone to her parents. Her father could have taken it up with the office-bearer. Why did she have to dial 100 (police helpline)?" asked a resident.
It did not matter to him that the woman was 22 and the problem she had gone with was urgent.
A woman resident asked why Yishi's father was letting her "speak to the media freely about the harassment".
"Why are they not realising that this is only defaming our housing complex? The issue should have been resolved internally," she said.
A number of residents, both men and women, said Yishi's father should have "sorted out" the matter with the committee. They, however, could not explain why they wanted the father of an adult woman, who is capable of deciding for herself, to be involved in the matter.
The office of the association was locked on Monday afternoon. Dasgupta refused to comment.
On Sunday, the association president had admitted to Metro that he did tell Yishi "that she was not properly dressed" but denied having told her that she was "dressed like woman of the streets".
Yishi's father Amitava Chakrabarty said no one from the committee had called him to express regret for their president's conduct.
Yishi said: "I hope that henceforth this person (Dasgupta), who literally did not treat me as human being, will treat other women approaching him as human beings no matter what they wear or where they come from. You are there to solve problems, not to create more.... There is no dress code out there for the office or inside the campus."
Women's rights activist Ananya Chatterjee Chakraborti said the fact that a section of the residents was batting for the association president proved that society was still in the stranglehold of "patriarchy".
"I am sure even the women of the housing complex support him. This is what we call shadow patriarchy that the women unwittingly carry. That is why they don't see any wrong when a women is subjected to harassment over her dress," Chatterjee Chakraborti said.
Aishika Chakraborty, a professor at the School of Women's Studies at Jadavpur University, said: "Those who think that the issue should have been resolved internally cannot be distinguished from the ones who think that domestic violence should be also settled internally."