Mild tremors felt in Calcutta for five seconds
There were no reports of any damage because of Saturday's quake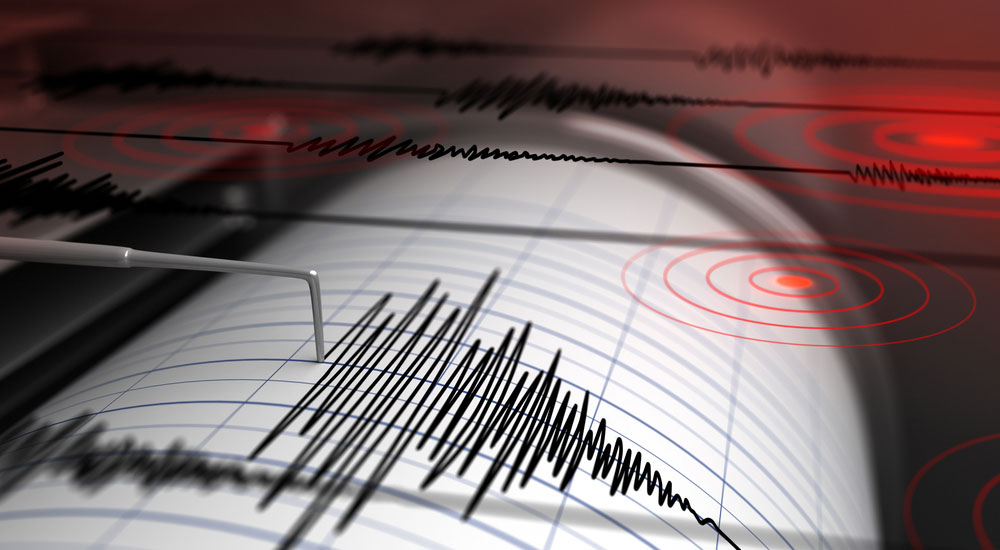 The earthquake that measured 3.6 on the Richter scale had its epicentre 12km inside the earth's crust from Uluberia in Howrah.
(Shutterstock)
---
Calcutta
|
Published 03.08.19, 08:12 PM
|
---
Mild tremors shook parts of south Bengal, including Calcutta, a little after 4.30pm on Saturday.
The earthquake that measured 3.6 on the Richter scale had its epicentre 12km inside the earth's crust from Uluberia in Howrah.
An earthquake of magnitude 3.6 is often felt but rarely causes damage. There were no reports of any damage because of Saturday's quake.
In seismic parlance, a quake of magnitude 5 just about qualifies as "strong".
The Nepal quake in April 2015 that killed many measured 7.8 and was classified as "major". The epicentre had been over 900km away but the tremors had been felt in Calcutta.
On Saturday, mild tremors that lasted for about five seconds were felt in West Midnapore, Hooghly and Calcutta.
The epicentre was very deep at 12km, said Sankar Kumar Nath, professor of geophysics at IIT Kharagpur.
"Had the epicentre been closer to the surface the waves could have been stronger when they reached the surface," he said.
Calcuttans, however, took no chances. From Ultadanga to Ballygunge, many offices and residential buildings were emptied and people scurried down to the streets as soon as the tremors were felt.
Social media was flooded. "Was that an earthquake? If yes, it must have been a big one! The entire building felt like a swing for a few seconds," Nivedita Dey tweeted at 4.35pm.
"Those who felt the shake, yes it did happen. Earthquake in Kolkata," Vivek Mehta posted on Facebook a couple of minutes later.
The Richter scale stays constant in all places a quake is felt, but the damage potential varies depending on the distance from the epicentre.
On a scale of XII, Calcutta scored VI on Saturday, which means tremors can be felt quite easily, said Nath.
"Had it been stronger, there was a possibility of cracks in buildings and other damage," he added.
Geologists believe Calcutta's vulnerability to a major quake epicentred nearby is high because of its alluvial or unconsolidated soil, the kind of soil in which earthquakes tend to cause extensive damage.
Rain on Met radar
A low-pressure area is set to form over Northwest Bay of Bengal on Sunday and is expected to trigger heavy rain in coastal south Bengal, including Calcutta.
"From Monday, there could be heavy rain in some parts of Gangetic Bengal," said a Met official. Saturday was mostly dry, with one or two spells of scattered rain in the city.
Drug arrests
Police arrested two men and seized over a kilogram of Amphetamines, commonly known as Yaba, during a search operation in the South Port area on Friday night.