Didi refers to Dussasan to slam BJP
A stereotypical antagonist, Dussasan's name literally means 'bad governance' in Sanskrit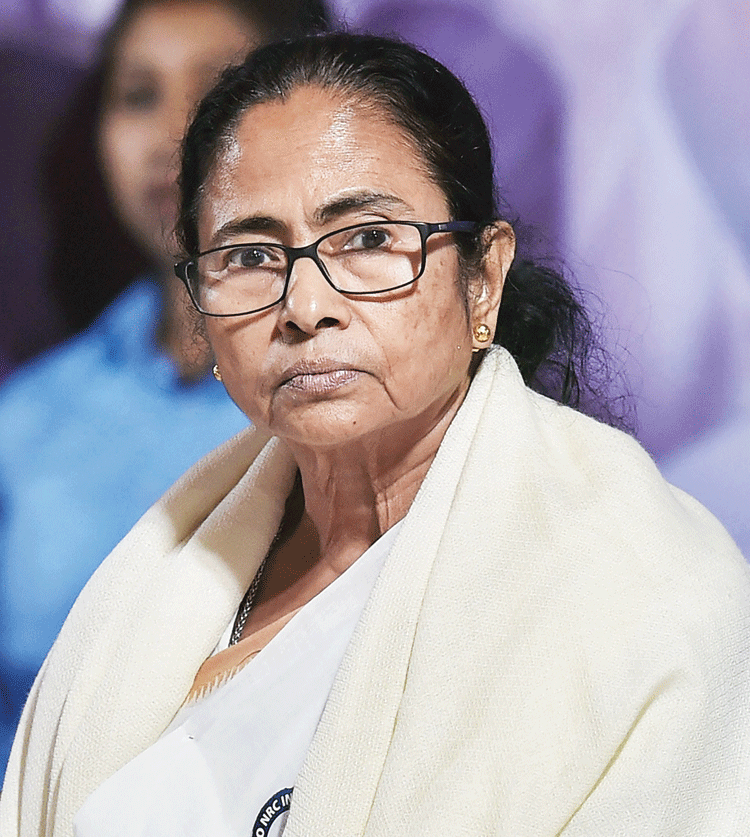 ---
|
Bongaon
|
Published 04.02.20, 08:17 PM
---
Mamata Banerjee on Tuesday made Mahabharat and medieval Indian history references to tear into the BJP over the citizenship matrix and the party's branding of its protesters as anti-nationals.
The Bengal chief minister — unsparing on BJP leaders such as Uttar Pradesh chief minister Yogi Adityanath and Union minister of state for finance Anurag Thakur over their inflammatory remarks in the campaign for the Delhi Assembly elections — called the BJP "a party of Dussasans" and "children of Muhammad bin Tughluq".
"We are not a party of Dussasans like the BJP. They are the children of Muhammad bin Tughluq… people must unite to save the country from them," Mamata said at a rally in Ranaghat, shortly after one in Bongaon, on Tuesday afternoon. The rallies were against the BJP's citizenship thrusts.
Dussasan was a Kaurav prince in the mythological epic Mahabharat.
The second son of blind king Dhritarashtra and Gandhari, he was the younger brother of Duryodhan.
A stereotypical antagonist, Dussasan's name literally means 'bad governance' in Sanskrit.
Tughluq was the Sultan of Delhi between 1325 and 1351, an eccentric genius to whom history has been unkind. Tughluq is known most notably for his controversial 1327 decision to move the capital from Delhi to Daulatabad (now in Maharashtra), relocating it once again to Delhi eight years later, after a series of misadventures.
"Whoever speaks up against the BJP or its policies is branded a traitor. Those who never did the country
any good have suddenly turned into self-declared patriots. We will follow the teachings of Gandhiji, Netaji, Swami Vivekananda and Rabindranath Tagore. We are not going to listen to these hooligan leaders of the BJP," said Mamata.
"They are now saying that the murderer of Gandhiji was a big leader. Their leaders are encouraging people to kill, to set fire, to riot. Is this how a political party should act?" she asked.
"Unlike someone (apparently Narendra Modi) who calls himself chowkidar (watchman) only before elections, we take care of people and tend to their problems round the year," she added.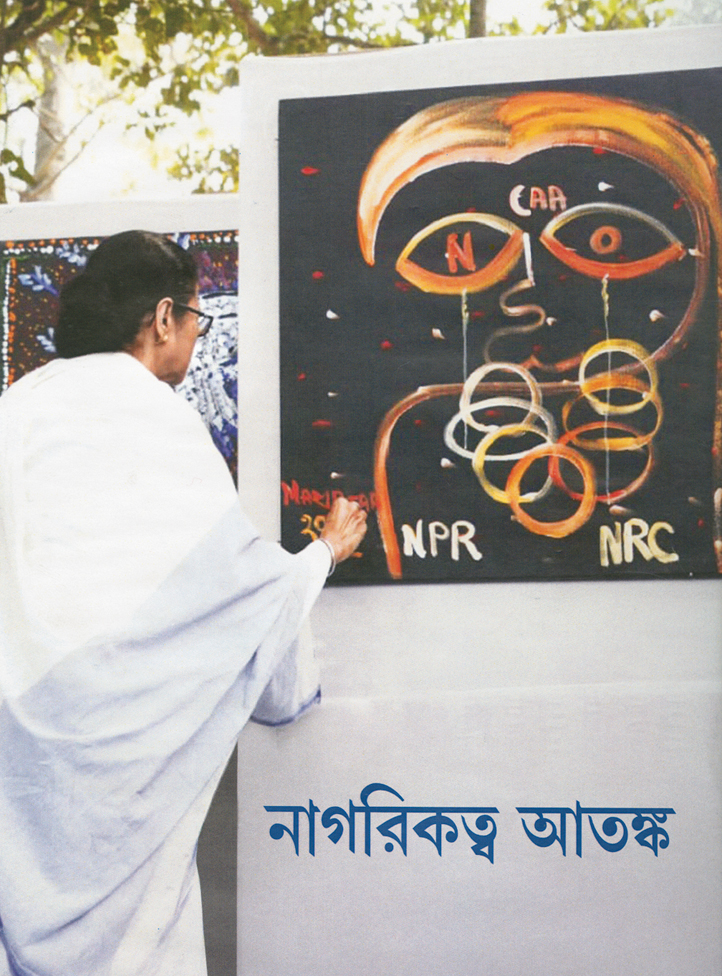 Mamata said she would never back any divisive entity.
"I don't belong to a group that spreads hatred among the people. I will never endorse such a force. It is because of the incitement from the BJP leaders that the incidents of firing took place at Shaheen Bagh and Jamia. These are attempts to terrorise the masses," she said.
"Goons of the BJP will say goli chala do (open fire). Should we, will we accept it? A Union minister (Thakur), the UP chief minister (Adityanath), they are saying goli maro (shoot). This is appalling. How can anybody shoot a peaceful protester? Can that ever be accepted in a democracy?" she asked in her Bongaon rally.
Vowing to stop the BJP from fomenting trouble in Bengal through rumours and its "malicious" propaganda machinery, Mamata urged people everywhere to unite against the saffron camp and its divisive agenda.
"Never believe the riot-mongers…. I once again appeal to you. Do not to show your kaagaz (papers or documents)," she said.