Khudiram 'mistake' to be rectified
Class VIII history textbook will be reviewed to rectify mistake of calling Khudiram Bose a 'terrorist'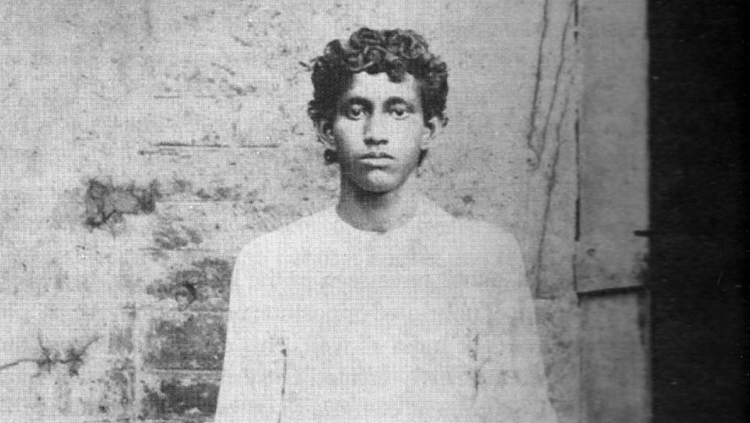 ---
|
Calcutta
|
Published 09.07.19, 11:07 PM
---
A Class VIII history textbook of the Madhyamik board will be reviewed to rectify the "mistake of calling freedom fighter Khudiram Bose a terrorist", education minister Partha Chatterjee said in the Assembly on Tuesday.
A committee, headed by Trinamul MLA Jiban Mukhopadhyay, a retired college teacher in history, will examine the content of the textbook and correct the "mistake", the minister said.
The decision to form the committee was announced in response to a complaint by Pradip Saha of the CPM in the Assembly two days ago. Saha had said Khudiram had been called a "terrorist" in the Class VIII history textbook and demanded that the "mistake" be rectified.
"You are right. It is a mistake. A committee has been set up to review the content, fact and language of the textbook. The error will be rectified," Chatterjee told the Assembly.
The committee has been asked to submit its report to the government within three months, Chatterjee said.
The same committee will examine the contents of textbooks in all subjects taught from classes V to XII at schools affiliated to state secondary education board, the minister said.
In 2014, the SUCI had made a similar complaint regarding Khudiram that triggered a controversy, following which the state government had set up a four-member committee comprising historians to look into the complaint.
But the content remained unchanged because the committee had said the word "terrorist" had nowhere been used to describe Khudiram.
The members had said they had no objection if schools continued to teach the book to Class VIII students.
Both the Bengali and English versions of the textbook have a chapter on the freedom movement where there is a reference to "revolutionary terrorism", in which Khudiram has been mentioned.
On page 112 of the textbook in Bengali, the chapter titled "Atit O Aytijhhyo" has the words "biplabi santrasbad".
On the same page of the book's English version, the chapter titled "Our Past, Our Heritage", the words "revolutionary terrorism" have been used.
One of the four historians in the 2014 committee had observed: " We know that the word terrorism carries deeply negative implications today. It now refers to people who have nothing in common with the patriots whom the textbook discusses. It has, therefore, been taken as a lack of respect.
"However, words are used in very different senses in different historical contexts. Most certainly, terrorism or biplabi santrasbad was the term that was widely used to refer to a certain kind of freedom fighters between 1908 and the 1930s: small and secret groups of men who conspired to assassinate individual British officials…. It is not simply the British who used this name.
"It is well known that in their memoirs, some of these freedom fighters called themselves by the same designation.… The word terror, in this situation, was a badge of honour for them. To call them simply biplabi or revolutionaries creates confusion."