JU ex pro-VC found dead in varsity flat
Police suspect suicide from a handwritten note in Hindi that mentions "Gudia" and that she needs to be taken to a doctor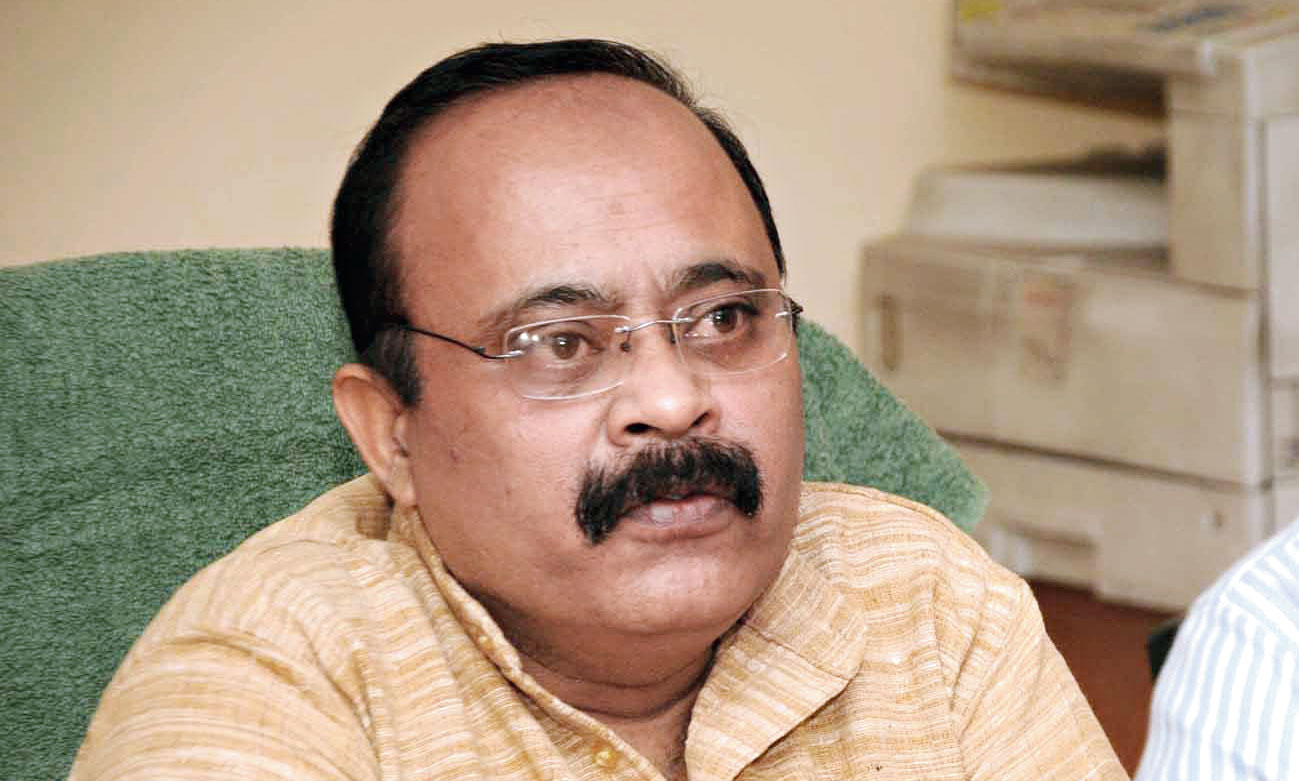 ---
|
Calcutta
|
Published 11.05.19, 08:40 PM
---
Former Jadavpur University pro vice-chancellor Ashish Swarup Verma, who had got a six-month extension for his stay at the university's quarters on Southern Avenue, was found dead on Saturday morning.
Police suspect suicide from a handwritten note in Hindi that mentions "Gudia" and that she needs to be taken to a doctor. Investigating officers said they were not sure whom he had referred to in the purported note.
The note also mentions that he was feeling lonely and two finger rings that Verma was wearing were found wrapped in the handwritten note, said an officer of Tollygunge police station.
"A small piece of paper has been found that contains a few sentences written in Hindi. The purported note seems to be handwritten by him. It mentions that he was feeling lonely here. Two finger rings that he was wearing were found wrapped in that piece of paper. There are two names mentioned in the letter — each one should have each of the rings, the note mentions," said a police officer.
There were no marks of external injury on his body.
The news of his death became public when the cook turned up at his third-floor flat on Saturday morning like on other days and found the main door open.
"She said she saw him lying on the floor with his head resting on a pillow. But as he looked non-responsive, she grew suspicious and alerted others," said an officer of Tollygunge police station.
Several teachers and university officials stay at the quarters.
Verma was taken to SSKM Hospital, where he was declared dead.
A team of the homicide department of the Calcutta police also visited the spot.
Verma's four-year tenure at JU had ended on December 14, 2018. JU registrar Snehamanju Basu said: "Verma had appealed to the university that he be allowed to stay for another six months and he would relocate in between. Vice-chancellor Suranjan Das approved the appeal. Of the first six months, the university did not charge him anything in the first three months. For the remainder of the period, he was paying rents."
The rent was around Rs 6,000, said a university official.
Verma was a professor of biotechnology at a private university in Ghaziabad, Uttar Pradesh, before joining JU in December 2014.
After completing his tenure in JU, Verma had joined as the pro vice-chancellor of a private university in Bengal, said JU pro vice-chancellor Pradip Kumar Ghosh. "But he did not continue there for long."
Within days of joining JU, Verma encountered the most tumultuous movement on the campus — the disruption at the convocation by a section of students on December 2014 to protest against then vice-chancellor Abhijit Chakrabarti's decision to call the police on the campus while they had confined the members of the university's executive council on September 16, 2014.
Verma had helmed JU till July 2015 after Chakrabarti resigned as VC on January 13, 2015.