Hygiene lessons at school
Most families in and around villages in Pandua would rather spend their earnings on other commodities rather than buying sanitary towels for girls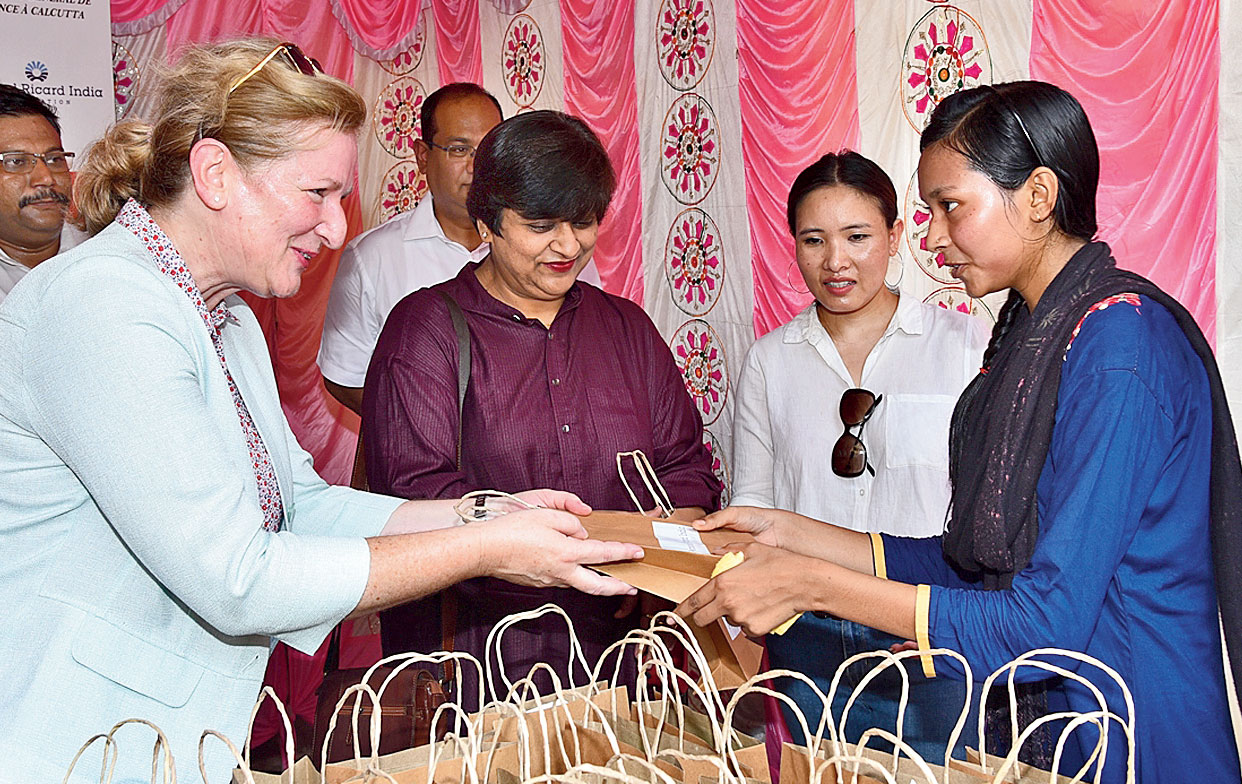 The French consul-general in Calcutta, Virginie Corteval, hands over sanitary towels to a student
Telegraph picture
---
Pandua
|
Published 30.05.19, 08:52 PM
|
---
A girls' school in Pandua, around 60km from the city, has been trying to spread awareness about menstrual hygiene among students by holding talks and distributing sanitary towels.
Most families in and around villages in Pandua, in Hooghly district, would rather spend their earnings on other commodities rather than buying sanitary towels for girls.
Buying a sanitary towel is difficult not only because the family cannot afford it but also because they feel it is not important enough. The taboos associated with menstruation add to the problem.
The 54-year-old Dwarbasini Girls' High School has been trying to make a difference in its own small way.
"We try to raise awareness about hygiene among our students and for many years teachers in this school have kept a stock of sanitary towels for the students. Now, more girls ask for napkins," headmistress Kakoli Chakraborty said.
A French beverage company set up a sanitary towel dispenser unit, along with an in-built incinerator, on the campus on Tuesday.
Pernod Ricard India Foundation (PRIF), the corporate social responsibility wing of Pernod Ricard India, has taken the initiative to "give back to society and address social, economic and environment sustainability".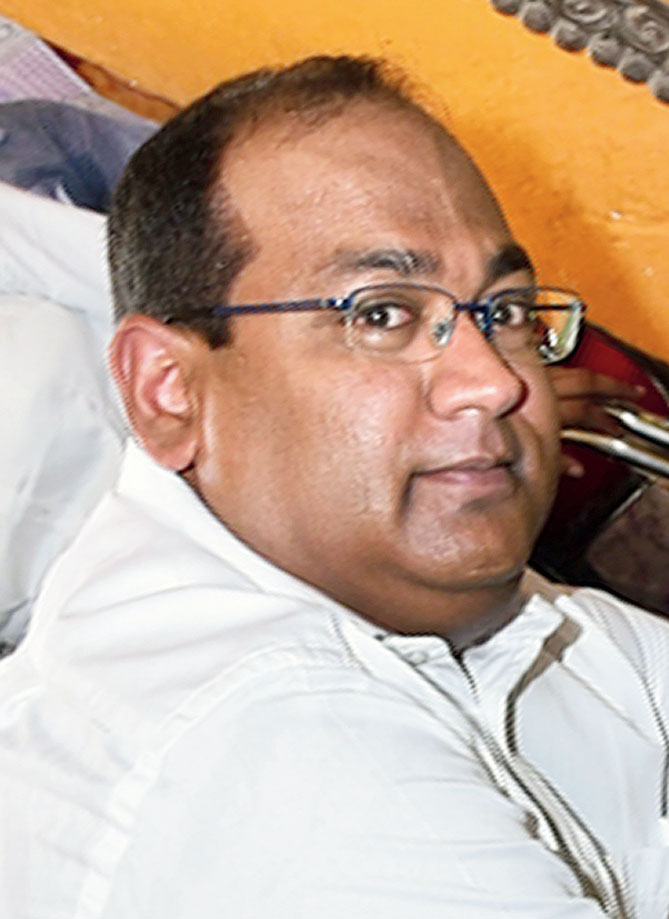 "This school is the focal point to start this initiative but we plan to curate such community-building programmes in various districts of Bengal and other eastern and north-eastern parts of the country," said Rajat Banerjee, AVP, zonal head, east, Pernod Ricard India.
The government-sponsored institution has 650 students, many of them first-generation learners. Their parents are daily wage earners or farmers.
The foundation has stocked up a year's free supply of sanitary towels for 500 girls. The school will make the napkins available to the girls at a nominal cost of Rs 9 for three.
"The school won't make any profit out of it. The money earned will be used after a year to buy more sanitary pads," headmistress Chakraborty said.
Poor hygiene awareness is the norm in most homes in the village. Toilets built by the government have, in many cases, been turned into store rooms for paddy, while villagers continue to defecate in the open.
The incinerator would help the school in proper disposal of the napkins without upsetting villagers and their beliefs.
"The area is predominantly agricultural and it is difficult for us to dump the used pads. We can now do so scientifically without polluting the environment," said Chakraborty.
Many girls are known to skip schools on those days of the month when they menstruate, not only in villages but in the city as well.
"No girl should drop out of school because of menstruation. Every child deserves to go to school and Pernod Ricard India Foundation is addressing the need," said Virginie Corteval, the French consul-general in Calcutta.