House for artefacts gifted to Tagore
Vases & pitchers used as flowerpots bound for Santiniketan Museum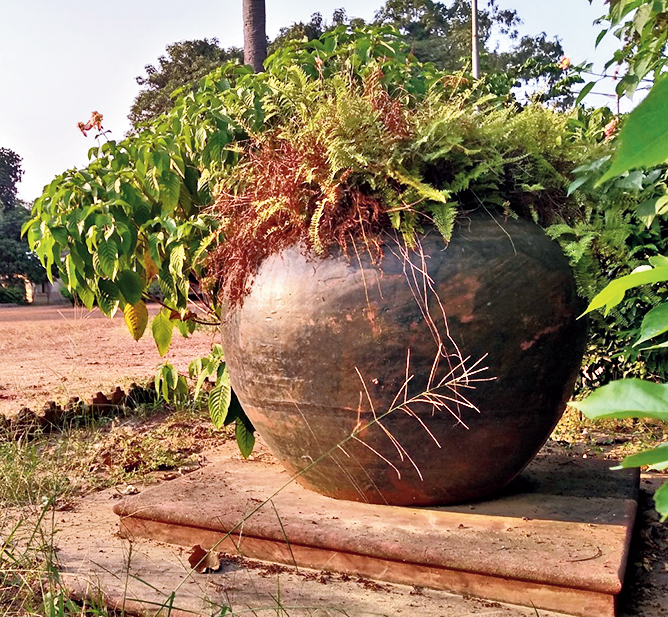 ---
Santiniketan(WestBengal)
|
Published 10.11.18, 09:29 PM
|
---
Four porcelain vases and two ceramic pitchers dating back to Rabindranath Tagore's times will be preserved by Visva-Bharati to protect them from damage.
The artefacts have been in the open for decades and used as flowerpots. They will now be preserved and displayed at Rabindra Bhavana, the Tagore museum at Uttarayan. The artefacts, especially the pitchers, have suffered wear and tear because of being kept in the open for so long.
Rabindra Bhavana officials said the ornamented porcelain vases and pitchers had been gifted to Tagore during his many trips abroad. Now ferns have been planted in the vases.
An official said the two ceramic pitchers, which were once used to bring water from the Hooghly river to Tagore's ancestral home at Jorasanko in north Calcutta, had also been put to similar use. One of the pitchers has developed cracks.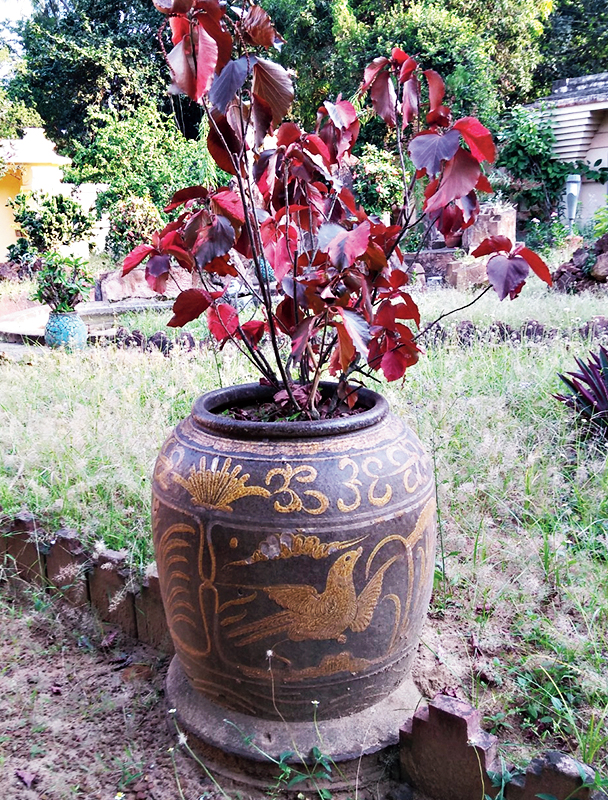 Amal Pal, the officiating director of Rabindra Bhavana, told The Telegraph: "These items have been in the open since Tagore's times. Now they have acquired antique value."
A senior Rabindra Bhavana official said: "The ornamental designs on the vases have faded and one of the pitchers has developed small cracks. We can't afford to keep them in the open any more."
The vases are now in the garden adjoining Tagore's house Udayan and the pitchers have been kept near the rose garden in the Uttarayan complex.
Nilanjan Banerjee, the special officer of Rabindra Bhavana, told this newspaper: "The vases and pitchers had been gifted to the poet during his foreign tours. However, there is no specific record on which countries they came from."