Five cops down with dengue in Lake Town
Repeated requests to South Dum Dum municipality to curb the mosquito menace haven't worked, official said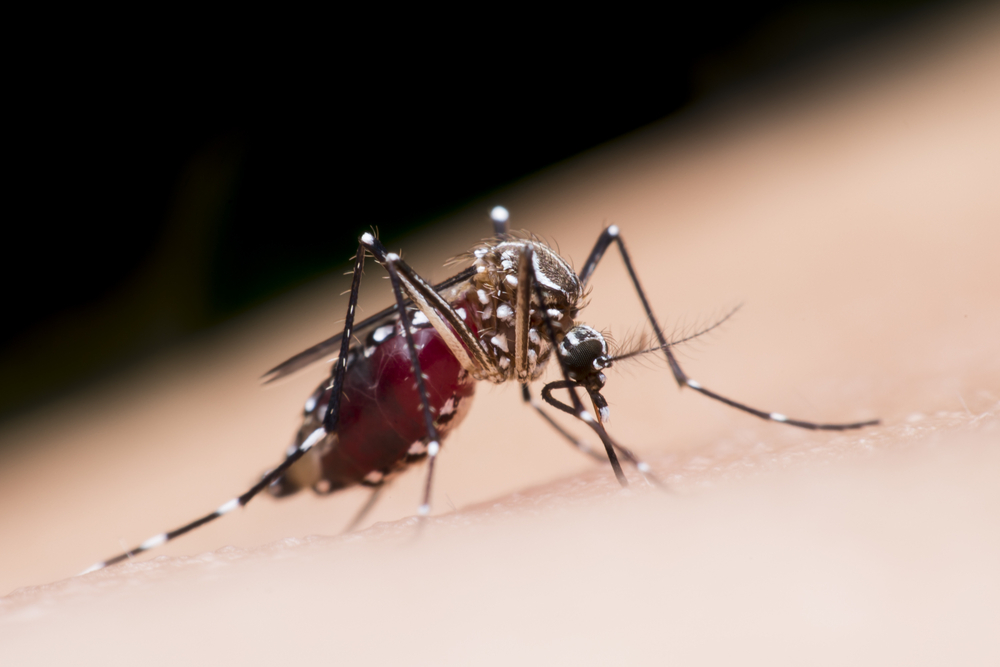 ---
|
Calcutta
|
Published 30.10.19, 08:48 PM
---
At least five policemen at Lake Town police station are down with dengue and several others with fever, an officer of the Bidhannagar commissionerate said on Wednesday.
The list includes officers of the rank of sub-inspector and inspector, the officer said. Three cops are in hospital. The mosquito population in the area has prompted cops to joke that the police station should be under a mosquito net, the officer said.
"Dengue and other vector-borne diseases are a constant threat to personnel on duty at our police stations and outposts, especially at night. Now, we have so many cases of dengue and someone or the other is always down with fever," another officer of the commissionerate said.
Repeated requests to South Dum Dum Municipality to curb the mosquito menace haven't worked, he said. At least 10 residents of Lake Town and three of Bangur have tested positive for dengue this year, a civic health official said.
Richa Agarwal, a resident of the area, said vector-control teams were rarely seen in the locality.
"Larvicide is hardly sprayed.... We have repeatedly asked the civic body to step up efforts but nothing happened. Many of my neighbours are down with fever," she said.
Pachu Ray, chairman of South Dum Dum Municipality, denied the charge. Vector-control teams routinely spray larvicide and carry out fumigation around the police station as well as in adjoining areas, Ray said.
Residents are to blame as well because they dump garbage, including plastic glasses, styrofoam trays
and discarded sanitaryware on the streets after door-to-door collection teams have finished doing their rounds, he said.
"Freshwater can easily accumulate in such garbage. Also, there are abandoned cars in front of the police station. They don't clean the compound and don't cooperate with our door-to-door garbage collectors as well. Our vector-control teams have regularly sprayed larvicide."
An officer of Lake Town police station said he could not remember a civic worker spraying larvicide. "Despite repeated requests the civic body has done nothing to curb the menace."
The assistant commissioner of police of the airport zone, Sonawane Kuldip Suresh, too, is admitted to a nursing home near Chinar Park with "high fever", the officer said.
Lake Town, Bangur and surrounding areas are dengue hotbeds. In 2017, more than 15 people in the South Dum Dum Municipality area had died of dengue.
At the police barracks, mosquito nets are never taken off. Every police station in the commissionerate's jurisdiction have been told to use mosquito repellents, another officer said.