Doctor's strike: Never seen emergency ward shut down, says physician
Why they started treating patients, a senior SSKM doctor explains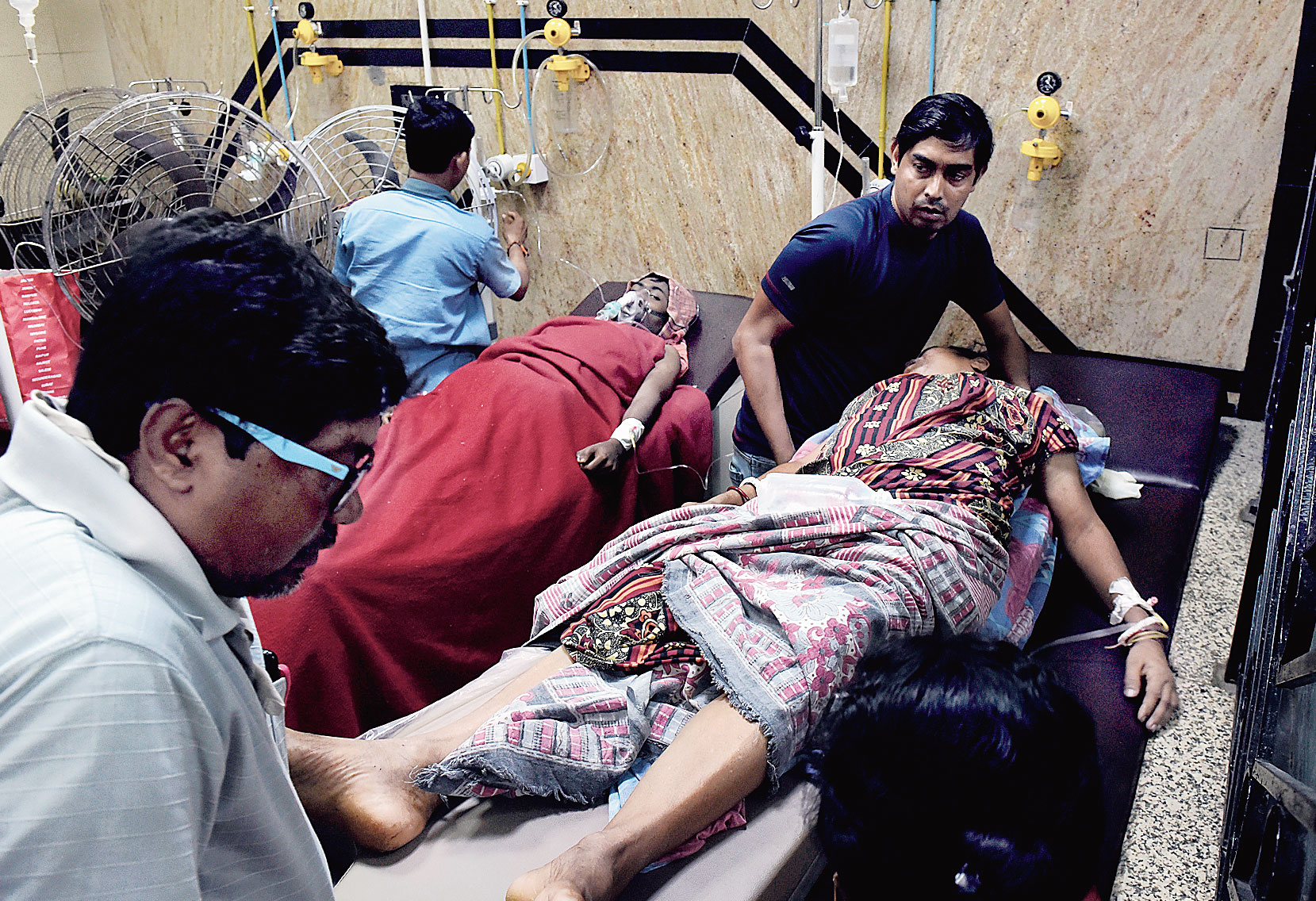 ---
Calcutta
|
Published 14.06.19, 12:39 AM
|
---
A senior SSKM doctor, who tried to negotiate with agitating junior doctors, spoke to Metro on Thursday about how he feels about the ongoing strike.
The doctor didn't want to be named because he said that the situation is "volatile".
In my 38 years of service in government hospitals, I have taken part and also witnessed many agitations but never have I seen services stopped at the emergency ward.
The thought about the poor patients most of whom come from far away places in Bengal and were denied treatment kept coming back to me.
These men and women don't have the money to go to private hospitals and nursing homes. We don't know what fate most of these people had suffered.
I fully support the cause of the junior doctors' agitation. Security for doctors, both at government and private hospitals, have become a serious issue over the past several years but till now the administration has not been able to address the problem.
I think the junior doctors were right in starting a ceasework but that should have been restricted to outpatient department (OPD) and indoor wards, where senior doctors like us can handle the situation.
But by no means they should have shut down the emergency ward where moribund and critical patients come. We had tried to pacify the junior doctors and make them treat patients at the emergency but they were not ready to listen.
Today (Thursday) when the chief minister came I saw one child with a blood clot in the brain lying untreated. As doctors it is our responsibility to save the child's life first and then press for our demands.
Once the emergency opened today (Thursday) after the chief minister's intervention, there was a huge queue.
My heart sank. There were so many who were being denied treatment for no fault of theirs. Many of my senior colleagues felt the same. So we decided to start treating patients in the emergency and also those at OPD.