Crew clears test, ship allowed to sail to city
A team of doctors has allowed GENIUS STAR – VII to proceed towards Kidderpore after the scan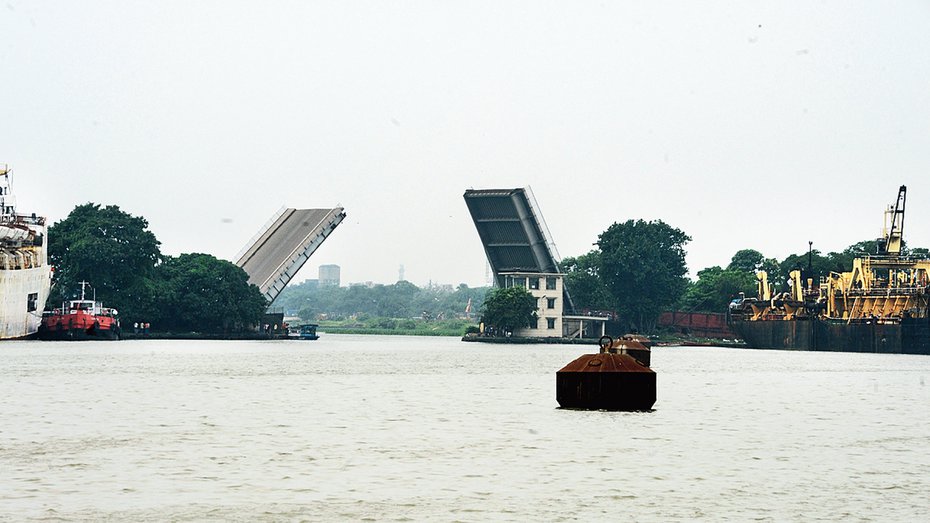 The 120m-long ship is carrying steel, sources at the port trust. There are no passengers on board the ship
Telegraph picture
---
Calcutta
|
Published 12.02.20, 08:22 PM
|
---
A cargo ship from China's Shanghai has been allowed to arrive at the Kidderpore port on Thursday after a thermal check revealed that none of the 19 crew members was running a temperature, a Calcutta Port Trust official said.
A team of doctors has allowed GENIUS STAR – VII to proceed towards Kidderpore after the scan, the official said.
The thermal scan is being conducted on travellers from China at points of entry to India following the outbreak of coronavirus in China.
The port trust official said a second round of check would be conducted on the crew members of GENIUS STAR – VII on Thursday by another team of doctors before the ship is allowed to dock.
The 120m-long ship is carrying steel, sources at the port trust said. There are no passengers on board the vessel.
"This is the second ship from China that will arrive in the city since the outbreak of the coronavirus in that country," an official said.
The ship has 19 crew members, all Chinese. From the Sagar island, where the ship arrived on Wednesday, a pilot of Calcutta Port Trust is accompanying the Chinese.
"We conducted a thermal screening of the crew members and none was found to be having fever. The question of keeping the crew quarantined arises only if any of them runs a temperature, which is a symptom of infection," said Mukund Kelkar, the chief medical officer of Calcutta Port Trust.
The ship's captain, Kelkar said, was asked to record the body temperature of all crew members over the past two days, after it entered India's territorial waters.
"None of them had fever over the past two days," said Kelkar.
Another official said if the crew passed Thursday's test, they would be allowed to unload the goods. "We are not going to allow the crew to land in Calcutta and stay in any hotel. They have to stay on the ship till it starts its return journey," the official said.