Only 660 serious, do not panic: State govt
Bengal's chief secretary also spells out measures taken to stay ahead of the outbreak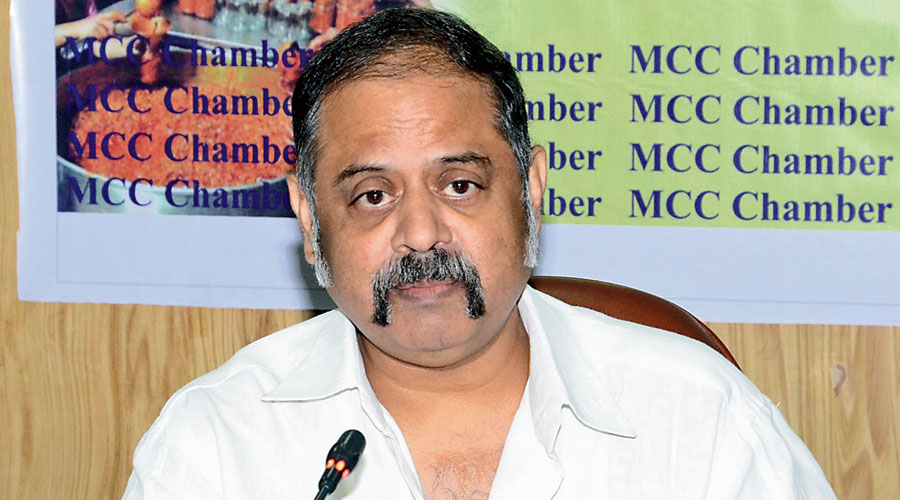 Rajiva Sinha
File picture
---
Calcutta
|
Published 19.07.20, 02:35 AM
|
---
The Mamata Banerjee government on Saturday fielded chief secretary Rajiva Sinha to allay fears over the spike in Covid-19 cases in the state since June 26 to counter "lack of information", "misinformation" and "baseless" panic.
Analysing the state's Covid-19 numbers, he said that the state had only 660 "seriously ill Covid-19 patients" and there was no need to panic. He spelt out measures taken by the state government to stay ahead of the outbreak.
"First and foremost, don't panic. The situation is not out of control. The situation has been deteriorating across the country. Bengal is no exception.… When economic activities resumed and the unlock process began, mixing would have naturally risen…. Wherever personal protection and social distancing were not maintained properly, cases rose," Sinha said.
"The numbers will increase, there is no need for panic. We are prepared. We want to share with you some information today to help you understand that our speed is more than that of Covid-19. We have augmented our capacity and increased our arrangements at a much higher speed than that of the outbreak. There will be no crisis in the next two-three weeks," he added.
He repeatedly clarified that the state had no plans for reintroducing a blanket lockdown.
Sinha's key points:
Testing: By WHO standards, there should be 140 tests per million a day. We (Bengal) are currently above that, with 144. Our target is to get to 275 within a month. From the daily 13,000-odd now, we will get to 25,000. The more the testing, the more the cases. The more the cases, (the more) people are likely to start fearing numbers... the situation by any standard cannot be termed to be difficult.
Cases: Today, of our total active cases (15,594), 72 per cent or over 10,000 are asymptomatic. With mild symptoms, 15 per cent, which is 2,200. Moderate symptoms 8.5 per cent, which is 1,250. Serious symptoms, 4.5 per cent, which is 660. Think about it...only 660 cases need serious attempts. Combine the macro and the micro. In a state with a population of 10 crore people, we have 660 people seriously ill. Now tell me, by any standard, is it a very big number? ...Why this panic, I do not understand.
Measures: The 24/7 helpline — 1800313444222 — is for people who tested positive, but any Bengal resident can seek help from it. Oxygen support is being made available at safe homes (for asymptomatic patients, patients with mild symptoms). Doctors and ambulances will be assigned at each safe home and they will be tagged to a Covid hospital.
Monitoring: Starting from treatment protocol to augmentation of healthcare facilities to deal with the rising number of Covid-19 positive cases, monitoring is being handled by experts and senior IAS officers. There is a quality control team of senior doctors who visit Covid hospitals daily. Several teams, like quick response teams posted in Covid hospitals, extend required medical assistance to serious patients even at an odd hour.