Migrants back from Gujarat
The 126 labourers had gone to work at a marine components factory two years ago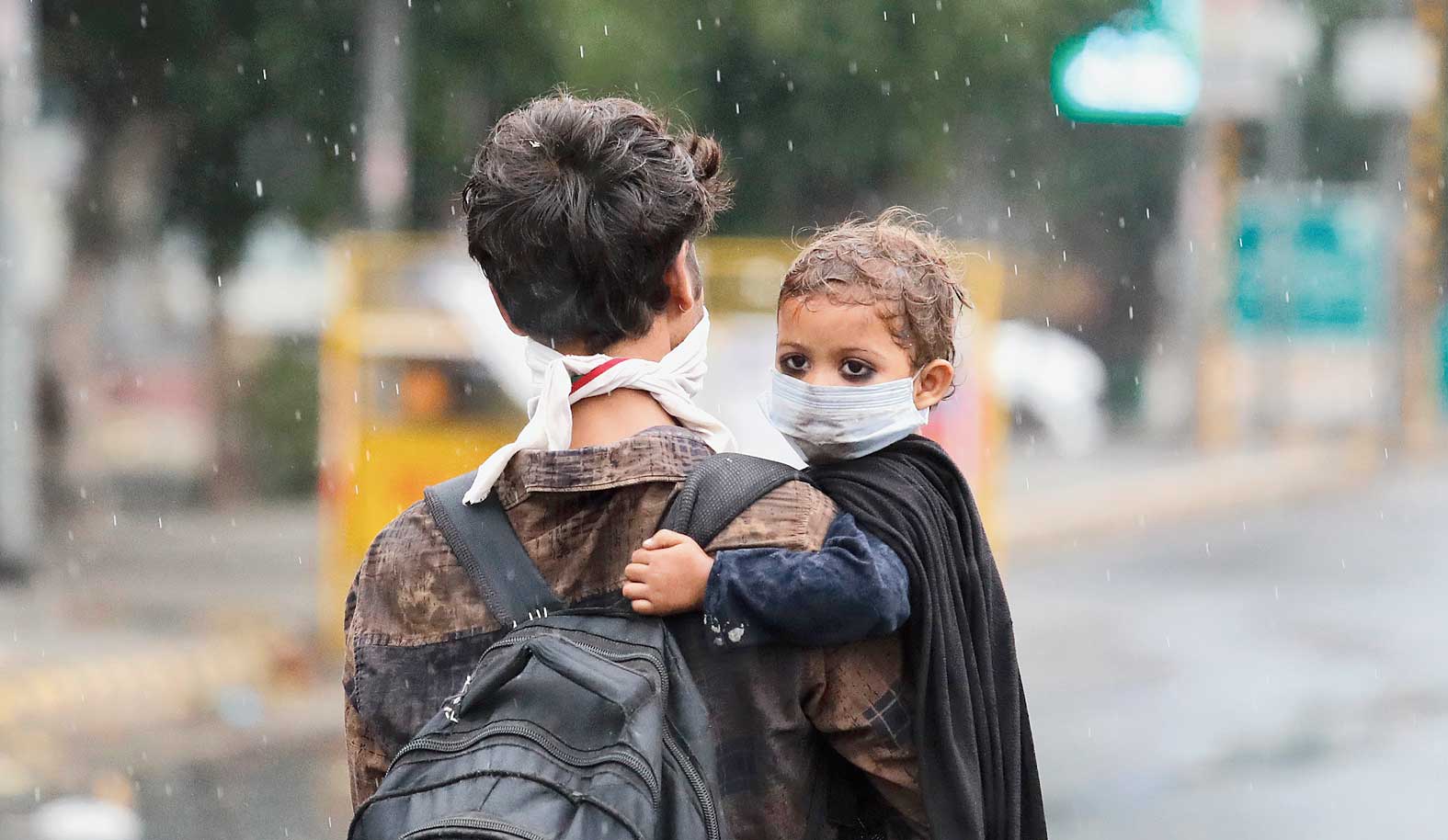 ---
---
A group of 126 migrant labourers from Birbhum's Illambazar, who had been stranded in Gujarat' Bhavnagar after being driven out of their factory, reached Bengal on Monday with the help of a Congress leader in the western state.
The labourers — residents of three villages in Illambazar — had gone to work at a marine components factory two years ago and had been stranded there following the lockdown in March with dwindling resources.
"We were at a factory shed in Bhavnagar in Gujarat since March. We tried our best to return home earlier. However, the manager of the factory drove us out from our rooms last week alleging that that we were consuming too much power," said Samsher Mallick, 19, from Illambazar's Chunpalasi village.
The group, also consisting of a woman and a five-year old child, were left by the wayside on Tuesday and had failed to find another shelter when Sukhdevsinh Gohil, Congress leader and president of an NGO Excellent Yuvak Mandal came forward to help them.
"They were roaming helplessly after being driven out from their own factory. I spotted them and assured them of arranging tickets home," said Gohil.
The labourers said they were grateful beyond words to Gohil. "We have a woman and a child in our group and have been helpless since Tuesday. We are really grateful to these people. We did not imagine that the factory would drive out us even after serving them for years," said a migrant labourer.
Gohil said he had met the local administration in Bhavnagar and arranged free tickets for all the labourers to help them reach Bengal.
"The Bengal government paid money for their tickets," said Gohil.
Sources said Gohil's NGO had sent around 6,500 migrant labourers home in the past one month.