Cancer care for children
Institute of Child Health starts rehabilitation unit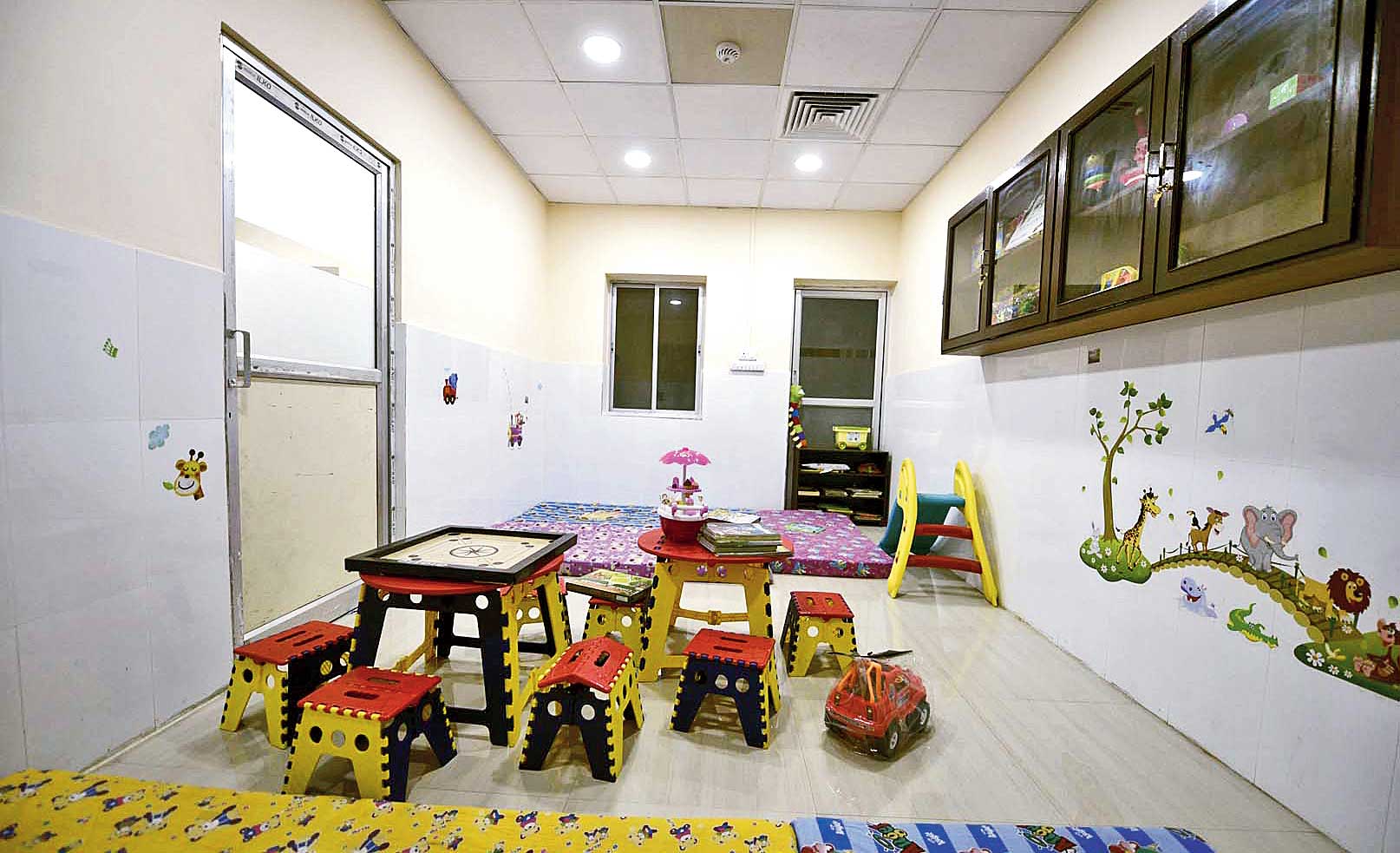 The playroom of the rehabilitation centre at the Institute of Child Health in Park Circus that has board games, building blocks, storybooks and a small slide.
Picture by Gautam Bose
---
Calcutta
|
Published 12.03.19, 07:15 AM
|
---
A rehabilitation centre for children with cancer aimed at helping them deal with physical pain and mental stress has come up at a hospital in Park Circus.
Children have to put up with the pricks, pains and side effects of chemotherapy, surgery and radiation and they often become bedridden, refusing to interact with doctors and even parents, doctors at the Institute of Child Health said.
Rehabilitation programmes encourage them to walk and play with toys. Music, painting and counselling make them open up, the doctors said.
Counselling is required by several children who refuse to go to school even after cancer goes into remission because they fall behind in studies after prolonged absence from class. They worry about acceptance from friends.
"Seventy to eighty per cent of child cancer patients have blood cancer or leukaemia," Dipshikha Maity, head of the hospital's oncology unit where the rehabilitation centre has come up, said.
"They suffer from intense pain in the bones, which is why they are confined to bed. When chemotherapy starts, sometimes muscles weaken as a side effect. Children are in a lot of pain after undergoing surgery."
Physical exercise under the guidance of physiotherapists will be one of the activities at the centre. Children will be counselled to help reduce mental stress, doctors said.
They will be encouraged to sit up first and then resume walking. Other children admitted to the hospital will encourage them to join in games.
The centre has two rooms — one for counselling children and their parents and the other is a playroom with provision for board games, building blocks and a carrom board apart from storybooks and a small slide.
Such rehabilitation units for children have been part of cancer units in the US and the UK for decades. The concept has taken off in India of late, according to doctors.
"The realisation is now dawning that medicines and treating cancer is not enough. Supportive care is equally important," Arpita Bhattacharya, paediatric oncologist at Tata Medical Center, said.
There are cancer rehabilitation centres for children at a few institutes but many more are needed, oncologists said.
Saroj Gupta Cancer Centre and Research Institute in Thakurpukur had introduced a playing area in 1998 and a rehabilitation centre came up over the years, Arnab Gupta, institute director, said.
The rehabilitation centre for children at Tata Medical Center in New Town has been operational since 2011, when the hospital began its journey.
Psychologists and speech therapists at the school for special children on the Institute of Child Health premises will interact with child cancer patients at the rehabilitation centre, Aradhana Ghosh Chowdhury, a hospital official said.
Speech therapists from the school will attend to children who lose their hearing and/or speech after surgeries to remove tumours in the head and neck region, she said.
"The more the muscles are allowed to remain idle, the more difficult it becomes for children to resume normal activities like walking or even writing or painting. That is why it is important to encourage them to resume these activities at the earliest," a doctor at the hospital said.
The rehabilitation centre will be opened to children undergoing treatment at other hospitals and clinics as well, Maity said.
The centre, which has come up in association with Rotary Club of Calcutta, Jadavpur, Rotaract district 3291 and Rotary district 3291, is slated to be formally inaugurated on Wednesday.