Schools celebrate International Yoga Day
Postures for body to sync with mind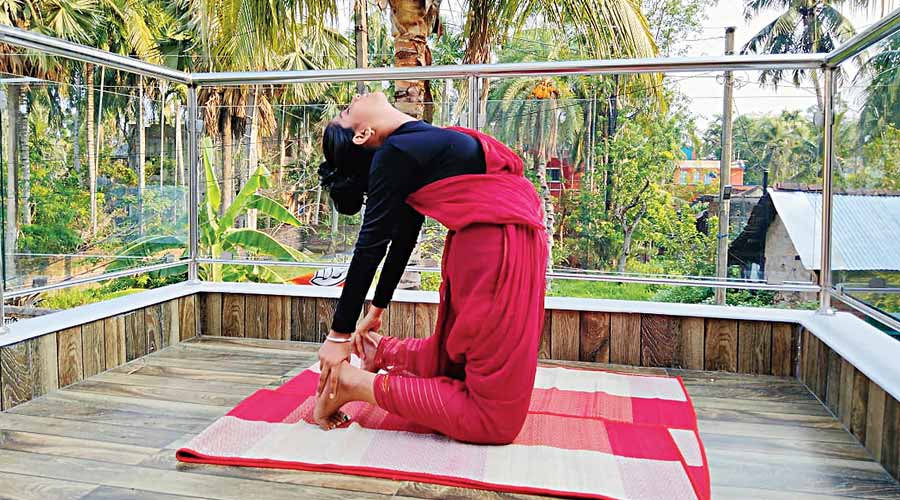 ---
Calcutta
|
Published 03.08.21, 01:48 AM
|
---
Delhi Public School, Howrah
Yoga and music played a significant role in maintaining sanity in the lives of DPS Howrah students. They recently released a video, which shows the students combining yoga with music to mark the International Yoga Day (June 21). They performed yoga and played a variety of instruments such as sarangi, veena, synsthesiser and guitar to maintain mental and physical health that would help them fight the pandemic better.
Children from all classes also took part in a mass yoga, conducted online by the physical education department. They learnt about the importance of yoga and its positive implications. "We celebrated the International Yoga Day and the World Music Day together and with a difference. Our students took it to a notch higher by performing asanas that were synchronised gracefully with strands of musical instruments," said principal Sunita Arora.
Asian International School
Junior section of Asian International School celebrated the International Yoga Day by organising a special assembly on the topic Fit India. It began with a welcome speech by Class IV student Sujaan Ghosh, who highlighted the importance of yoga in our life. Yoga teacher Tripti Kana Bhowmik conducted a live yoga session, where she performed asanas and pranayama. Dance teacher Chaiti Das conducted a musical aerobic session. "The occasion delivers a message that alignment of energy body, physical body and mind is the key to a healthy being. It has been there with us as our ancient culture and yet it holds a profounding relevance in the modern world. As a school it is our prime responsibility to make children aware about the integration of yoga in our day to day lives," said principal Vijaylaxmi Kumar.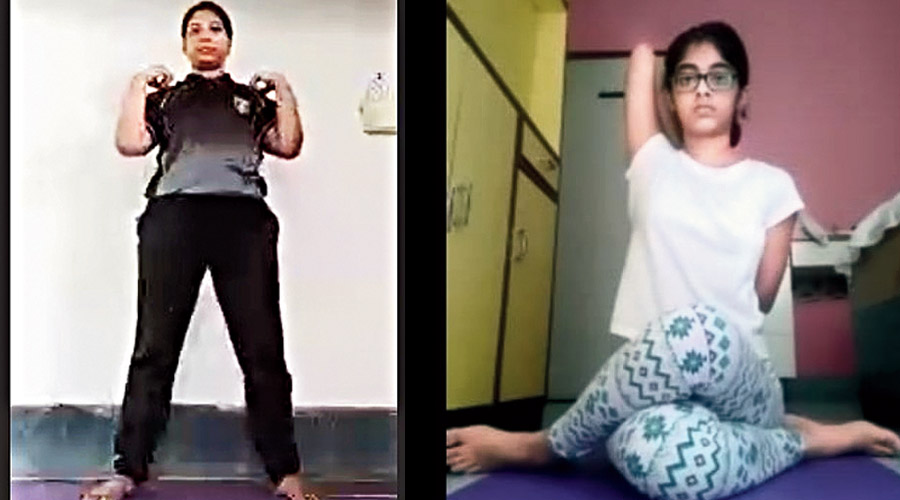 Ruby Park Public School
Ruby Park Public School celebrated the International Yoga Day virtually with a yoga training session for the students of classes II to X. The programme commenced with prayer and was followed by presentation of basic yoga postures, pranayama and meditation. An inter-house quiz competition on asanas and the history of yoga were conducted for classes VIII to X. The Ganga House was declared the winner. "Yoga has become the best way for physical and mental fitness. It has been accepted as the best way to release our negative energies and embrace positivity in life. Our aim was to motivate students to get into the regular practice of doing a fitness regime. The students learnt many asanas and were happy to be a part of this celebration," said principal Joyita Majumder.