Xavier's new session with online classes
Every student and teacher will be given a unique ID and they will have to log in before the start of class every day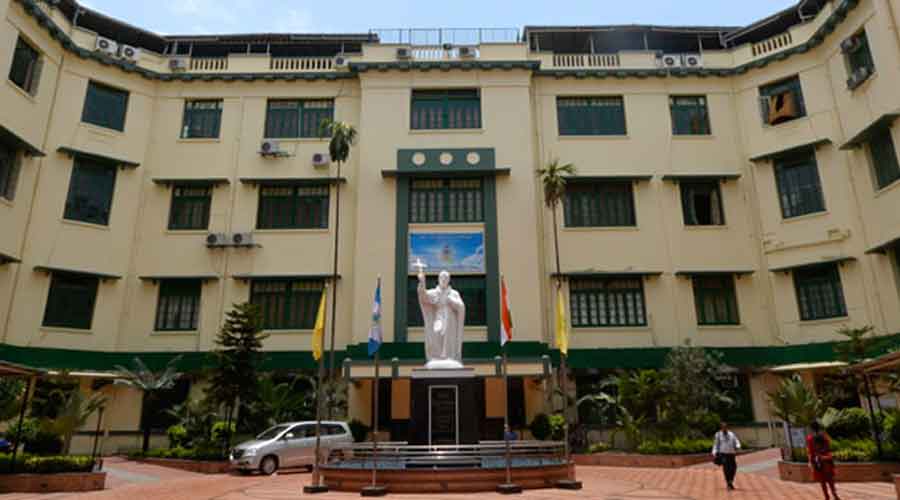 St Xavier's College
File picture
---
Park Street
|
Published 29.07.20, 05:24 AM
|
---
St Xavier's College will conduct online classes on all working days in the new academic session starting next month and follow a regular timetable.
Every student and teacher will be given a unique ID and they will have to log in before the start of class every day, Father Dominic Savio, the principal, said.
The college has been teaching students through online classes for the past four months. But the methodology for online teaching in the new session is "different" from the old system, Savio said. The new system has been designed keeping in mind the new normal, he said.
"The college is closed for a long time…. Our students are constantly in touch with our teachers…. But there is a need to bring students back to the normal academic routine. The new online teaching methodology will help students get back to a disciplined academic system," the principal said.
Students' attendance will be recorded for every class and teachers will monitor their performance.
"The teaching and learning system will be the same as that of normal classes. Students will be required to attend classes daily.
"The class timings will be almost the same. There will be a 10-minute break after every class. A lunch break will be given. But we are trying not to stretch the class hours beyond four in the evening. We don't want to put too much pressure on students," Savio said.
The college will start classes for first-semester students by September 15 and the third and fifth semester classes by August 10.
The college will use a new platform, Microsoft Teams, to conduct online classes.
"The platform can be accessed on any smart device with any Internet bandwidth," Savio said.