Women's income hit more by Covid blow
'Over 55% women reported Covid-related income loss compared to 34% for men'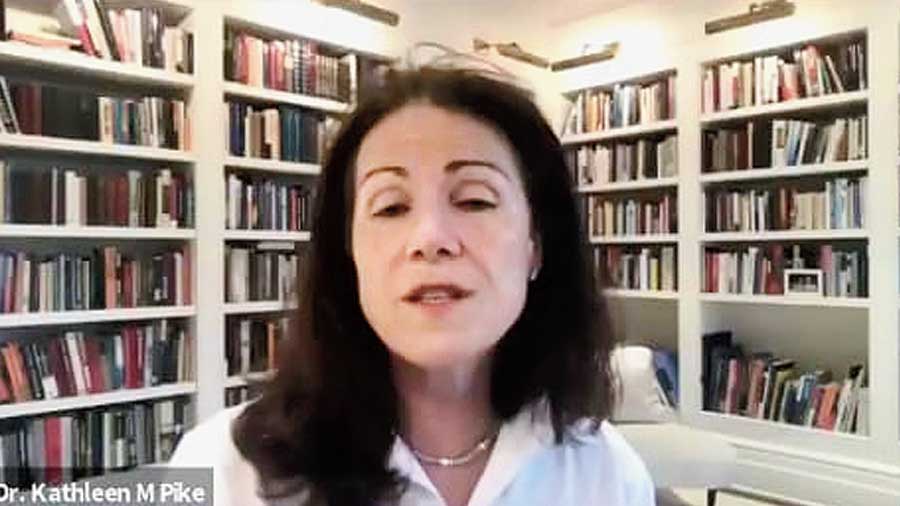 Kathleen M. Pike
Telegraph picture
---
Calcutta
|
Published 03.10.20, 02:38 AM
|
---
Over 55 per cent women reported Covid-related income loss compared to 34 per cent for men, a survey conducted in nearly 40 countries has shown, said a professor of psychology at Columbia University.
Kathleen M. Pike, the executive director and scientific co-director at the Global Mental Health Programme of the university, said "these issues" impacted women more than men.
"This year, with Covid-19 pandemic, we have seen a particular case where disaster is differentially having an impact on women.… What we see is that women were differentially impacted in terms of job security. Over 55 per cent women reported Covid-related income loss compared to 34 per cent for men.... In part, that may be because in many parts of the world… women are much more likely to work as part of the informal sector where Covid-19 is hitting highest and are less likely to access unemployment benefits," said Pike.
She was speaking at a programme on "gender-based mental health" services, organised by Antara, a psychiatric hospital and rehabilitation centre at Baruipur. The webinar was part of the hospital's year-long golden jubilee celebrations.
Pike referred to the study by Care International, a humanitarian agency, that was released last week. The study featured first-person accounts of participants and examined the "unique challenges faced by women during Covid-19".
Pike said income loss had "significant impact not only for women but also significantly for the next generation, the women's children".
The second blow to women during the pandemic has been lack of food, Pike said.
She said food insecurity for women meant food insecurity for children the women are raising. Similarly, food insecurity for pregnant women meant food insecurity for children yet to be born.
"...with Covid-19 we are seeing significant and dramatic differences in terms of mental health, where 27 per cent of women are reporting an increase in challenges associated with mental illness compared to about 10 per cent of men around the world," she said.
Though Pike referred to global data but the problem is as acute in India as elsewhere. The helpline numbers Antara had started for psychiatric and psychological counselling within three weeks of the start of the lockdown are inundated with calls from women.
"There have been calls from men, women and the elderly but after speaking to our social workers and psychologists, we found out that there is a preponderance of women callers. They have spoken about economic woes because of loss of jobs and how day-to-day functioning is becoming difficult," said John Mathew, honorary general secretary of Antara.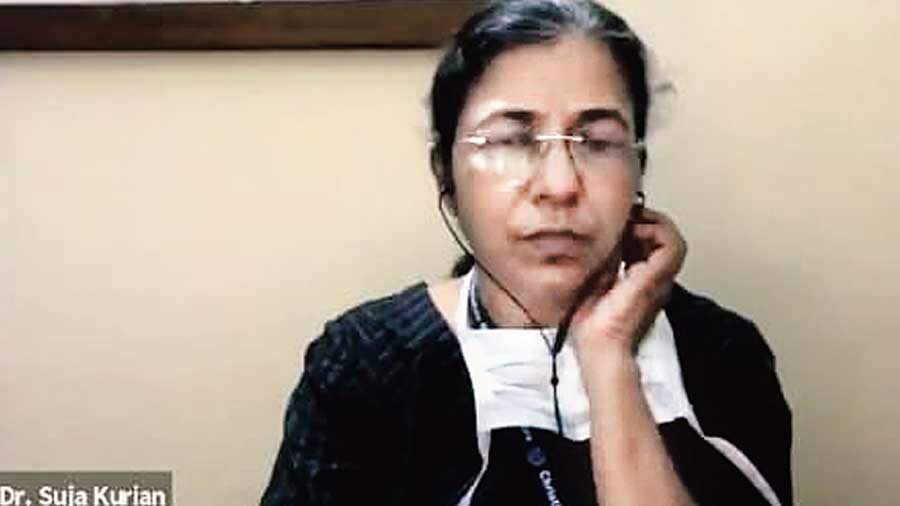 A professor of psychiatry at CMC Vellore said women had specific roles that were not "appropriately acknowledged".
"Sometimes some roles, for example the role of a caregiver, is not something which is acknowledged. A lady looking after an older person in the family is not thoroughly acknowledged by the rest of the family members," said Suja Kurian.
Psychiatrist Goutam Saha spoke about the discrimination in the availability of treatment to men and women. "If three males have access to mental health services, only one woman has access to it. In the government's mental health hospitals, the availability of beds to male is 73 per cent against 27 per cent for women," said Saha, president-elect of the Indian Psychiatric Society.