Why celebration? Calcutta High Court asks
The bench was hearing a petition by a leader of the CPM's labour arm, Saurav Das, who had challenged the government's decision to give doles to Puja organisers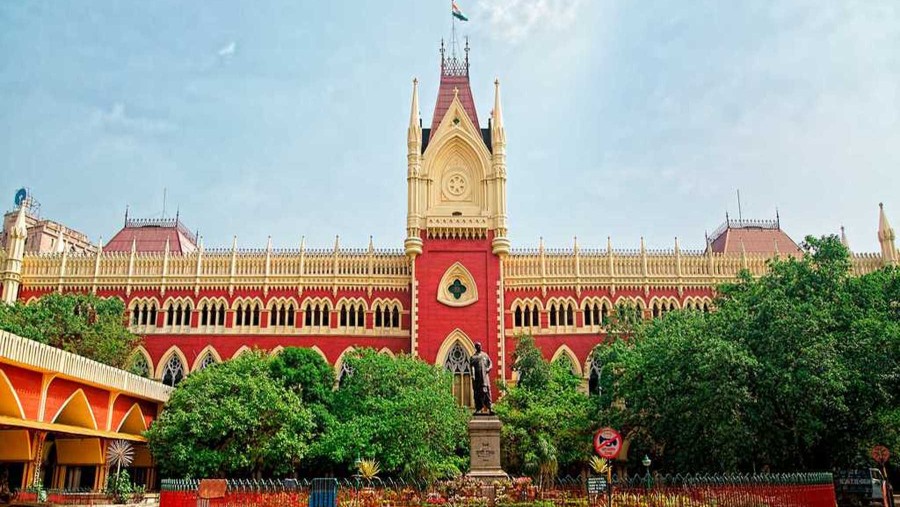 Calcutta High Court
File picture
---
Calcutta
|
Published 16.10.20, 03:33 AM
|
---
The high court on Thursday asked the Bengal government what was the need to celebrate festivals at a time schools and colleges are closed for so long because of a pandemic.
Justice Sanjib Banerjee, the senior judge on a division bench that was hearing a public interest litigation, raised the question and several others.
Some of them were:
What is the necessity on the part of the government to celebrate festivals at a time educational institutions have had to be kept closed for so many days?
Does the government have a blueprint or plan for the protection of people on the festival days?
Why has the government decided to give doles to Durga Puja organisers to celebrate the festival?
Has the government given a similar dole to minority communities during their festivals? If not, why the discrimination?
How much did the government spend from its exchequer to give the dole?
What would be the government's stand if someone says its decision to give the dole is politically motivated?
The division bench posed the questions to the state's advocate-general, Kishore Datta, after he submitted that 37,000 clubs had been given a dole of Rs 50,000 each so they could distribute masks and sanitisers among people. Each of the clubs has been organising Durga Puja for at least 10 years.
The court also asked why the government could not distribute the masks and sanitisers through police? "What is the necessity to engage Puja committees in the distribution of masks and sanitisers?" Justice Banerjee asked.
The bench was hearing a petition by a leader of the CPM's labour arm, Saurav Das, who had challenged the government's decision to give doles to Puja organisers.
Counsel for the petitioner and senior advocate Bikash Ranjan Bhattacharyya submitted before the bench that the government was encouraging the organisers to hold Puja without taking precautions against the spread of Covid-19. "There is every possibility of a massive spread of the disease after the Puja," Bhattacharyya said.
At this, Justice Banerjee asked the advocate-general: "Where is the blueprint of your safeguard measures?"
He asked the lawyers from both sides to sit together to chalk out a blueprint of possible protection measures.
The bench scheduled the next hearing for Friday.