What to do when a patient tests positive for Covid-19
Only in rare cases, it has suggested, a part of the facility can be shut down temporarily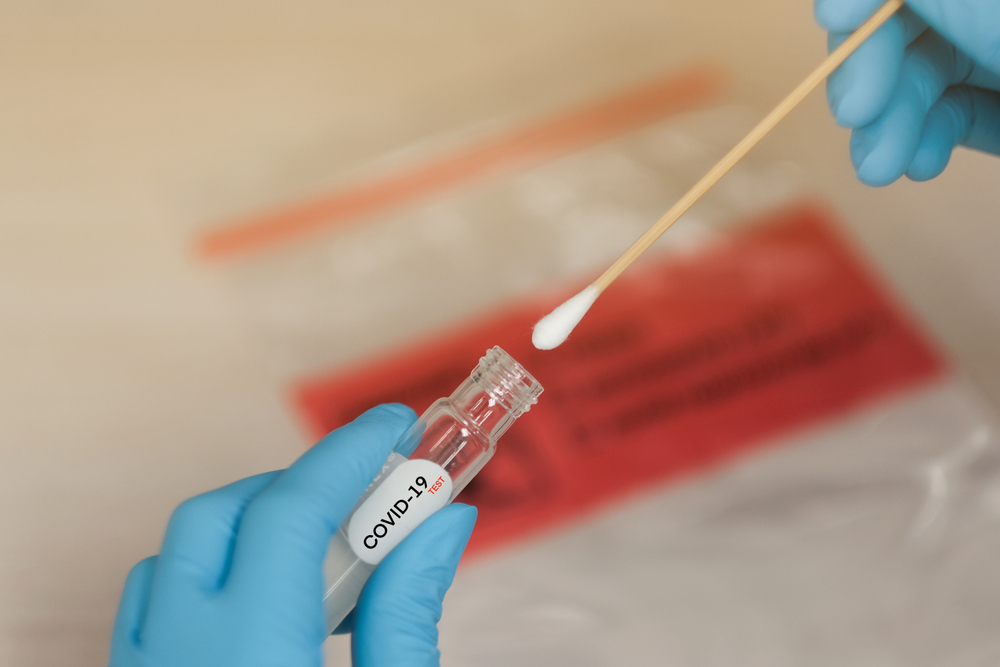 ---
|
Calcutta
|
Published 01.05.20, 01:07 AM
---
Panic sets in at healthcare facilities every time a patient admitted for some other disease tests positive for Covid-19.
The Union health ministry's guidelines on what to do are clear, though.
The guidelines state that once "a suspect/confirmed case is detected in a healthcare facility, standard procedure of rapid isolation, contact listing and tracking disinfection will follow with no need to shut down the whole facility".
Only in rare cases, it has suggested, a part of the facility can be shut down temporarily. Here is what the guidelines say:
If a patient admitted for any other illness tests positive for Covid-19
The patient should be shifted immediately to an isolated room
Only a dedicated health worker should attend to this patient
If health permits, the patient should be made to wear a mask
If the patient's health permits, she/he should be shifted to a Covid-19 hospital
Disinfection measures should be undertaken at all places in the hospital where the patient stayed or went
All contacts of the patient — healthcare workers, support staff, visitors — should be quarantined.
If a healthcare worker — doctor, nurse or support staff — develops symptoms
A healthcare worker with any Covid-19 symptom should be considered a potential positive case
The person should be taken off duty immediately
She/he should be isolated and sent to a Covid-19 hospital for further examinations
All other healthcare workers and patients who came in contact with that person should be quarantined.
The guidelines also state that all hospitals should have a contingency plan so that the facilities do not shut down if a healthcare worker tests positive.
It has been suggested that the employees split into groups and each takes turn in working for 14 days. That will help minimise the number of employees getting exposed to a healthcare worker or a patient testing positive.
But there could be some situations where a hospital or portions of it may need to be shut down, the guidelines say. If despite taking all measures, reports of hospital-acquired Covid-19 cases continue to pour in, "it would be advisable to temporarily close the defined section of the health facility where the maximum number of hospital acquired infection (HAI) is being reported. After thorough cleaning and disinfection it can be put to use again".
The guidelines list preventive steps
Formation of a hospital infection control committee
The committee will develop a mechanism to ensure reporting of symptoms of Covid-19 by patients and healthcare workers
Self-reporting by suspects is very important
All healthcare workers must be screened at the start of their shift
Patients admitted with non-Covid-19 diseases should be monitored for unexplained fever, cough or breathing difficulty
Hospitals in containment zones or those catering to patients from containment zones should treat all patients as potential Covid-19 patients and take adequate precautions.