Government suggests bus fare tweak
Norm to not carry more than 20 passengers in a vehicle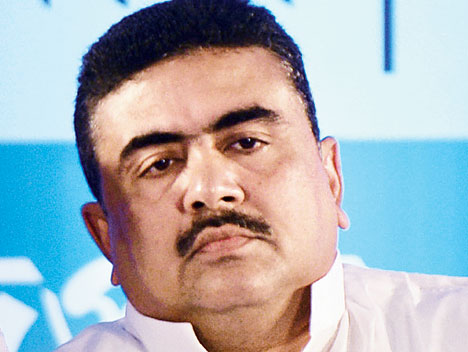 ---
|
Calcutta
|
Published 14.05.20, 12:41 AM
---
The transport department on Wednesday proposed to private bus operators to work out a model for fare revision for the government to consider so that services can resume from May 18.
Transport minister Suvendu Adhikari has told bus owners that buses would be allowed to ply only if they complied with the norm of not carrying more than 20 passengers in a vehicle. Drivers, conductors and helpers will have to wear masks and every vehicle must have sanitisers for passengers, the minister said at a meeting with private bus operators and senior officials of the transport department.
Buses will be allowed to operate within the Calcutta Metropolitan Area, from Baruipur to Nadia, including Calcutta, Howrah, Salt Lake and Barrackpore.
"To compensate for the number of passengers and the losses that would follow, the government is open to fare revision," said a senior official of the transport department. "The operators have been asked to propose a model and we will work on it."
Private bus operators have been demanding fare revision to make up for the operational losses since the time the state government wanted to resume services in green zones. Bus services couldn't be resumed in green zones even after several rounds of meetings, forcing the government to agree in principle to fare revision.
Bus fares were last revised in the state in 2018.
"We have told the government we will submit our proposal by May 15," said Tapan Bandopadhayay, the secretary of the Joint Council of Bus Syndicates. "The minister has expressed his desire to resume bus services from May 18."
Chartered buses
Owners of chartered buses have appealed to IT companies and schools to clear their April dues immediately and said they were willing to sacrifice 30 per cent of the amount.
The bus owners said they have been incurring huge losses while paying salaries to their staff, EMIs to banks and garage rent charges, apart from insurance and maintenance during the lockdown.
"We are left with no other option. The bank reserves have started depleting and it is becoming difficult to run families," said Himadri Ganguly, the secretary of West Bengal Contract Carriage Owners and Operators Association. "The fate of over 6,000 families is at stake."
Around 1500 buses carry employees of nearly 100-plus IT and ITeS companies across New Town, Bantalla and Sector , according to transport department estimates.Around 2,400 buses carry children of around 200 schools in and around Calcutta.