Bengal polls 2021: How Covid changed the counting process
The Telegraph spoke to Bidyut Pal, a polling official at the centre where votes of three Assembly segments were counted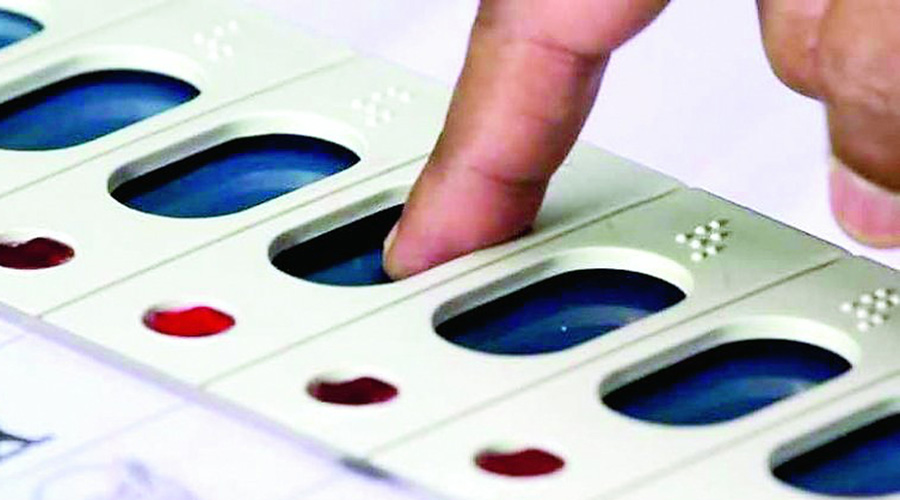 ---
Salt Lake
|
Published 03.05.21, 02:26 AM
|
---
From a counting centre at Bidhannagar College, a polling official recounted how different Sunday's proceedings were compared to pre-Covid times.
The Telegraph spoke to Bidyut Pal, a polling official at the centre where votes of three Assembly segments — Bidhannagar, New Town-Rajarhat and Rajarhat-Gopalpur — were counted.
The whole counting process was different and challenging this time.
Nearly all my colleagues were wearing face masks inside the centre. We could barely hear each other while calling out the number of votes counted.
We had to keep telling each other the number of votes counted from each table and despite our best efforts and shouting, it was muffled and often led to confusion.
To add to our worries, the counting agents fielded from different political parties, too, could not hear us and were leaning close. We had to tell them to maintain distance but they said they could not hear us.
I also had to tell some colleagues as well as the agents to wear masks properly. I have a family at home and don't want to get Covid.
We got a mask, face shield and sanitisers as soon as we reported for duty at the counting centre. The number of people inside the centre was much less compared to other years. My table had only three agents of political parties; earlier, there would be seven or eight.
I feel, given the situation, the process could have been streamed online real-time and protests or challenges by any political party could be registered online. This would have reduced the number of people inside the centre.
When we stepped outside during a break, I saw many without masks and it was quite scary. I hope that I don't get Covid as I was on duty during the elections as well. I took all the precautions but I am still worried.