Wait for fresh June bill: Power minister to CESC consumers
Sobhandeb assures consumers that there will be no disconnection or disruption in service on the non-payment of dues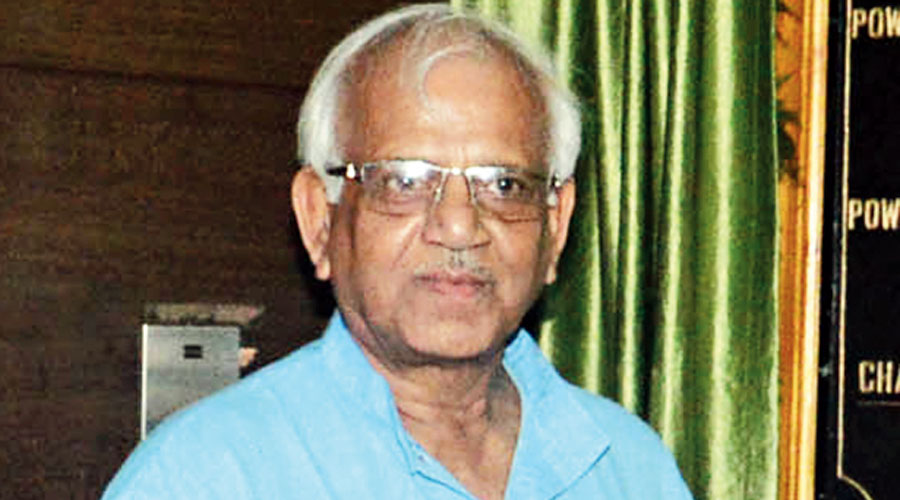 ---
|
Calcutta
|
Published 21.07.20, 02:32 AM
---
The Mamata Banerjee government on Monday advised unwilling CESC consumers against paying the current bill and asked them to wait for a fresh bill for June that is likely to be issued soon.
Even as the private utility continued to work out its modalities for keeping "in abeyance" the dues for April and May, included in the current bill, Bengal power minister Sobhandeb Chattopadhyay advised against making the payment if there are doubts regarding the amount.
"Absolutely not… I would say do not pay till a new bill for June is issued, those who find the amount dubious and are not ready to pay. There will be no disconnection or disruption in service," the minister said on Monday, after a meeting with CESC officials.
On Sunday, the utility announced its decision to provide relief to its low-voltage domestic consumers — around 25.5 lakh of its 33 lakh consumers — by keeping "in abeyance" dues for the past two months.
Earlier, the utility had been repeatedly asserting that the present bills were based on actual meter readings and it had adjusted them with the previous ones drawn up on an average of the past six months because the lockdown had disrupted meter readings.
The average on which the past bills have been drawn up was based on power consumption in the winter months when ACs and fans were not in use.
"There has been higher than usual consumption in middle-income and high-income households during the lockdown months and a bill including the dues for those months would be higher, like in my own case. But bills with astronomical amounts, especially for low-income households, cannot be justified," the minister said.
The minister said it had been decided that consumers would not be fined for delayed payment and the restructured bills would not deprive them of the rebates they were entitled to.
CESC vice-president (distribution services) Avijit Ghosh said all details, once worked out, would immediately be conveyed to consumers.
Sources in Trinamul said the utility's management started taking measures after pressure intensified by way of calls from the "highest possible level" of the government.
Over the past few days, there has been outrage from sections of CESC consumers, many of whom have alleged inflated bills.
"They (CESC officials) sat here and argued with us for over an hour and a half today that they did not charge even one paisa extra and their calculations are spot on. They claimed that a handful of absurdly high bills, here and there, are an aberration," said the minister.
He had been expressing dissatisfaction with the explanations of the utility — himself having received a bill of Rs 11,000-odd compared to the usual of Rs 7,000 — and spearheading the pressure from the government, since hundreds of consumers started visiting him with complaints against CESC.
"They will either work out an average or go by past bills or by the six-month average…. All they have said right now is that they will take the June bill separately, issue it afresh," said Chattopadhyay.
"I asked them what 'keeping in abeyance' means, whether it means they do not plan to take the payment. They told me they would not make any comment now…. Not once did they say they would not take the payment in future," he clarified.
The bills this time became the subject of jokes and memes on social media, with numerous civil society members joining in. It had also become a potentially problematic political issue for the ruling establishment, as the Opposition had started planning agitations.
This is the second time in two months that CESC faced the ruling establishment's — and people's — rage, after it was unable for around a week to restore normality to some pockets after Cyclone Amphan.
On Sunday, Trinamul MP Abhishek Banerjee, announced on Twitter, around 20 minutes before CESC itself posted on the site, that the utility had announced relief for "25.5 Lakh customers". On Monday, the Diamond Harbour MP took to Twitter to issue a clarification on those who have already paid the bill.
"Around 25.5 L consumers have been benefited by CESC's decision to not charge for the unbilled units of April & May along with the June electricity bill. Those who had already paid it need not worry. It is clarified that you can either take a refund or adjust it in future bills," wrote Abhishek.
In the wake of Amphan, Mamata repeatedly underscored that her government had nothing to do with the monopoly that was granted to the utility three decades ago.
Asked whether CESC should continue to enjoy its monopoly in Calcutta and its neighbourhood, minister Chattopadhyay said it was for the chief minister to decide. "Whatever she decides and instructs me to do, I will do promptly. There is no point asking me this question," he said.