Vaccine response teams in all districts
Doctors to keep tabs on effects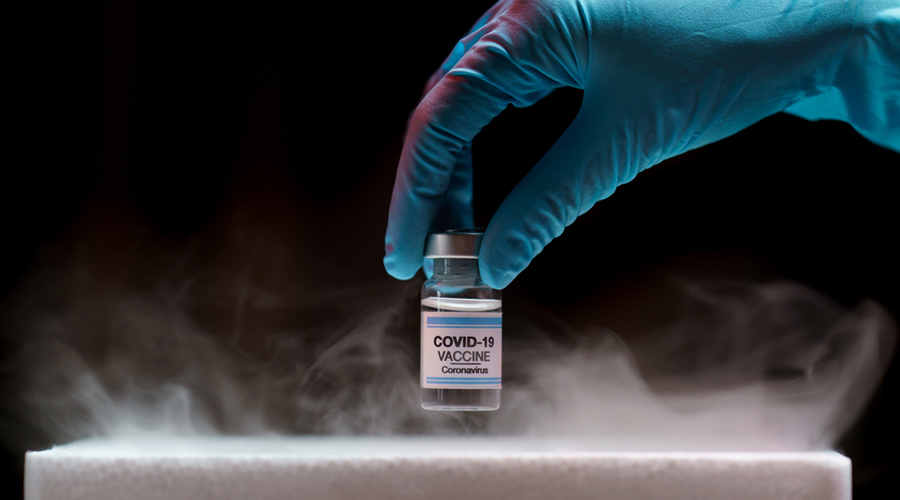 ---
|
Calcutta
|
Published 14.01.21, 02:29 AM
---
Specialist doctors will be stationed at the headquarters of every district, including Calcutta, to respond to complaints of adverse effects of the Covid-19 vaccine and also address issues related to anxiety recipients might suffer from, health department officials said.
The doctors will decide whether an adverse effect reported by a recipient has its roots in anxiety or has a causal relationship with the vaccine, and respond accordingly.
"Depending on the nature of complications, a specialist will be asked to attend to a vaccine recipient," an official at Swasthya Bhavan said. "The idea is to reduce the time of intervention of experts from respective fields, particularly in districts where vaccination will be held in rural hospitals and block primary health centres in remote areas."
Each block will also have a Rapid Response Team, which will include doctors. The team will rush to a vaccination site with an ambulance if any serious adverse effect is reported.
At each vaccination centre, two officials armed with life-saving drugs and syringes will monitor the health of the recipients for at least half an hour, post-vaccination.
"We are not fearing any major complications. But a well-defined system is being kept ready in case of any emergency," said an official.
Doctors' demand
An association of doctors of the Calcutta Municipal Corporation on Wednesday demanded that they be given the vaccine shots at hospitals, where a number of specialist doctors will be present, instead of civic clinics.
Covid-19 jabs will be administered in at least five ward health clinics in the city from Saturday. Sources said health-care workers of the CMC will be getting their doses from the ward clinics.
"We do not know much about the vaccine or the kind of adverse events it may cause. So, it is better to get the shots at hospitals, which are better equipped to manage adverse effects than ward clinics," said Manas Som, the president of the CMC Doctors' Association.
"The doses can be administered from ward clinics a week after the launch, by when we will have some knowledge about adverse effects, if any. We thank the government for choosing health-care workers as the first recipients. We only want to ensure that no health-care worker faces any challenge in receiving treatment if any adverse events occur."