Two-year-old drowns in canal while playing
The police have started a case of unnatural death though the family hasn't lodged any complaint so far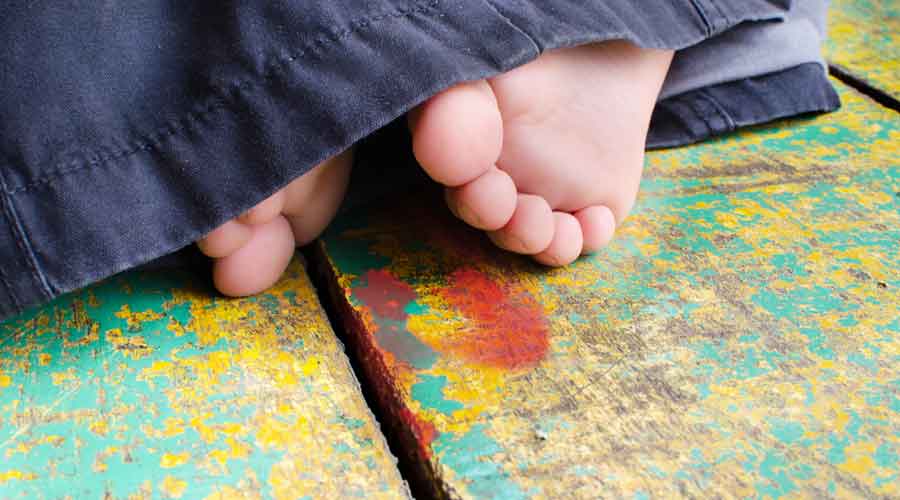 ---
---
The body of a two-year-old boy was fished out of the Bagjola canal near Polenite on the outskirts of Sector V on Saturday, police said.
Sujay Biswas was playing with his 10-year-old brother and two other boys from the locality when he went missing, an officer of the Bidhannagar commissionerate said.
Unable to find him, his brother alerted their parents and neighbours.
Together they launched a search for the toddler, the officer said.
His parents alerted Sector V police station.
Multiple police teams fanned out in various directions and cops on motorcycles went looking for the boy near Hatgachha in Rajarhat and in the Calcutta Leather Complex area, another officer said.
A sniffer dog was taken to the spot. Cops started a door-to-door search of all houses in the area but they could not find the toddler.
Polenite, a 15-minute drive from Sector V, comprises a cluster of tenements along the banks of the Bagjola canal. Most residents work as domestic helps, plumbers and electricians.
When every search drew a blank, the police cast fishing nets in the canal and found the toddler's body.
Cops alerted the family and some members identified him, an officer said.
"We are investigating the death from every angle. Preliminary investigations have shown the boy probably got detached from the group and wandered towards the canal. He might have slipped and fallen into the canal when nobody was looking," an officer of the commissionerate said.
The place from where the toddler's body was fished out is around 200m from his house, the police said.
The police have started a case of unnatural death though the family hasn't lodged any complaint so far.
The body has been sent for post-mortem, an officer said.
One injured in chunk fall
A piece of concrete fell from the second floor of a five-storied building on NS Road around 2.15 pm on Saturday.
The building from where the chunk fell is abandoned.
Habibul Sattar Khan, a worker at a garment shop nearby, was injured on his left leg.
Police admitted him to a hospital.