Two rush to help those all fear to touch in Calcutta
Duo rescue people abandoned on roads, clean maggots and nurse them back to health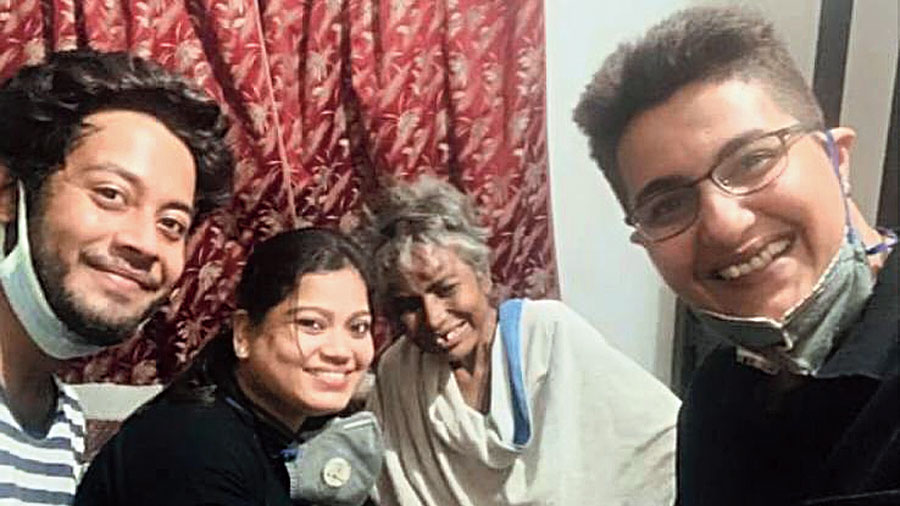 ---
|
Calcutta
|
Published 06.08.20, 04:27 AM
---
Two women have been rescuing people abandoned on the roads of Calcutta, many of whom government agencies had hesitated to touch because of the pandemic.
The two have been able to rescue seven people found abandoned near Nagerbazar, Amherst Street and Maniktala in the past 15 days. One of them who had been lying on the road for 14 days and had severe infection could not be saved.
Priyanka Mitra, 33, and Priyam Dutta, 33, have been helping abandoned and injured people and animals for the past five years, from cleaning their infected limbs to nursing them. The Covid crisis has left them busier.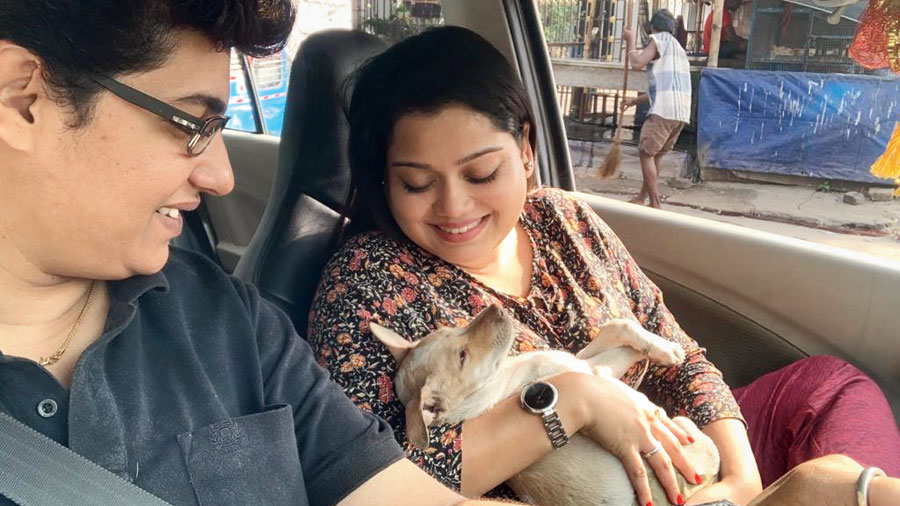 Mitra works in a telecom company and lives with her mother in Baguiati. She is posted in Odisha but returns to Calcutta every weekend when she teams up with Dutta to serve the needy on the roads.
She has been working from home during the lockdown and the number of "cases" they have handled has gone up.
Dutta is a single mother. She lives with her 13-year-old son and father. She has been supporting Mitra outside her professional job as a physiotherapist.
On June 4, officers of Baguiati police station called them to "remove" a man who had been lying on the road for two days. Mitra and Dutta took the man to RG Kar hospital where he was diagnosed with "severe malnutrition". They kept visiting him till he was back on his feet in four days and discharged.
The two have rescued hundreds of men and women lying incapacitated on roads in the past few years.
In the initial days, people around them would mostly react with shock, Mitra said. "Many years ago I found a woman inside the Indian Botanic Garden lying motionless… only her eyes kept flickering. When I started to remove the maggots moving on her, one of my friends said 'Pagal hai kya? (are you mad?)'."
She said she ignored such jibes and continued to do what she thought was right.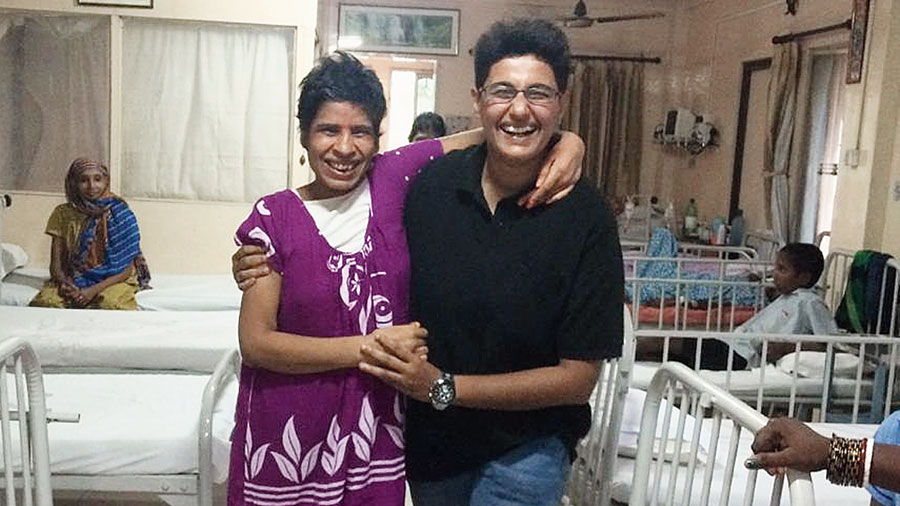 Both Mitra and Dutta have always used gloves as their work involves touching strangers often covered in dirt and at times cleaning maggots at the risk of getting infected themselves.
These days, they have started wearing masks in addition to the gloves.
"I regret one incident… a woman was lying motionless in the Amherst Street area a few weeks ago. We cleaned
her face with a wet cloth and tried to make her drink some water… she gasped for a moment and passed away," Mitra said. "I later found out she had been there on the road for five-six days without food and water. I wish someone had spotted her earlier. She could have been saved."
Are they not afraid of a Covid infection?
"Of course we are! At times we keep a count of 14 days after helping a person on the road," Mitra said. "At the end of the day, we tell each other, 'amader barir lok holeo toh etai kortam (we would have done the same thing had it been someone from our family)'."
Her father who was an insurance agent inspired her to do such a work. "He would always say we should feel lucky if we can support anyone who needs us. In his endeavour to help others, he left us nothing. I started from scratch."
Around a decade ago, when she was in college, Mitra gave tuitions and sold Oxford dictionaries and recipe books for a commission of Rs 30 a book in Howrah and Salt Lake to pay her college fees. Once a dog was unleashed on her in Salt lake as the family did not want any salesperson in their apartment, she said.
Dutta, too, had her own set of struggles in her married life. She found a way to support her family by learning physiotherapy.
"I used to be afraid of cockroaches. But seeing her pluck out each and every maggot… so sincerely to prevent the spread of infection, I have been able to overcome that fear, too," Dutta who is more into feeding and curing stray dogs said.
Every night, the two would step out with home-made "mangsho-jhol bhaat and biscuits" to feed strays across the city.
The two have been taking uncared and unclaimed men and women to government hospitals where treatment is mostly free. The two bear any extra expenses. They said they were lucky to have the support of their families and police.
In March 2016, Mitra had spotted a woman lying on the road near Baguiati Joramandir. One of her legs was bandaged but her clothes and the condition of the bandage made it clear she had been abandoned, Mitra said.
"I contacted the police and got her admitted to RG Kar. She underwent multiple surgeries. We later learnt she hailed from Rajasthan and that her husband had thrashed and broken her leg before dumping her on the road," Mitra said. "We managed to contact her home with the help of cops and various NGOs… her mother came and took her home. I will never forget her smile when she stood on her feet again."