Two Calcutta bridges to undergo health audit : CMDA
Dhanodhanya running next to Uttirna auditorium in Alipore and the old Kidderpore bridge handle fair to heavy traffic almost every day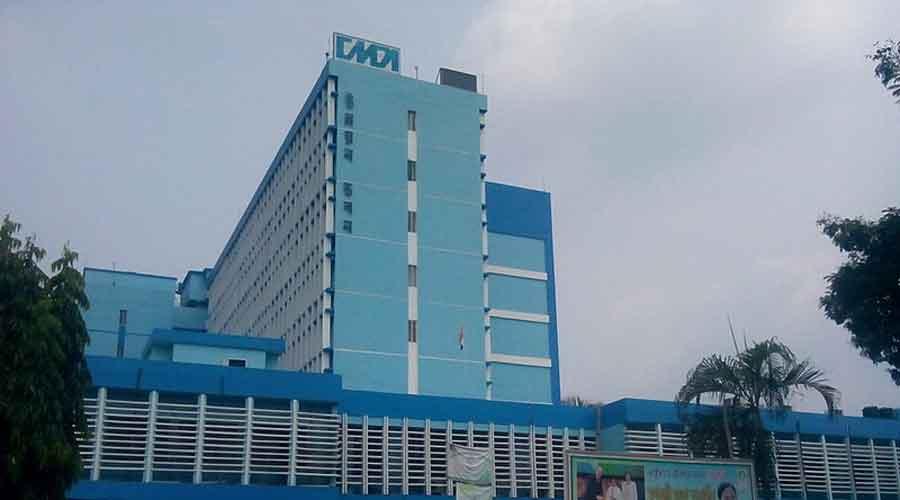 ---
Calcutta
|
Published 08.03.21, 12:49 AM
|
---
Two bridges, one around 90 years old and another about 75 years old, will undergo a health audit after a preliminary inspection by engineers of the Calcutta Metropolitan Development Authority (CMDA) found that the bridges have weakened over the years.
The two bridges — Dhanodhanya running next to Uttirna auditorium in Alipore and the old Kidderpore bridge — handle fair to heavy traffic almost every day, said CMDA engineers.
Both the bridges have canals flowing under them, said the engineer.
"We conducted an inspection of the bridges in January. The condition of both looked very weak. We felt there is a need for a detailed health audit of the two structures," said a CMDA engineer.
"We noticed that the concrete cover has come off in several places and the steel reinforcements been exposed. The continuous exposure may have corroded the steel and reduced its strength. A detailed examination will reveal the extent of corrosion and weakening," he added.
What could not be measured through naked eyes, will be captured in advanced tools that will be used during the health audit. If required, a scan of the bridges using machines will be done.
CMDA sources said that the Dhanodhanya Setu was built in the 1930s. It is about 75 metre long. The old Kidderpore bridge, which has one of its ends near the Kidderpore crossing, is about 75 years old. It is also about 75 metre long.
The CMDA has advertised a tender inviting a consultant to assess the health condition of the bridge and prepare a detailed project report on what has to be done with the two bridges. "The consultant will also tell us how to strengthen the structure, what kind of retrofitting is required. If the consultant feels that retrofitting is not possible then the bridges will be pulled down," said the engineer.
The state urban development department, under which the CMDA functions, had started the health audit of several bridges and flyovers in the city from 2019. The decision to do the health audit came in the wake of the collapse of the Majerhat bridge in September 2018.
Health audits of about 16 bridges in the city are in various stages. The work for the health audit of these bridges had begun in mid-2019 and around Durga Puja 2019. Retrofitting of at least one bridge — the Chitpore bridge near Bagbazar Women's College has been completed.
The retrofitting of Baghajatin and Kalighat flyovers are likely to start soon.