Traffic officer held on molestation charges by transpeople
The complainants said the man started hurling abuses at them without any provocation and attacked their driver when they protested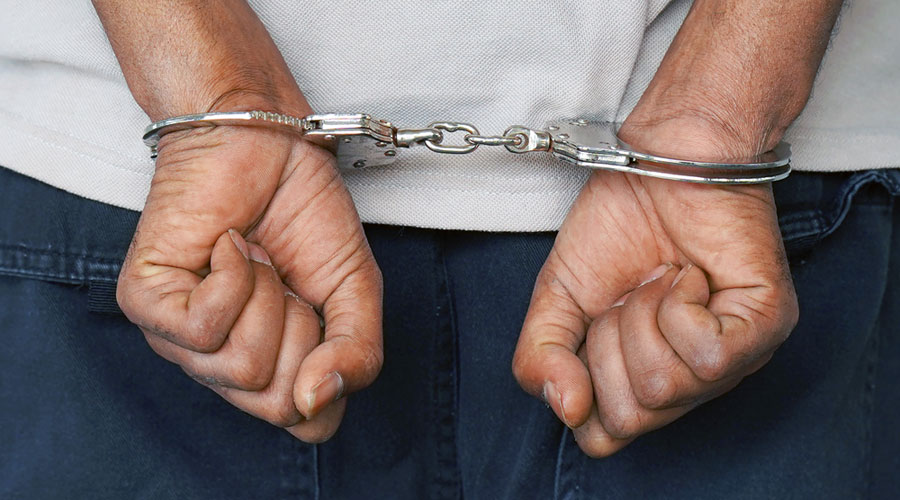 ---
|
Bowbazar
|
Published 23.09.20, 02:28 AM
---
The additional officer-in-charge of a city police traffic guard has been arrested on charges of assault and outraging the modesty of transpeople on Central Avenue on Monday night.
The officer has been suspended and a departmental inquiry started against him, police said.
The three transpeople have said in their complaint with Bowbazar police station that they had been verbally abused and physically molested by a drunk. They later realised he is a police officer, they have said.
"We came from Dum Dum and parked our car along Central Avenue in front of a restaurant near Bowbazar around 8pm," one of them said. "Suddenly a man started knocking on the driver's window. The moment our driver rolled down the glass, we sensed he was reeking of alcohol."
In their complaint they have said the man — later identified as Abhishek Bhattacharya, the additional officer in-charge of the south west traffic guard — had started hurling abuses at them without any provocation and had attacked their driver when they protested his misbehaviour.
"The man twisted our driver's arm and started misbehaving with us. One of us dialled 100. But cops reached late," one of them alleged.
After being alerted from Lalbazar, officers of Bowbazar police station had gone to the spot.
The transpeople have alleged that cops had tried to protect the man as he is part of the police force.
Senior officers refuted the allegations. Like any other investigation, the accused person was detained and then arrested after scanning CCTV footage that had prima facie evidence against him.
Bhattacharya has been charged with assault, outrage of modesty, causing outrage of modesty with words and gestures, and wrongful restraint. He has been booked under the Transgender act, too.
The three transpeople and their driver were taken to Calcutta Medical College and Hospital. The driver's arm had to be plastered for hairline fracture, the police said.
Bhattacharya was produced in Bankshall court on Tuesday. He has been released on bail.
"Such incidents malign the entire force. The purpose of security arrangement is lost if off-duty officers start behaving like this," a traffic police officer said.
Bhattacharya was off-duty. He was returning to his quarters in central Calcutta when the alleged confrontation with the transpeople took place, another officer said.