Township drive to kill engine at signal in Salt Lake
A Hidco official said Indian Oil, industry body Nasscom and the Sector V Stakeholders' Association had agreed to join the awareness drive to reduce air pollution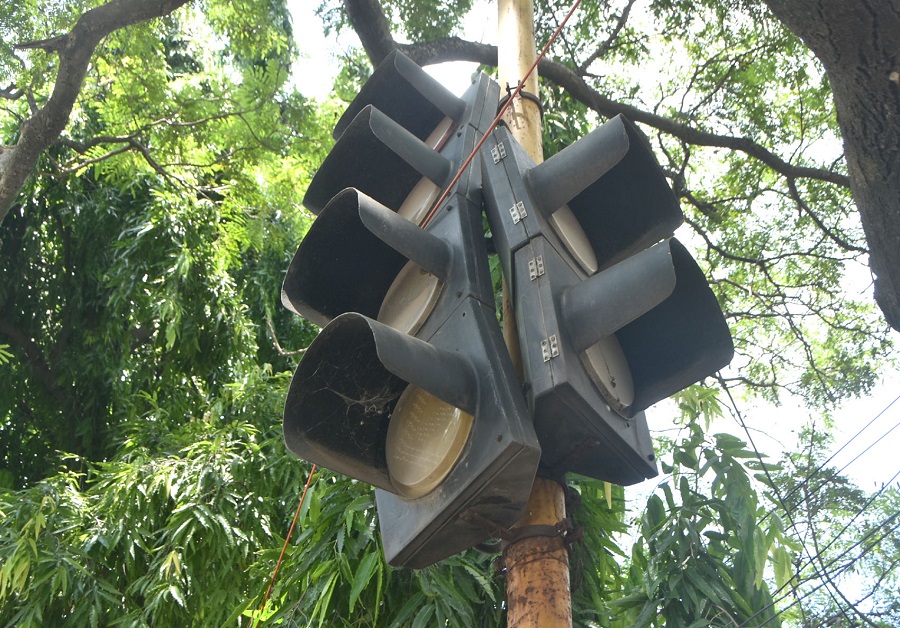 ---
|
New Town
|
Published 30.11.20, 01:18 AM
---
Motorists as well as two-wheeler riders who pull over at certain traffic signals in New Town and Sector V will be urged to switch off the engines in an attempt to reduce air pollution.
The Bidhannagar commissionerate and Hidco, which looks after the civic amenities in New Town, will launch a fortnight-long campaign on December 1, as part of which volunteers with placards will stand at several traffic signals. The placards will bear messages asking motorists and bikers to kill their engines as soon as they stop.
A Hidco official said Indian Oil, industry body Nasscom and the Sector V Stakeholders' Association had agreed to join the awareness drive to reduce air pollution.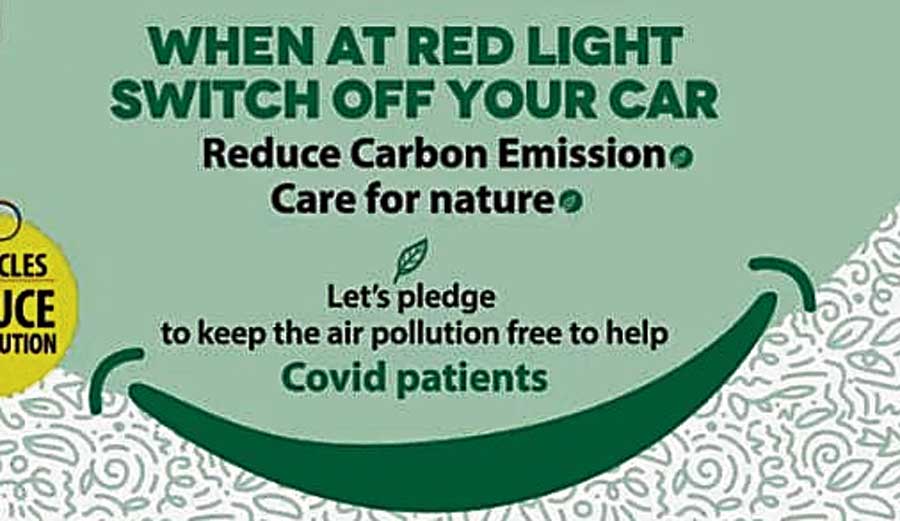 At least five traffic signals have been chosen for the drive. They include the ones at College More and in front of Technopolis in Sector V. The other three are located on the Major Arterial Road in New Town — at Kolkata Gate and the City Centre II crossing and in front of Eco Park.
"Many signals across the city have timers that display the time left for the signal to turn green. Still, a number of drivers and two-wheeler riders choose to keep their engines running while waiting at the signals," an official said.
"We have observed that drivers of cars, especially those that have their ACs on, refuse to switch off their engines when they stop at a red signal. This leads to a substantial rise in the air pollution."
The volunteers who will join the campaign are from residents' groups and civic police.
Debashis Sen, the chairman and managing director of Hidco, said they wanted to reduce air pollution in both New Town and Sector V.
"There are signals in New Town and Sector V that remain red for up to four minutes during rush hours. If every vehicle's engine is turned off during the period, the air pollution level at the spot will come down drastically," said Sen.
Apart from this, several cyclothons will be organised in December and app-enabled bicycles will be showcased to encourage people to leave their cars and bikes at home and cycle to their destinations in the township and back home.