Tough therapy times for kids with disability
An interaction with a therapist — when done from home — is not free of interruptions, according to psychologists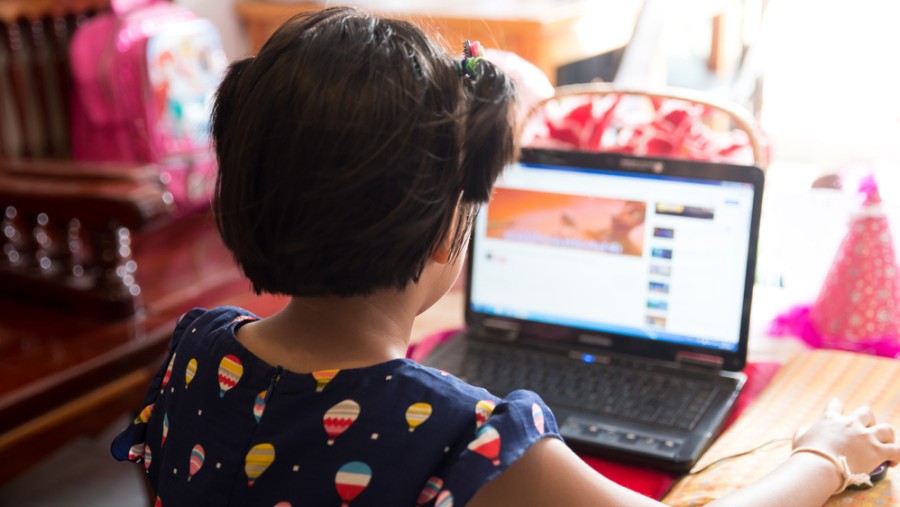 ---
|
Calcutta
|
Published 26.09.20, 02:41 AM
---
The pandemic has posed intervention and assessment challenges for children with disabilities, professionals who work with them have said.
It is difficult to keep children, aged between three and eight, engaged in an hour-long online session and an interaction with a therapist — when done from home — is not free of interruptions, according to psychologists.
The pandemic has held back parents and unless children have a major meltdown, parents are reluctant to approach and seek help, at least two professionals who work with children have said.
For young and new parents, it is often the schoolteacher who identifies such issues among children while observing them in a group and alerts parents who might be unaware of the signs.
"In terms of intervention, there has to be play, music and art therapy, which does not work in an online session. Many children who were attending schools or vocational classes for speech or behaviour therapy are now unable to do so and it has affected them," psychiatrist Sanjay Garg said.
Some of his patients who were "stable" are now showing signs of behavioural anxiety after being stuck at home during the pandemic.
Six months into the pandemic, mental health professionals are facing certain limitations in online sessions.
"Children can have delays in several developmental aspects. This entails that a multidisciplinary team be set up for the therapy and training, which is hard to coordinate remotely," clinical psychologist Parmeet Soni said.
"There are many interventions that parents will need to employ; conventionally, these interventions will be taught using hands-on demonstrations, something that is not feasible in online sessions."
Some children experience "restlessness" and need to be engaged in physical activities, Soni said. "They cannot engage in development needs of playing and socialising with other children because of the pandemic."
Some mental health professionals said they were "grappling" with ways to reach out to children.
"In our interaction and remedial intervention, the physical presence of the therapist is important because the relationship between the child and the professional is built on a rapport but that is a huge challenge now," psychotherapist Farishta Dastur Mukerji said.
Also, in a clinic therapists can make changes and closely monitor and engage with a child without letting him/her to venture out of the room.
"The environment is not in our control anymore," Dastur Mukerji said.
For young and new parents the situation is more challenging because they are not sure whether they should seek consultation if there is delay in speech or any other milestone, according to mental health professionals.
"The pandemic is holding back parents from seeking help and some of them are not aware that the delay is causing harm," Indrani Basu, the founder of Autism Society West Bengal, said.
Some of the interventions are dependent on parental interviews and recordings of children sent by parents but professionals said it was not enough.
"In some cases, a visit to the clinic is important and some assessments cannot happen online.... In children, the faster the intervention, the better the prognosis," Dastur Mukerji said.
Doctors are forced to start "presumptive treatment", Garg said.
In normal circumstances, a therapist would have needed a few sessions with the child before starting treatment but in some homes the situation has become unmanageable with parents having professional commitments and the child "getting agitated". It is important to equip parents to handle the situation at home though it is not easy, given the fact they have to juggle working from home and at home.
The Autism Society West Bengal will conduct an online training workshop for parents to manage early learners with autism.
"If the child's condition has been recognised there has to be some kind of training on communication and toilet training.... Also, since parents are at home some children have become dependent on them and they need to be made independent," Basu said.