The parents of a young woman has alleged that their daughter was "compelled to commit suicide" because of "inhuman torture" at her in-laws' home.
Rashika Jain, 25, suffered critical injuries, possibly from a fall from the third-floor terrace of her in-laws' home in Alipore on February 16, and died in hospital.
She got married to industrialist Kushal Agarwal barely a year ago, on February 9, 2020, in an opulent ceremony in Jodhpur.
Rashika's family has alleged an initial delay in the police probe at the local level, after which the case was shifted to the women's grievance cell of the detective department at Lalbazar.
A fortnight after the homemaker's death, police officers for the first time spoke at length to the Jains at their Raja Santosh Road home in Alipore on Wednesday.
Kushal or his parents were not at their DL Khan Road home. The Agarwals are said to have told the police that they are at their other home in Purulia.
Joint commissioner (crime) Murlidhar Sharma said during the day: "The case has been taken over by the DD. CCTV footage has been collected. We are in the process of collecting other evidence as well."
Rashika's parents said they had succumbed to alleged demands made by their daughter's in-laws thinking she would be happy to be married in a "well-known business family". The Jains' complaint to police says they had given jewellery and accessories worth Rs 7 crore to the Agarwals.
The riches were given "partly at the time of Roka ceremony on November 8, 2019, partly at the Ring ceremony on December 14, 2019, and partly at the time of marriage on February 9, 2020", according to the complaint.
The Agarwals own multiple businesses, including a resort in Purulia and a cement manufacturing unit.
Rashika's father Mahendra Jain runs a logistics company that has its corporate office on Hemanta Basu Sarani.
None of the members of the Agarwal family could be contacted for their reaction.
Rashika's father wrote in a complaint submitted to Alipore police station a day after her death: "We all are in a tremendous mental shock right now and are not in a position to comprehend and narrate all the facts and incidents in a nutshell right now. However, it is beyond any doubt that my daughter Rashika was compelled to commit suicide owing to inhuman torture meted out to her at her matrimonial home."
Based on the letter of complaint, officers of Alipore police station had on February 17 drawn an FIR against "Kushal Agarwal and others" and charged them under sections related to abetment to suicide, cruelty by husband and others and common intention. The charges, if proved, could lead to a maximum punishment of 10 years in jail.
On February 25, Jain submitted a fresh seven-page complaint letter with details of allegations he had against the Agarwals. It lists several alleged vices that Kushal had.
"All our hope and trust that the accused persons are respectable persons, were shattered to pieces when my daughter started reporting regularly to me that her husband is… and he and his parents had intentionally suppressed such facts from our family," the Jains have written in their complaint.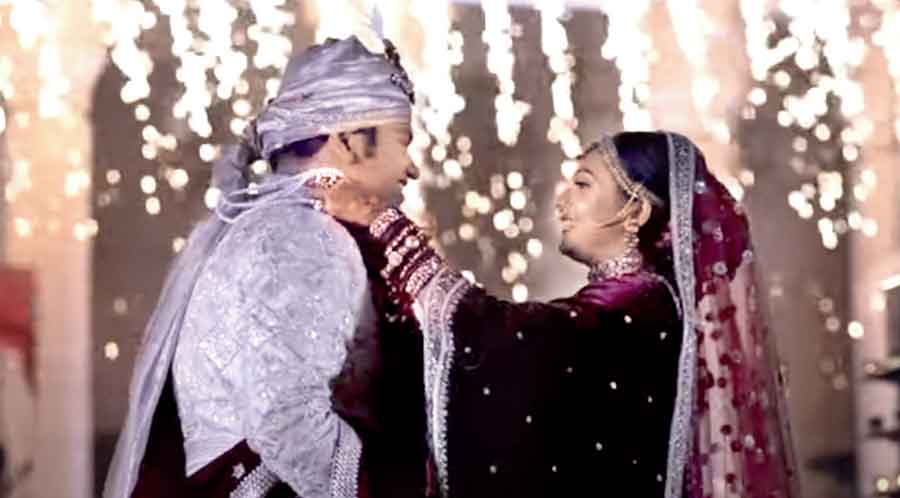 Several people close to the Jains said they had spent beyond their immediate means for their daughter's wedding but the demands did not stop with the wedding ceremony.
The letter submitted to the police on February 25 also had a detailed mention of the alleged demand to make arrangements for the "marriage at Umaid Bhawan Palace, Jodhpur, Sangeet Night at ITC Welcomhotel, Jodhpur, a safari at Khimsar Sand Dunes Resort, Khimsar, and Tilak ceremony at Mehrangarh Fort, Jodhpur."
Jain alleged that "in the month of August 2020, Mr Kushal Agarwal hit my daughter on her face due to which my daughter could not see properly for a period of 3 days and had to consult Dr Nandini Roy", an ophthalmologist.
Asked what prompted the bereaved parents to remain silent if they knew that their daughter was being "tortured," Rashika's mother Sangita said: "In our community we do not involve the police unless we really have to. We kept on hoping that things would improve. But after losing my daughter I am making an appeal to all mothers to help their child instead of thinking what people will think or say."
Rashika's family members said she was a good student, who won several academic accolades when she was a student at Mahadevi Birla Girls Academy. She did her BBA from St Xavier's College and then went to Singapore for further studies.
Elder among two siblings, her younger brother Rishav has recently returned to Calcutta after completing his studies abroad, a relative said.