Trends 2020
A year like no other. That was what the last 12 months turned out to be. The Telegraph Salt Lake puts the spotlight on what our lives revolved around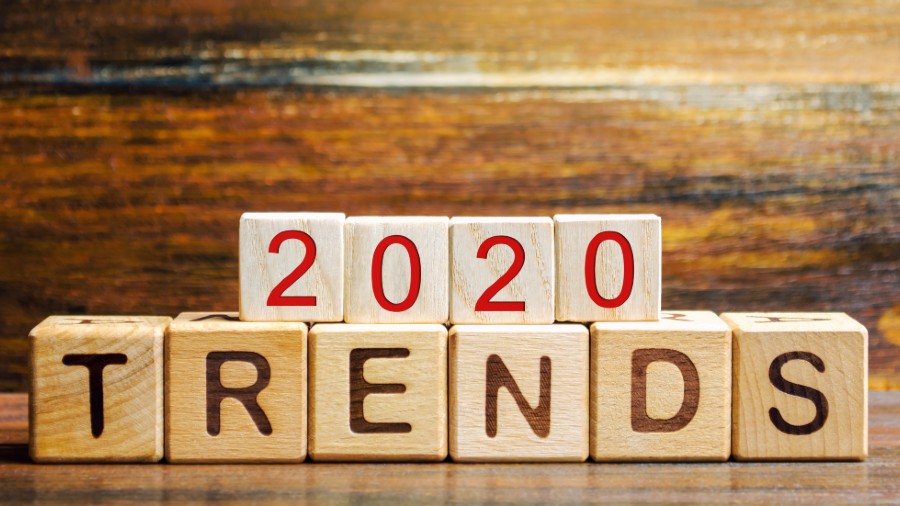 ---
Salt Lake
|
Published 25.12.20, 12:01 AM
|
---
Move over Facebook and WhatsApp. This year, professional life moved to video conferencing mode, be it for online teaching or office meetings, with Zoom being the most popular platform. Multiple members of the house were locked in separate rooms or spaces attending class, invigilating or appearing in exams, or holding group discussions. It brought its own set of challenges. While children complained of strained eyes and wavering attention and teachers faced technical hurdles like getting logged out of their own classes, on a lighter vein a middle-aged New Town software professional who has got used to his siesta after months of working from home, was roused from his slumber by repeated calls from junior colleagues to tell him that his snore could be heard at the post-lunch Zoom meeting. Though his video was off, he had forgotten to "mute" himself! Even family meetings used the app for virtual birthday or anniversary celebrations. Many of the blocks or housing complexes which could not hold community lunch over the puja days salvaged their Vijaya Sammelani by going online. Many complexes deputed younger members to help the elderly neighbours install the app on their phone or computer. Cultural programmes during Durga puja too took the virtual route. Technical hitches were common, with comments like "Mashima, apnar gola shona jachchhe na" or "Uncle, please come closer to the screen" preceding every performance. But they soldiered on undeterred, delighted at getting to connect with neighbours after months of isolation.
Accessory of the year
Mask
A piece of cloth that has made lipsticks lose relevance is mankind's greatest shield against the deadly enemy. Ever since the safety protocol was announced, face masks started flying off the shelves, or footpaths.
Now that masks are flooding the market, their sellers pervade the entire strata of the sales and services community — from the chemist outside AE Market to the cobbler behind Baisakhi Abasan. While the pristine white N95 and three-ply surgical masks were what sold in the initial days, often at a premium, in no time did the austere medical masks find competition in fun variants. Thus people started sporting their patriotism with tricoloured wear or their support as an East Bengal or a Mohun Bagan fan, all at Rs 15. By the Pujas, virus couture evolved, in silk, denim, polyester or even the stretchable elastene. Many a youngster ordered masks online, matching with their Puja buys, or picked up trendy stuff from City Centre. The wedding season saw options in chiffon, sequins or even beaded ones. Even bridalwear encompassed the face cover. Matching masks come free with Benarasis these days. The jury is out on whether they are medical-grade or not, but they do make great style statements and rescue the wedding look.
Transport of the year
Cycle
The sale of the humble two-wheeler increased manifold as people shunned public transport and took to travelling solo and safe. Some people have started cycling to work daily as far as even Santoshpur from Salt Lake. Calcutta Police, which had barred cycles from plying on 62 roads from 7am to 11pm, relaxed norms in terms of timing, giving cyclists a free run except on main roads and flyovers, since June. New Town is also encouraging the use of cycles. New Town Business Club started holding coaching classes at the football stadium in August, which takes place on Sundays, from 3.30pm to 5.30pm. The authorities are laying grade-separated cycle tracks along the roads to segregate the slow-moving two-wheelers from the speeding mechanised vehicles. So far, 30km track is ready. An app-based cycle renting service has been started (see page 4). A residents' body, called NTFN Cycle Club, was founded on September 16, which now has about 140 members and meets every weekend. Three cycling festivals have also been held — in August, October and December.
Name of the year
Kovidh
A 17-year-old Tegharia boy found himself turning heads this year because of his name: Kovidh Sarkar. And he has to explain ad infinitum that his name means 'wise' in Sanskrit, and has nothing to do with the virus. "It is irritating at times," he admits. It started in end-February, when at the school assembly, a teacher commented: "Kovidh, what have you done to the world?" "I didn't get his joke and kept thinking all day. Then I recalled that my mother had mentioned Covid-19 that morning itself," he told The Telegraph. When his father contracted the virus, they went for a test at Apollo Hospitals. "They were calling out names for confirmation. Everyone turned to stare at him on hearing his name," said mother Priti.
Things came to such a pass that Kovidh's father suggested changing his name but his mother refused. "I had searched long and hard to come up with this name before his annaprasan. He has been living as Kovidh for 17 years, long before this virus came. Why should he have to give up his name because of this coincidence?" she argues. Kovidh, she asserts, will carve out a career path positive enough to erase the negative association that his name now evokes.
Band of the year
West Bengal Police Jazz Orchestra
Corona, corona, corona/ Corona ke barte debo na... At the height of lockdown in April, when people were bewildered and depressed at being confined at home, men in khaki, who comprised the state police band, moved from one thana area to another, entertaining and educating people in equal measure about the unseen enemy — coronavirus. Over 11 days in early April, the seven-member band performed across the Bidhannagar and Barrackpore Commissionerate areas, often doing multiple shows per day. The song that became a big hit was a cover of Suno na suno na sunlo na from the Shah Rukh Khan film Chalte Chalte. "Since then, I have had to sing it at least 50 times in public gatherings," smiles sub-inspector Apurba Majumdar, the lead vocalist who reworked the original lyrics. The song, shared on the commissionerate website, has drawn 3.66 lakh likes and been shared 1.08 lakh times. Majumdar was even invited to compose the theme song for the Kestopur Prafullakanan (West) Durga puja.