Tiger fitted with radio collar in Sunderbans
While earlier data was used to decode their home range and territory, foresters want to ascertain their movement pattern near human settlements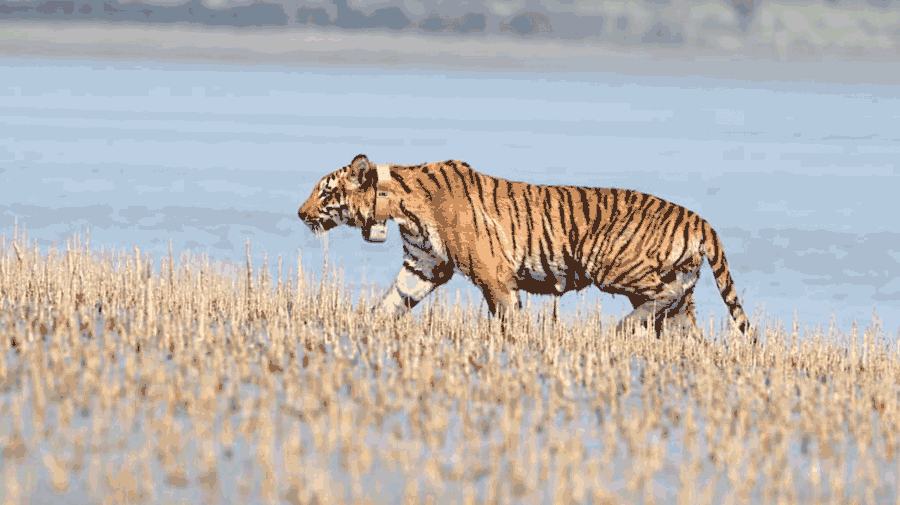 ---
---
An adult male tiger was fitted with a radio collar before being released in the Harikhali forest of the Sunderbans to study it's behaviour and track its whereabouts in the mangroves.
The exercise was carried out by the wildlife wing of the state forest department in collaboration with the WWF.
While earlier data from radio-collared big cats was used to decode home range and territory in the Sunderbans, foresters want to ascertain their movement pattern near human settlements.
The male tiger was caught by foresters on Saturday for the purpose of fitting the radio collar and was released back into the wild on Sunday afternoon.
Chief wildlife warden V.K. Yadav said the project was being jointly executed with WWF-India's Sunderbans chapter. "We have plans to put radio collars on a few more tigers in order to better understand their movement, habitat utilisation as well as to safeguard them by preventing man-animal conflicts," said Yadav.
A senior forester in the Sunderbans said monitoring the range of big cats was difficult because of the terrain and tide timings. Nowhere else in the world do tigers face such severe difficulties. "They have to negotiate the nettles of mangrove that stick out on the banks of creeks like needles, they have to frequently swim and along with negotiating the extremely harsh terrain, they have to hunt as well," said the forester.
The landscape coordinator of WWF-India's Sunderbans chapter, Ratul Saha, said the tiger could be tracked through satellite as well as portable Very High Frequency (VHF) range receivers. "The idea is to gauge the extent of negative interactions between tigers and humans that will help all stakeholders to develop strategies to reduce conflicts among humans and tigers," said Saha.
The collar weighs around 1kg and beams signals to a satellite at regular intervals. They have an automatic dropoff mechanism, which will enable field workers to take the gadget off the big cat through remote control.
The field director of the Sunderbans Tiger Reserve, Tapas Das, said they had planned to radio tag at least two more tigers.