This Month, That Year
Here's a look back at some events that made news around the world and in our own backyard in January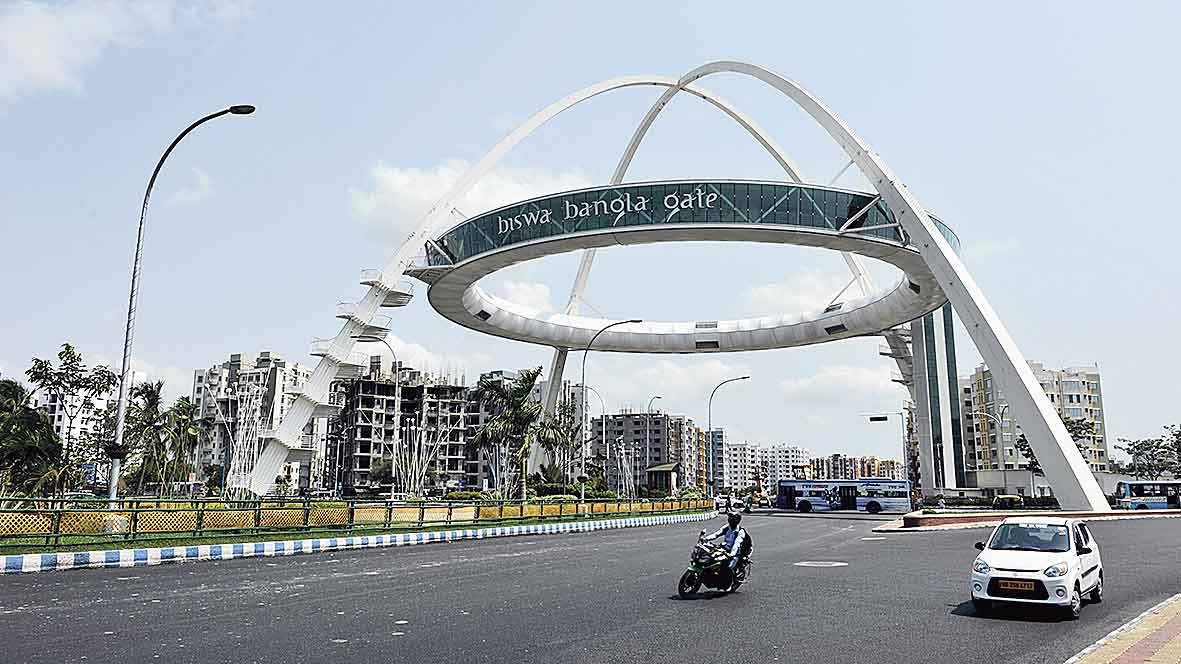 ---
Salt Lake
|
Published 29.01.21, 06:39 AM
|
---
Local
2019: Chief minister Mamata Banerjee inaugurates Biswa Bangla Gate on January 31. She inaugurates it remotely from the dais of the Kolkata International Book Fair held in Salt Lake's Central Park. The New Town structure has a hanging restaurant and viewing gallery 25m above the ground and soon becomes a popular tourist destination.
National 1866: One of the first trains in the country is launched between Calcutta and Delhi on January 1 and is later extended till Kalka, Haryana, in 1891. The train is introduced mainly for British civil servants who move to and from Calcutta to their summer capital in Shimla. In 2021 Kalka Mail is renamed Netaji Express to commemorate the 125th birth anniversary of Subhash Chandra Bose, who escaped from the British on board the train in 1941. 1966: Nuclear physicist Homi Bhabha dies in a plane crash over Mont Blanc in Europe on January 24. The official reason for the crash is a misunderstanding between Geneva airport and his Air India pilot but conspiracy theories float about the Central Intelligence Agency (CIA) having assassinated him to stymie India's nuclear program.
2001: A massive earthquake takes place in Gujarat on the morning of January 26. Known as the Bhuj earthquake, the calamity claims more than 13,000 lives including those in south Pakistan, and flattens more than 3 lakh buildings.
Global
1911: Pilot Eugene Ely makes the first shipboard aircraft landing on January 18. Ely lands his Curtiss Model D aircraft on board the USS Pennsylvania in San Francisco Bay. Two months back, he had taken off from another ship — also a first — although the aircraft plunged downwards soon after and the wheels dipped in the water before rising. Both were experiments to explore military uses for aviation within the navy. 2000: American actress, film producer and inventor Hedy Lamarr dies on January 19. Born in Vienna, Lamarr starred in European films before moving to Hollywood, where she was promoted as the most beautiful woman in the world. But besides a successful film career comprising the likes of Algiers and Samson and Delilah, Lamarr co-invented a version of frequency-hopping spread spectrum communication for torpedo guidance that is later used in Bluetooth and Wi-Fi technology. 2010: Japanese engineer Tsutomu Yamaguchi, dies on January 4, at the age of 93. Back in 1945 Yamaguchi had travelled to Hiroshima when the atomic bomb exploded. He was at a 3km distance but was blown away by the force, his eardrums ruptured, eyes blinded temporarily and with radiation burns. He received treatment and returned to his hometown, Nagasaki. A few days later he was describing the blast to a colleague when the second bomb exploded, again 3km away. Yamaguchi is believed to be the only person to have survived both atom bombs.
Sports & entertainment 1879: During England's tour of Australia, Australian bowler fast bowler Frederick Spofforth takes the wickets of Vernon Royle, Francis MacKinnon and Tom Emmett in three successive deliveries. It is the first hat-trick in Test cricket. Nicknamed "The Demon Bowler", Spofforth claims a total of 13 wickets in that match and Australia wins the Test played between January 2 and 4. 1883: Kahlil Gibran is born on
January 6 in what later becomes Lebanon. He grows up there and in the US to become an artist, poet and writer. He is best remembered for his 1923 book The Prophet that becomes one of the best-selling books of all time, to be translated to over a 100 languages. 1978: South Korean actress Choi Eun-hee attends a meeting in Hong Kong to discuss an upcoming film project but is abducted instead. The kidnap is staged by Kim Jong-il, who later becomes the dictator of North Korea. Kim also kidnaps Choi's ex-husband, director Shin Sang-ok, and forces them to make films for his country. The duo remain captive making films till 1986, when they manage to flee from a film festival in Vienna.