Eyeless in water
We meet the protagonist of an award-winning documentary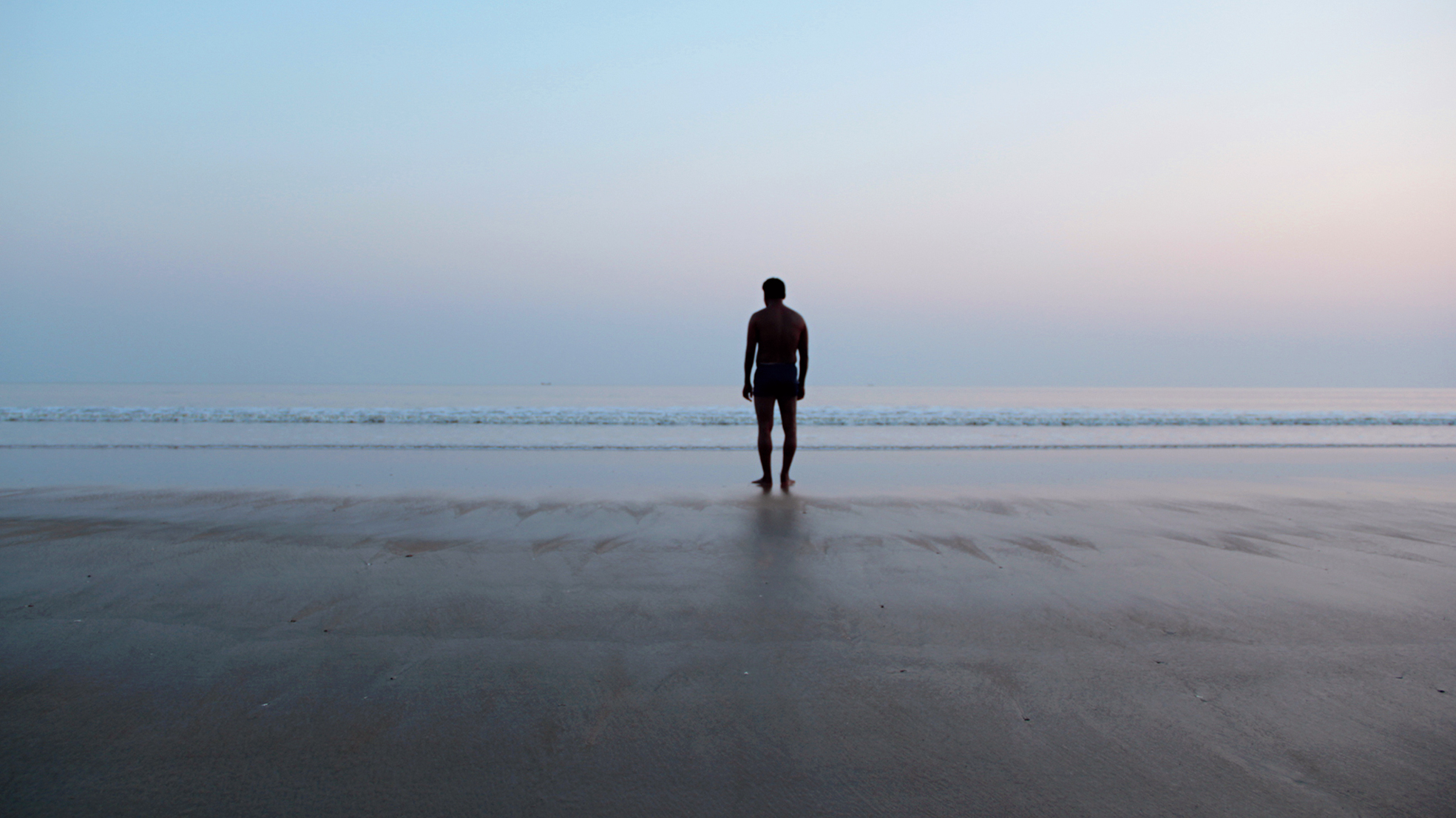 ---
---
The documentary being screened at Calcutta's Max Mueller Bhavan that day is called Swimming Through The Darkness. It is based on the life and achievements of swimmer Kanai Lal Chakraborty. One of the scenes shows Kanai and coach Chinmoy Das near a pond. Kanai is wearing swimming goggles. He does warm-up exercises before diving into the pond. Chinmoy is heard screaming, "There is algal bloom, go straight, turn right, now straight, slightly towards your left…" From time to time, Kanai's head bobs up and he shouts to ask if he is going in the right direction and then Chinmoy screams directions yet again. "Left. Now, right. Shoja, shoja… straight, straight."
Kanai, who lost his sight due to a medical procedure gone wrong when he was a child, is an accidental swimmer. He was born and brought up in Krishnagar. When he was five years old, he was pushed into a pond by another child. Had it not been for his elder sister, Meena, who shouted out instructions at him that day about how to stay afloat, he would have drowned. In his child's mind the episode triggered something. He learnt to swim and this saved him from drowning, quite literally and metaphorically too.
Kanai says, "Others can watch and learn, but people like us need someone who will teach every single stroke, every single move." Chinmoy, who is present at the documentary screening along with his protégé, tells The Telegraph, "Unlike others, who can do freestyle swimming, he must only do the breaststroke. In freestyle, the swimmer's ear goes under water with every stroke; this means he won't be able to hear my instructions and he will deviate… He has to learn his strokes simply by imagining."
Kanai does not just imagine, he also dreams. "I am not satisfied," he says. "I like to do long distance swimming. I want to cross the English Channel someday," he adds.
Kanai's parents have long been dead. He lives with his brother, Ashok, who is a priest, and his wife. Ashok tells Kanai people like them should not nurture such impossible dreams. Says Kanai, "But I ask him if I quit swimming, what will my identity be?"
When he is not swimming, Kanai sells spices — cumin, coriander, turmeric — from door to door to supplement a meagre family income. He practises for three to four hours every day and, during competitions up to eight hours. No luxury of following special diets, all he can afford is a fistful of black gram soaked in water, before practice.
Kanai's life is just like everyone else's. He loves watching Bengali films, used to write poetry and act in plays. He can play the mouth organ. National Award-winning director Supriyo Sen, who made the 76-minute documentary on him, says Kanai made a conscious choice not to play the instrument for a living. "He is very poised, even though he comes from a very poor background… That kind of courage, his kind of dignity and resilience attracted me to make this documentary," says Sen. "After a point, he does not think of himself as a blind person. And after a point, even I forgot that he is blind. He would tell me, 'Supriyo, I have seen this cinema and that cinema'," Sen continues.
While the world premiere of the documentary won a ticket to the 23rd Busan International Film Festival in South Korea in 2018, Kanai's dream of crossing the English Channel remains unfulfilled. Despite seeking support and help from ministries and concerned authorities, he has found no sponsor.
But there are other silver linings. Inspired by his feats, his alma mater — the Helen Keller Blind School — requested him to be a sports instructor. This was some years ago and today, Kanai holds a part-time job at the school.
In one of the scenes in the documentary, he is seen encouraging some of his students. He is saying, "We have to fight and establish our existence in society. We will not do what others do. We have to set examples. And only that will force society to recognise us."