Supreme Court upholds firecracker ban order
The top court said the high court's decision was justified as people's lives could not be imperiled, although it agreed that festivals were an important facet of India's culture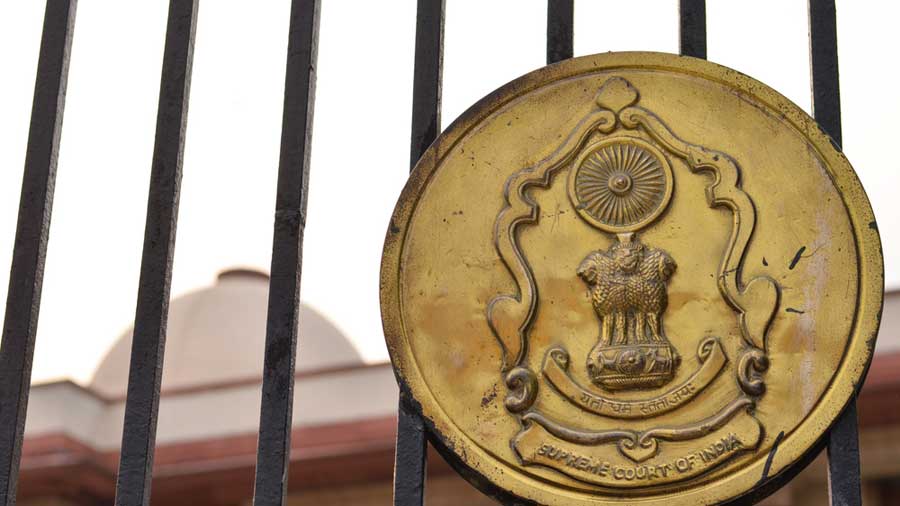 ---
---
The Supreme Court on Wednesday refused to interfere with Calcutta High Court's November 5 decision to ban the use of firecrackers during Diwali and other for-thcoming festivals this year because of the Covid-19 pandemic.
The top court said the high court's decision was justified as people's lives could not be imperiled, although it agreed that festivals were an important facet of India's culture.
"We are not inclined to entertain the special leave petition under Article 136 of the Constitution. The special leave petition is dismissed accordingly," the bench of Justices D.Y. Chandrachud and Indira Banerjee said after briefly hearing senior counsel Siddharth Bhatnagar, who appeared for petitioner Gautam Roy.
The petitioner had moved the apex court assailing the high court's judgment which was passed while dealing with two public interest litigations that had sought a ban on the sale and use of firecrackers on Diwali, Jagaddhatri Puja, Chhath and Kartik Puja because of the pandemic.
"We understand these festivals are important… but we don't want to interfere with the high court's order…. The high court knows the local situation better. You must understand that today we are in the midst of a pandemic. Preservation of lives is paramount…" the bench observed.
Though the senior counsel tried to argue that citizens had a fundamental right to celebrate their festivals, the court was not impressed with the argument. He submitted that the high court passed an erroneous order, despite there being no empirical data available on pollution caused by firecrackers.
"You can look at the situation in the country. Can you tell us whether people are able to step out of their houses in Calcutta, Delhi or any other part of the country (because of the pandemic)?" the bench asked.
Justice Chandrachud noted that on account of the pandemic every section of society was facing hardships.
"…We as judges are conscious that these are festivals, mean a lot to all of us. But you must understand that there are some values which are above the festivals. We are living in a situation where life is imperiled…" the bench observed while dismissing the petition.
The division bench of Justices Sanjib Banerjee and Arijit Banerjee of the high court had on November 5 banned the use and sale of firecrackers to curb pollution amid the pandemic. The court had further said the ban would be in force during Jagaddhatri Puja, Chhath and Kartik Puja.