Uncertainty looms over college admission after cancellation of Class XII board exams
The students who have consistently scored well feel they have a better chance if the institutes conduct entrance tests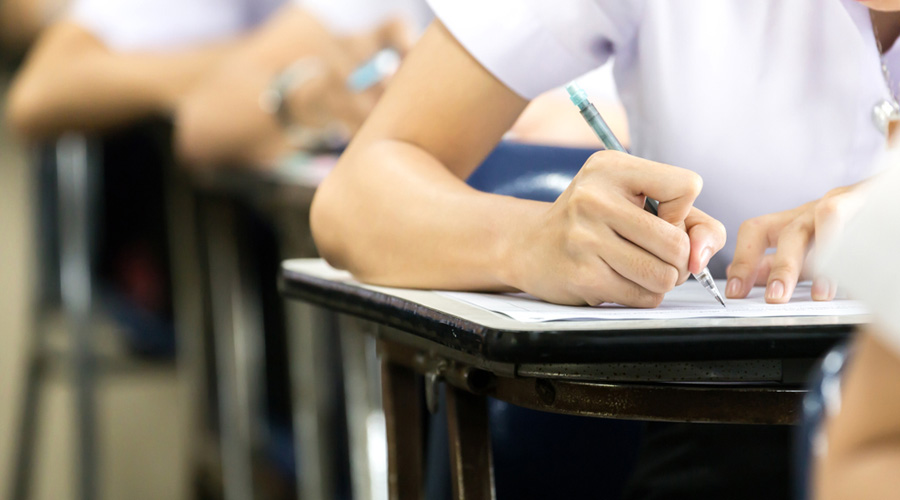 Students have been raising their concerns about the results and the criteria that will be taken into account to calculate the marks.
Shutterstock
---
Calcutta
|
Published 04.06.21, 02:38 AM
|
---
Students across schools who have consistently scored well feel they have a better chance of getting admission if colleges conduct entrance tests.
If boards exercise moderation in deciding the final marks, "competition could be more severe this year", many students said. Middle-rung students are equally worried that they could be edged out of the competition.
Both CBSE and ICSE have cancelled the Class XII board exams. While the decision gave some closure to students, uncertainty regarding college admissions remains.
"The board exam is a standard examination where everyone is tested on the same parameters and since that could not be held this year, we expect colleges to conduct a common test that will test everyone on the same standards," said Sumit Agarwal of The Heritage School, who is aspiring for Shri Ram College of Commerce in Delhi and Narsee Monjee College of Commerce and Economics in Mumbai.
Sumit is a high performer but he fears that the cut-off in colleges of Delhi University could be higher if admission is only based on board marks. "If I score below 98 per cent, perhaps I won't stand a chance but an entrance test will help prove my merit," he said.
Students have been raising their concerns about the results and the criteria that will be taken into account to calculate the marks.
"There will be more competition for a seat in a college this year, which is worrying students. Moderation makes the final outcome uncertain," said Terence Ireland, the principal of St James' School.
The ICSE council has called a meeting with principals of ISC schools on Friday to discuss issues related to the circular asking for the average marks of ISC examinees in Classes XI and XII and other matters concerning the ISC exam. Several schools are hoping that many of the questions around calculation of marks will be addressed.
On Thursday, the ICSE council sent two circulars to heads of ISC schools.
The council has said that they are in the process of formulating "alternative objective criteria for assessment of students" who were to appear for the ISC.
The council has asked schools to submit the marks by June 7 but said that only a "handful of schools have till date" submitted the required information.
The "gravity and urgency" of the situation cannot be stressed enough and the council needs to devise objective criteria and collate, declare and publish the results in a timely manner, one circular said.
The circular also says that the council needs to devise the criteria for assessment within two weeks, that is by June 17.
Teachers have no definite answers to questions posed by students.
"We can only counsel them that the board will not put them at a disadvantage," said Anil Jha, a senior coordinator at a city school.
Sister Sherly Sebastian, the principal of Our Lady Queen of the Missions Salt Lake, said "the real struggle is to get into colleges".
"Even those who score 90 per cent in other years struggle to get a college of their choice. This year could be worse," said Sister Sebastian.
Hundreds of students from the city apply to colleges under Delhi University and in other parts of the country.
"Colleges should understand that marks do not tell the whole story and under the present circumstances they should rethink and reevaluate the process of transition from school to undergraduate studies," said Damayanti Mukherjee, the principal of Modern High School for Girls. "Children have learnt from various sources and with the digital world, they have also done independent study. They have acquired certain skills that are not captured in their marks alone and that needs to be acknowledged by colleges."