St Xavier's College convocation deferred to March 13
We want more number of degree recipients to attend the event, says authorities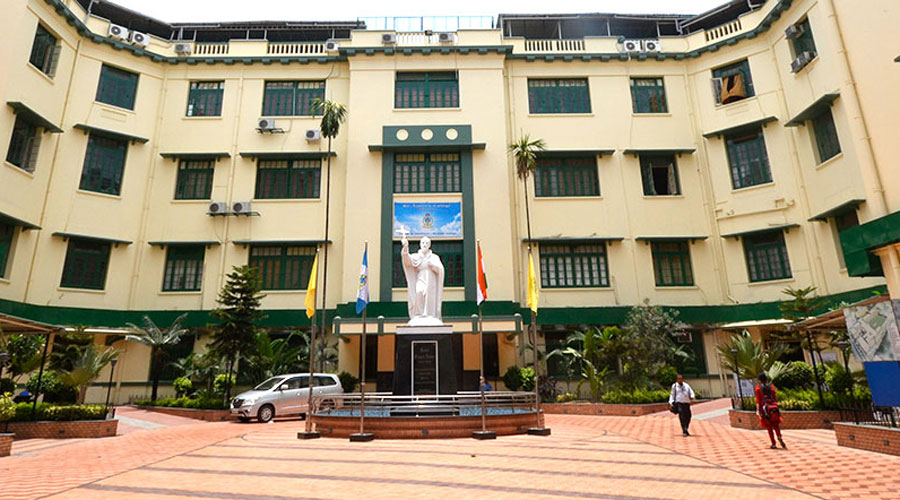 ---
|
Calcutta
|
Published 08.02.21, 01:57 AM
---
St Xavier's College has postponed its convocation for a second time and rescheduled it for March 13, officials said on Sunday.
The Park Street institution had first deferred the convocation from January 16 to February 28 because of the Covid pandemic.
"The second postponement is not because of the pandemic," said an official of the college.
"The convocation has been scheduled for March 13 because we want more number of degree recipients to attend the event."
The college had earlier invited only 35 degree recipients to attend the convocation. But now, it will invite 350 of the 2,700 recipients (undergraduate and postgraduate).
The venue has been changed as well. Earlier, the college had planned to hold the convocation at the auditorium on the campus. Now, following an increase in the number of recipients, the authorities have decided to hold the event on the football ground on the campus.
"The ceremony was initially decided to be held on February 28. It has been further deferred in the interest of the student community. The programme has been rescheduled for March 13 at 11am. With the post-examination review/grafting procedure completed, we intend to confer degrees on the maximum number of students possible, in the present situation," said Father Dominic Savio, the principal of the college.
"From every department, the first 20 students according to the marks secured in
all six semesters will be invited to attend the convocation. We are keeping the figure at 350."
Asked whether it would be safe to let 350 degree recipients gather at the convocation venue, the principal said: "We are keeping the number within 350 because of the pandemic. That is why we are holding the event in an open-air spacious facility, where it will be easier to maintain physical distancing norms. We had to somewhat honour the wishes of the students while keeping the safety protocols in mind."
Altogether, 450 people, including teachers and officials, will gather at the venue, officials said.
The college will mail the degree certificates to the residential addresses of those who will not be able to attend the convocation.
The ceremony will be live streamed on digital platforms like Facebook and YouTube.
"Those who will attend the event will have their body temperature checked with thermal guns and guards and volunteers will ensure all protocols are followed," a college official said.