Sourav Ganguly fit and fine
'Now I am absolutely fine. Hopefully, I will be ready to fly soon'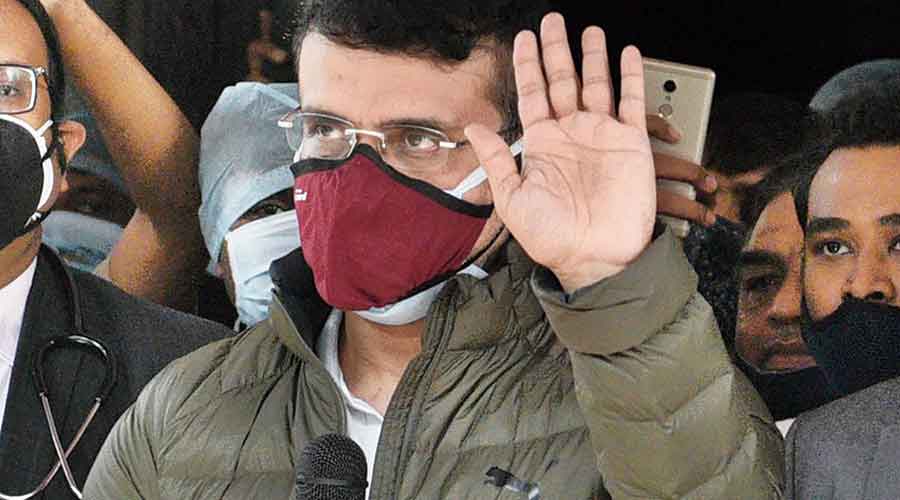 ---
Published 08.01.21, 04:43 AM
---
Sourav Ganguly outside Woodlands Hospital on Thursday, moments before he left for home.
The former Indian cricket captain was admitted to the hospital on Saturday after suffering a heart attack.
"Now I am absolutely fine. Hopefully, I will be ready to fly soon," Sourav, 48, said after walking out of the hospital. "I thank Woodlands Hospital, the doctors and nurses for taking care of me." Woodlands officials said one of the doctors, who was in the team that treated Sourav, accompanied him to his house. The doctor will call on him every day. A cardiac monitor to check his heart has been kept at his home. On Saturday, a stent was implanted in Sourav's right coronary artery. There are blockages in two more coronary arteries, for which angioplasty will be performed later. "There were two challenges, meeting the expectations of fans and well-wishers and the responsibility to provide clinical care," said Rupali Basu, the CEO of Woodlands.