Small private hospitals and nursing homes face vaccine hurdle across Bengal
Serum Institute of India did not make any firm commitment on how to provide the doses to these smaller units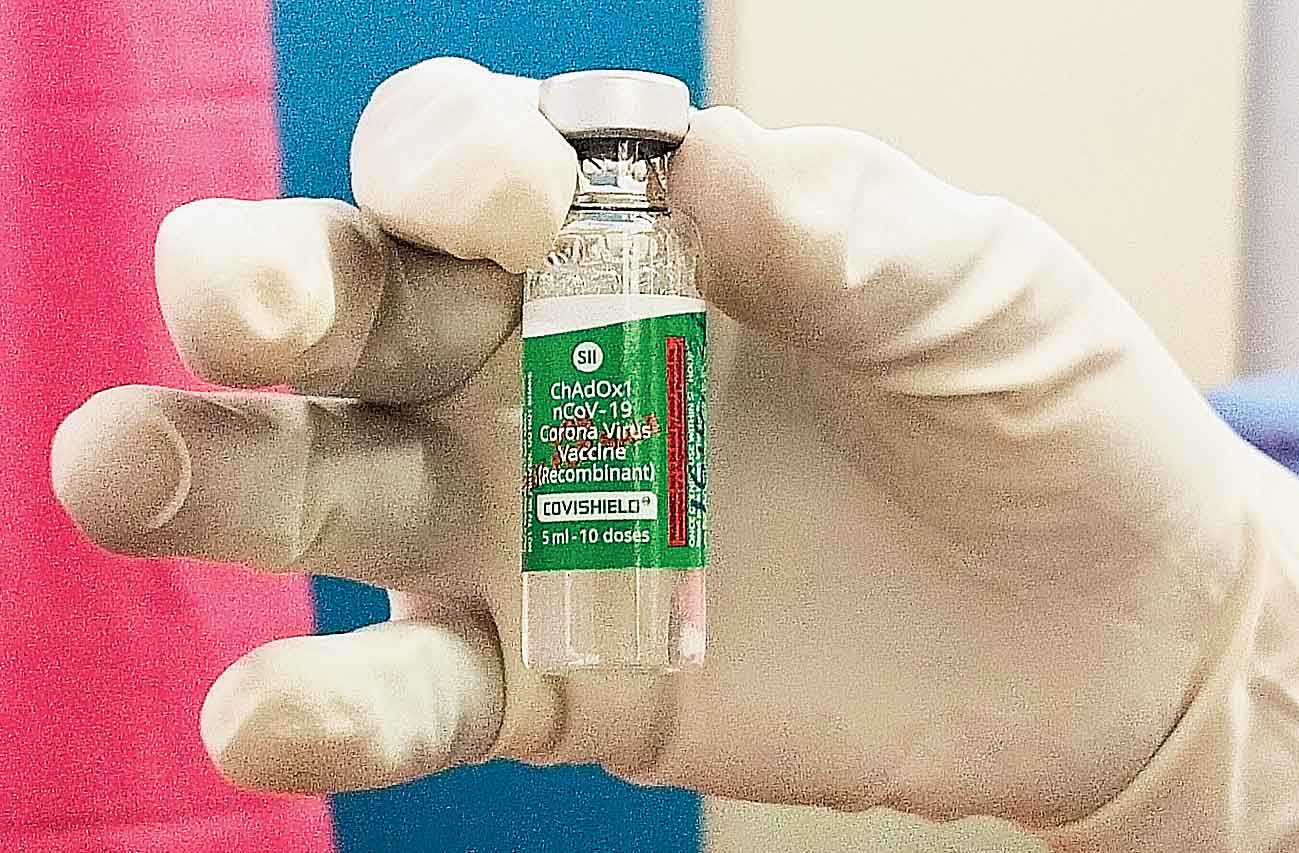 Some of the big private hospitals in Calcutta have not received the doses despite making the payments.
Shutterstock
---
Calcutta
|
Published 30.05.21, 02:12 AM
|
---
Small private hospitals and nursing homes, many of them located in towns across Bengal, have complained how they are finding it impossible to procure Covid vaccines directly from the manufacturers.
At a meeting on Friday with the state government, representatives of nursing homes and private hospitals and the chambers of commerce, Serum Institute of India (manufacturers of Covishield) did not make any firm commitment on how to provide the doses to these smaller units.
Even some of the big private hospitals in Calcutta have not received the doses despite making the payments.
Tens of thousands of people, who are awaiting the second dose and others who are yet to receive the first jab, cannot get vaccinated because of the lack of supply.
"The chambers of commerce, private nursing homes and the Serum Institute of India discussed the problems of supply to private vaccination centres and we are jointly trying to solve the problem," said Narayan Swaroop Nigam, Bengal's health secretary.
Sources said at the meeting, the government requested the representative of Serum Institute of India but there was no firm commitment. "The manufacturer said they will first have to cater to the demands from the governments," a source said.
"The manufacturers are unable to provide enough doses even to the government and bigger private hospitals. So, many smaller nursing homes are waiting to get even their first supplies," said Ajay Chakraborty, Bengal's director of health services.
Many corporate hospitals, which have units in several parts of India, have centrally placed orders and procured vaccine doses in bulks. But smaller nursing homes, most of whom neither have the financial capacity nor infrastructure to buy more than 10,000 doses at a time, are facing the difficulty.
At Friday's meeting, the nursing homes offered to form a consortium so that they could order in bulk, but that was turned down by the manufacturer. According to rules set by the Centre, no association can procure vaccines other than the governments and private vaccination centres so that  hoarding can be prevented.
But, nursing homes said this was causing huge problems for them.
"We require eight lakh vaccine doses for one month for 1,600 member nursing homes across the state. Our capacities are less and we don't have cold chain for bulk supply," said Sk Alhajuddin, the chairman of, Progressive Nursing Homes and Hospitals Association.
"The big private hospitals are concentrated mostly in Calcutta and a few in towns like Durgapur and Siliguri. But tens of thousands of people in smaller towns depend on private nursing homes for vaccination," said Alhajuddin, who is also the owner of The Sun Hospital in Burdwan.
His nursing home has administered Covishield to 7,000 people before May 1. "Our nursing home is writing two mails a day to Serum Institute of India, requesting them to inform how we can place orders for 5,000 doses," he said.
Alok Roy, chairman, health committee of the Federation of Indian Chambers of Commerce and Industry (Ficci), said they were trying to form a consortium of nursing homes so bulk order could be placed.
"We are trying to rope in few small nursing homes together and so that the process of procurement becomes less tedious. If so many small nursing homes place orders then it would be difficult for the manufacturers to handle those." 
In Calcutta also, nursing homes are facing the similar problem.
A nursing home in Ekbalpore had administered vaccines to about 1,000 people till April 30 and since then it has not received any stock. "We have requested for 5,000 doses but there has been no reply," said the owner.
Peerless Hospital has paid Serum Institute about two weeks back, but are yet to get the supply.
"We have paid around Rs 76 lakh for 12,000 doses. But Serum Institute is not giving us any commitment," said Sudipta Mitra, chief executive, Peerless Hospital.