Shortage of workers hits drug supply in Calcutta
Several agents said they had stock of medicines but couldn't distribute it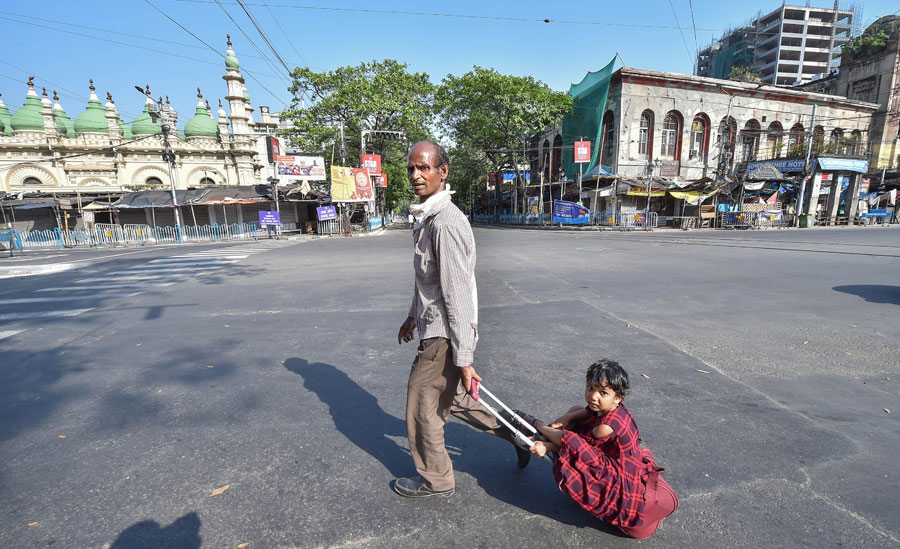 ---
Calcutta
|
Published 28.03.20, 08:22 PM
|
---
The supply of medicines took a hit in several parts of the city on Saturday because of a shortage of workers at various levels in the supply chain.
Medicines from manufacturers reach stores from wholesale suppliers, who source their stock from clearing and forwarding agents of drug manufacturing companies.
In this supply chain, work has been affected at two places because employees were unable to get to work. As a result, medicines from the house of clearing agents did not reach wholesale dealers. Some of these agents said they didn't have the workforce to keep stock and load medicines to match the demand of wholesalers.
At the wholesale hub of medicines in Calcutta, several shop owners said they were operating with less than a fourth of their total staff strength. This means there are not enough hands to load medicines on vehicles for retailers in various parts of the city and adjoining areas as well as in the districts.
"My total staff strength is 14 and I have been able to pick up only two of them in my car because they are based in Calcutta. The rest are from the suburbs; they can't reach the shop because of transport problems," said Abhishek Keshari, owner of a wholesale medicine shop in Mehta Building. "With just two men, how will I arrange to supply medicines to my retailers?"
Mehta Building and Bagree market, with over 600 shops, account for nearly 60 per cent of the medicine business across Bengal. Over 6,000-plus retailers in the city depend largely on these two drug markets for their supplies.
The supply had been hit since the lockdown till the government intervened on Friday. Shop owners in Bagree market and Mehta building resumed business on Saturday.
"There are issues of manpower shortage with clearing agents," said Saurav Hazra of Hazra Medical Agency Private Limited in Mominpore, a clearing agent. "But I have been able to manage with my staff," he said.
Many clearing agents have their offices and godowns in Andul, Dhulagarh, Amta and along stretches of Delhi Road. Medicines from manufacturers across India reach here before finding their way to wholesale dealers.
Several agents said they had medicines but couldn't distribute it. "It's not just about trucks or Matadors. Who will load them on vehicles?" asked an agent who did not want to be named.
Some medicine dealers said they had been able to overcome this crisis by hiring local hands. "Since I supply gloves to hospitals, I have ensured that supply is not hit at any cost," said Subir Sen, owner of Garia Medical Agency. "But this is not the case with most."
A few wholesale dealers of a specific type of drugs have found a way to reach hospitals. Viren Patel, a dealer of cancer drugs in Radha Bazar, adjoining Lalbazar, said he had asked two of his staff to deliver medicines to hospitals in his car. "Since these drugs are in cartons, we are able to manage," Patel said.