Shootout in New Town: Slain Punjab gangsters linked to multiple cases
Jaipal Singh Bhullar, ace athlete and son of a retired cop, had more than 25 criminal cases pending against him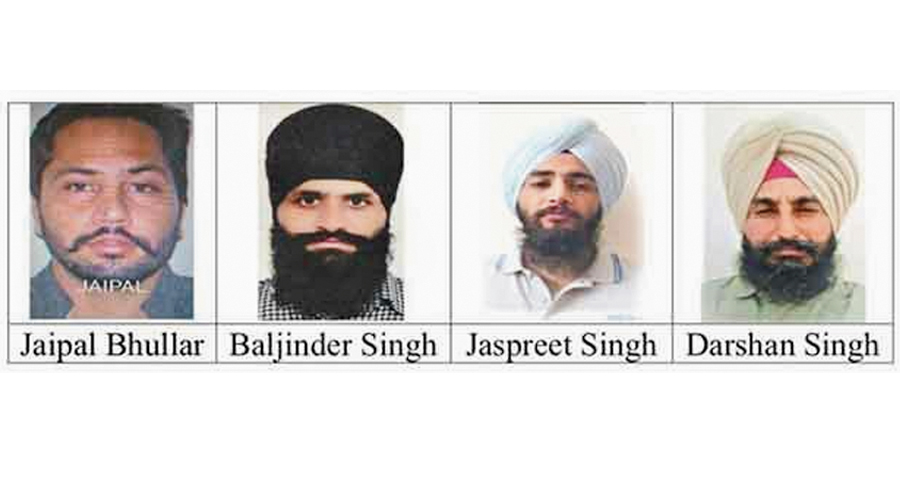 ---
|
Calcutta
|
Published 10.06.21, 03:10 AM
---
One of the two gangsters shot dead in New Town on Wednesday was the son of a retired assistant sub-inspector of Punjab police. 
Jaipal Singh Bhullar, police said, had been a champion hammer thrower in college before becoming a dreaded criminal wanted in several states.
Bhullar had more than 25 criminal cases pending against him, including robbery, murder, extortion and arms and drugs smuggling. He had allegedly entered the crime world with the kidnapping of a child in Punjab, the police said. 
He and his associates — Jaspreet Singh, alias Jassi Kharar, Baljinder Singh and Darshan Singh — were wanted in the killing of two assistant sub-inspectors of police, Bhagwan Singh and Dalwinderjit Singh, at a grain market in Punjab's Jagraon on May 15. 
In 2017, Bhullar and his accomplices allegedly robbed an ATM refill van and fled with Rs 1.33 crore in Banur, near Chandigarh. He and his brother, Amritpal Singh Bhullar, also allegedly fled with 30kg of gold after a daylight robbery at a financial institute in Ludhiana's Gill Road.
The Punjab director general of police, Dinkar Gupta, said at a media briefing on Wednesday: "Jaipal had earlier snatched a 9mm pistol from an assistant sub-inspector, Sukhdev Singh, of Khanna police in the evening of May 10, 2021, when he was deployed at a naka on GT Road, near Doraha. In this connection, Punjab Police had earlier arrested Darshan Singh and Baljinder Singh, alias Babbi, from Gwalior on May 28, 2021."
The lead on the black vehicle in which Bhullar had travelled from Gwalior to Bengal came after the arrest of Babbi, sources said.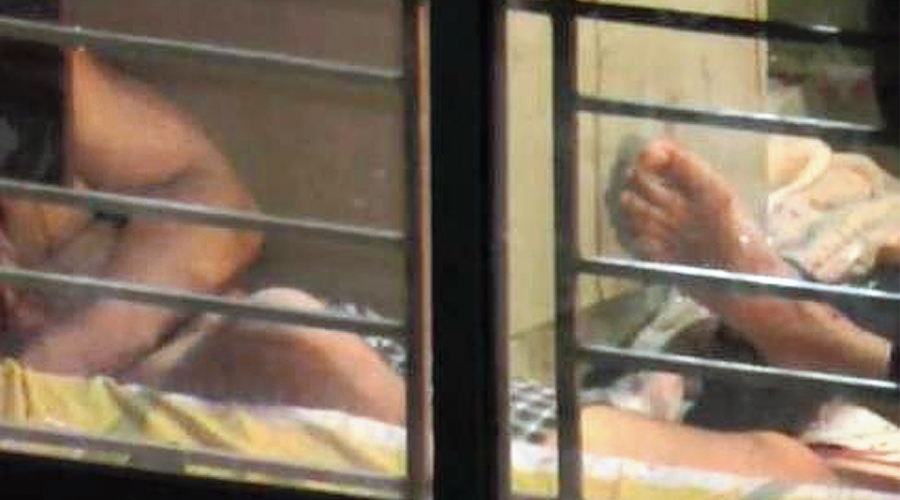 Bhullar had a reward money of Rs 10 lakh on him and Jassi Rs 5 lakh. The reward money usually goes to individuals or agencies who share authentic or actionable information that leads to the arrest of the accused.
In this case, it was not clear whether officers of the Bengal police, who were part of the operation that led to the gangsters' death, could claim the reward.
A senior Bengal police officer said: "The reward money is not a factor. What matters was that we could neutralise the targets by suffering minimum damage. The kind of weapons they had... the consequences could have been serious had we not gone prepared."
Another officer said the "stature" of a criminal can often be gauged through the reward amount on him. "Such a bounty is usually announced for credible information on terrorists or most wanted criminals. The fact that Bhullar had a bounty of Rs10 lakh on him signifies how important he was," the officer said.
The Punjab police said Bhullar had been absconding since 2014. During all these years, he had allegedly committed many heinous crimes and was wanted in more than 25 cases.
He was of late involved in smuggling drugs from across the border in collaboration with smugglers in Pakistan, DGP Gupta said.
Bhullar's notoriety came to the fore after he had in 2016 killed a politician named Jaswinder Singh Bhullar, alias Rocky, and claimed responsibility through a Facebook post. He had said in the post that he had killed Rocky near Parwanoo in Himachal Pradesh. "The game has just started. Just wait and watch," an officer of the Punjab police quoted from the post.
He became "Punjab's Most Wanted" after he and his associates allegedly shot two cops who were checking vehicles following a tip-off about purported sale of illicit liquor on May 15.
The names of Bhullar, Jassi, Baljinder and Darshan emerged from the incident, after which the Punjab police circulated their photographs and declared rewards on them.
Darshan and Babbi were arrested from Gwalior on May 28.
Bhullar and Jassi were found in possession of five automatic small guns and revolvers and at least 89 rounds of ammunition in the New Town flat.