Scientist Sekhar Basu is no more
The former Atomic Energy Commission chairman, who tested positive for Covid, was awarded Padma Shri in 2014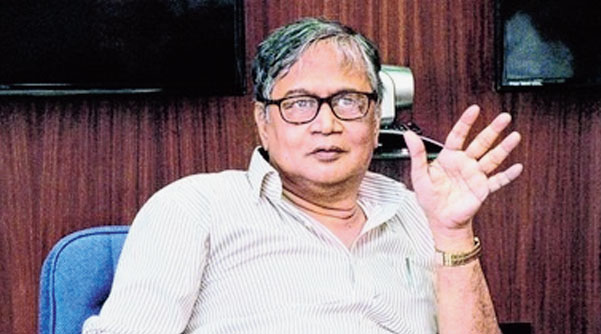 ---
|
Calcutta
|
Published 25.09.20, 01:29 AM
---
Former Atomic Energy Commission chairman Sekhar Basu, who had tested positive for Covid-19, died at a private hospital in Calcutta early on Thursday. He was 68.
The nuclear physicist, who was awarded Padma Shri in 2014, is survived by his wife and son.
Originally a mechanical engineer, Basu is revered for his contributions to the country's atomic energy programme. He pioneered the highly complex reactor for India's first nuclear-powered submarine INS Arihant.
He was also secretary to the government of India's department of atomic energy. Before that he was director of Bhabha Atomic Research Centre (BARC). He played a major role in establishing India as a lead country in various domains of nuclear sciences and engineering.
Recently, as Homi Bhaba Chair Professor, Basu was with Variable Energy Cyclotron Centre (VECC), Calcutta, where he set up the medical cyclotron facility at VECC's Chakgaria campus. His continued guidance to Team VECC ensured continuous supply of isotopes to hospitals through the lockdown, said some of those associated with the project.
Chief minister Mamata Banerjee tweeted: "Grieved to hear about the passing away of veteran nuclear scientist and former Atomic Energy Commission chairman Sekhar Basu. My condolences to his family and colleagues."
Prime Minister Narendra Modi tweeted: "I join the atomic energy fraternity in grieving the passing away of Dr. Sekhar Basu, a renowned nuclear scientist who played a key role in establishing India as a lead country in nuclear science and engineering. Our thoughts and prayers are with his family and friends…"
President Ram Nath Kovind described Basu's death as "a huge loss to the nation".
Born on September 20, 1952, at Muzaffarpur in Bihar, Basu went to Ballygunge Government School and graduated in mechanical engineering from VJTI, Bombay University, in 1974.
He was responsible for the design, construction and operation of nuclear recycle plants at Tarapur in Maharashtra and Kalpakkam in Tamil Nadu.