Science fiction in epics, Sukumar & beyond
New Town Book Fair hosted an event where authors discussed the future of adult science fiction in Bengali literature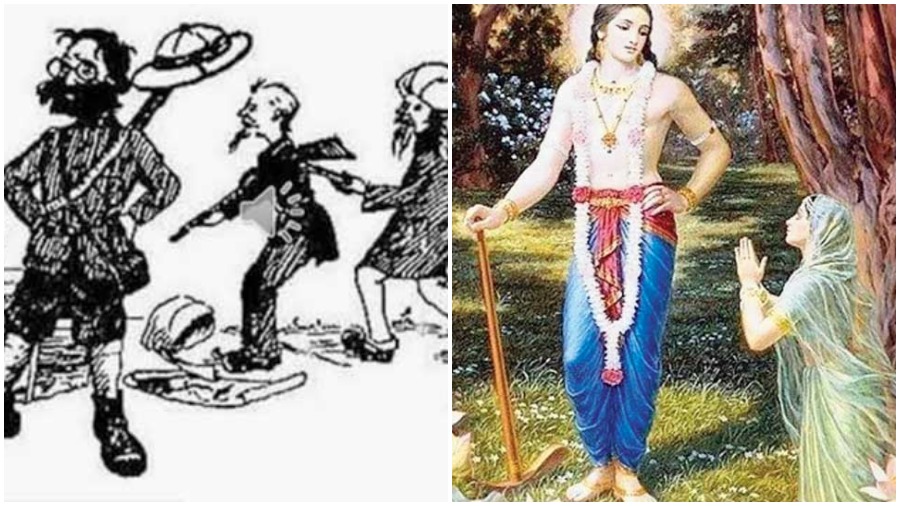 ---
Salt Lake
|
Published 12.03.21, 01:26 AM
|
---
What is common to the Puranas, The Ramayana and The Mahabharata one hand and recent Hollywood films like Interstellar and Inception on the other? Both, it was pointed out in course of a panel discussion, are works of science fiction. Science fiction had its beginning in ancient Syria and Indian literature has a rich legacy in the genre too.
On March 5, New Town Book Fair hosted an event where authors Souvik Das and Partha De discussed the future of adult science fiction in Bengali literature with Deep Ghosh, a publisher and editor of Kalpabiswa, a Bengali science fiction magazine, and Arunava Gangopadhyay, who has made Kolpobignan, a documentary film on the subject. Riju Ganguly, who has translated many works of science fiction from English to Bengali, was the moderator.
Das disagreed with the perception that science fiction only predicted doom. "Our epics are my favourite works of science fiction and they are quite utopian." He cited the love story of Balaram and Revathi in the Puranas. "It talks about the parallel existence of two different space-time relationships. The same concept has been used in Interstellar and Inception."
He also spoke about the interpretation of Creator god Brahma's four heads. "They represent the four most abundant elements behind Creation -- oxygen, hydrogen, carbon and nitrogen. The fifth head of Brahma is hidden. That represents soul which is the essence of Creation."
De's interpretation ran contrary to Das's view. "Adult science fiction is a realistic speculation about dystopic future events, based solidly on adequate knowledge of the real world, past and present. It warns the reader about some impending disaster," De said.
Ghosh said a good work of science fiction had to be one where readers could relate their present situation as leading to the dystopia at the centre of the story.
He expressed concern about the challenges faced by the genre in Bengali literature, referring to the apathy of popular Bengali magazines towards science fiction. De felt Bengali readers had drifted more towards fantasy and horror stories over the last decade.
However, Gangopadhyay said he was optimistic about the future of the genre. "When I spoke to readers across age groups during the filming of my documentary, they showed keen interest in good content," he pointed out.
Das reminded the audience that the future would be a continuum of the rich heritage of sci-fi writers in Bengali, including Sukumar Ray, whose Heshoram Hnushiyarer Diary (Diary of Heshoram Hnushiyar) was a parodic take on Arthur Conan Doyle's The Lost World and Acharya Jagadish Chandra Bose, whose Palatak Tufan (Runaway Cyclone) uniquely brought together sci-fi and satire.
Alluding to Woman's Day coming up three days later, Das also paid homage to Rokeya Sakhawat Hossain as the first woman writer of science fiction in India whose story Sultanar Swapno (Dream of Sultana) challenged the archetypal representation of men in society as macho.
Though differing on several counts, the speakers agreed that science fiction was difficult to define as there was no easily demarcated limits to science fiction.