Schools give entry fee relief
Parents can pay admission amount in instalments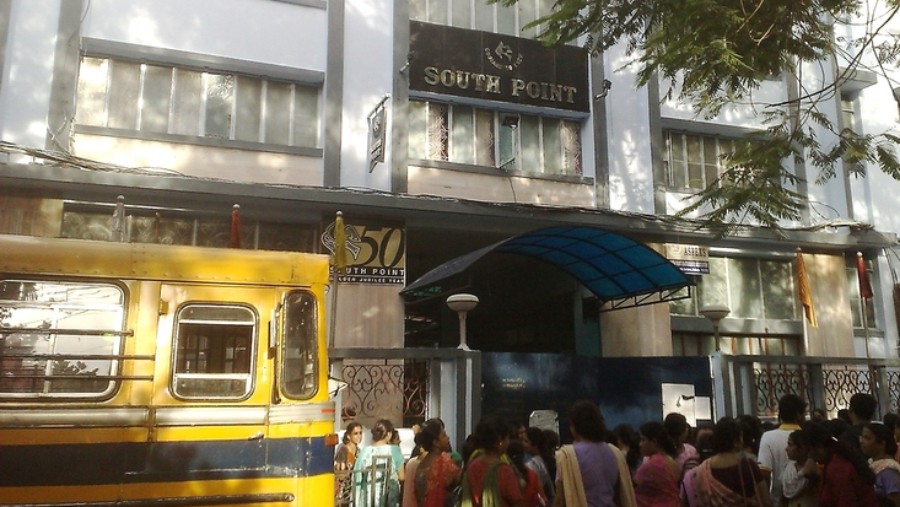 ---
|
Calcutta
|
Published 18.09.20, 02:54 AM
---
Several schools in the city have decided to provide financial relief to parents seeking admission for their children in Nursery by allowing them to pay the fee in two instalments.
For most of them this is the first time that schools are making such an exception keeping in mind the pandemic.
South Point and Vivekananda Mission School, Joka, are some of the institutions which have told parents to pay the admission fee in two instalments because of the current economic situation.
Many people have faced economic hardships, loss in businesses or even pay cuts during this period and many of them have also been unable to pay the school fees and sought waivers.
Some of the schools "anticipated" that parents might be finding it difficult and so they made the changes in their admission fee payment method.
Across many city schools, the fee to be paid at the time of admission varies between Rs 65,000 and Rs 1 lakh.
South Point that has begun taking admission will accept the payment now and again in December. "In order to provide some financial relief to the parents in view of the current economic situation due to COVID-19, the total amount will be collected in two instalments," the school has written to the parents.
"We did it on our own because we realised if parents do not have to shell out the entire amount at one go, it will be a relief for them," said Krishna Damani, trustee of South Point.
Vivekananda Mission School in Joka has also decided on the instalments and parents could pay by the end of the year or beginning of the session. "Even in paying the first instalment several parents are asking for extension of the deadline....," said Arnab Chandra, the rector of the school.
Some of the institutions like Indus Valley World School and South City International School, however, are not extending the benefit to all parents but only those who are requesting.
The admission process in city schools begins in September for the April 2021 session.
Many schools are conducting it online and some of them have already published the list of selected candidates.
"We have received requests from some parents who are in financial distress and we are considering their request to stagger the payment," said Amita Prasad, director of Indus Valley World School.
"From now to when the classes start in April, the parents will get some months to make the payment."
Parents are either sending email to the school or talking to the admission officer to make a request, the school said.
Several other schools are also deliberating on considering cases depending on the nature of request and the extent of financial distress.
"We understand that not many parents will make such a request because there is a difference between the existing parents of the school and the new parents," said the head of a school.