School principals for continuous assessment in semester system
According to them, one board exam may increasingly be an uncertain way to grade a student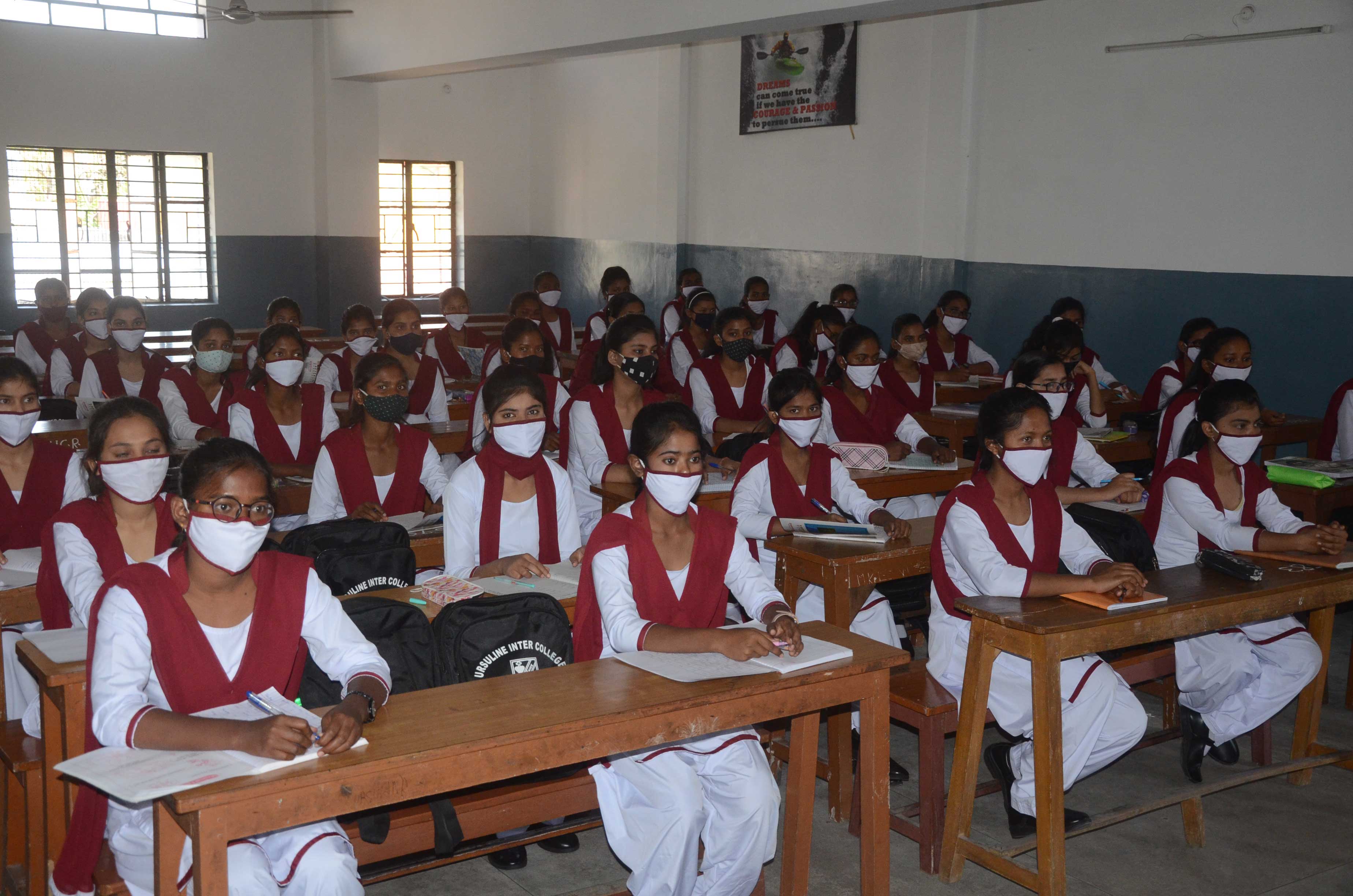 ---
|
Calcutta
|
Published 30.05.21, 02:09 AM
---
Several school principals from across the country participating in a discussion on Class XII board exams spoke about how round-the-year assessment of students' performance will be the new norm. One board exam may increasingly be an uncertain way to grade a student, they said.
Principals discussed how it was time to change the "trajectory of evaluation" and suggested continuous assessment in a semester system as a more viable option.
"Testing times: implementing Class XII exams during the pandemic" was organised by St Augustine's Day School (Barrackpore & Shyamnagar) on Saturday evening at a time when thousands of examinees still do not know how they will be assessed before they move to the next level of their academic careers.
Assessment pattern
A student cannot be tested on "so much of information" at the end of a year or at the end of 12 or 14 years, said Rupkatha Sarkar, the principal of La Martiniere for Girls.
"It is as if our life is on hold because of one exam. Why?" she asked.
"I think it's time we look and we change our trajectory of evaluation... I feel a semester system with a formative approach of assessment would be better where there is continuous assessment of what the child is learning," she said.
Heads also hinted at the need to effect a change soon because, compared to other (international) boards), the process has already been delayed.
"There are boards that are not having to debate this today. Their children are far happier. They are ready. While we, in some of our boards, are having to go through this with our children because I think our pattern of assessment may not be so right anymore," said Sarkar.
The principal of Bishop Cotton School, Bangalore, Edwin Christopher, said: "If the circumstances do not allow the conducting of exams next year, the continuous evaluation and assessment that schools have done will be a benchmark of issuing a marks statement, in other words a visa to get a student into colleges, universities or any of the professional courses."
In store for juniors
Principals feel schools will have to be less stingy with marks in internal exams and change their pattern of assessment, too.
Responding to a question, Aruna Gomes, the principal of Loreto House, said: "Most schools do have stricter marking schemes in the selections and pre-boards, which has to change."
"This is a learning curve for all of us: teachers, students and administrations. I think we need to relook at our pattern of assessment in the next four years keeping in mind Classes IX to XII," she said.
Exams 2021
Christopher suggested a "hybrid model", where a student could be tested on only MCQs (multiple choice questions) for 40 marks.
"Have all kinds of questions asked within a time-frame of 40 minutes or 30 minutes...which can be in the form of one mark, two marks,  three marks, four marks as the board prescribes...here I am not talking about the quantum of questions but the quality of questions," he said.
Christopher said that the remaining 40 marks could be in the form of an interview in which students take questions from one or more subject teachers.
Several school principals said the idea of not having on-site exams was because no vaccines are available for children yet and the fear of contraction Covid was serious.
Ruchi Seth, the principal of Lotus Valley, Noida, said her school had "been warmed by so many experts against on-campus exams".
Need for decision
Several school principals said it was rather late in the day to debate and discuss the exams now, when a lot of students have already got offer letters from foreign universities.
Sunita George, the principal of Bombay Scottish, Mahim, said that it is important that "there is a timeline which we follow whether we conduct board exams or not".
For students who have already got offer letters from universities abroad, the first step is submission of marksheets or a pass certificate of grade XII. "Many students have got scholarships from very good universities and they are starting their terms in July, August or September... These students are going to lose out in a big way if we do not come out with our results on time, irrespective of what the mode of exam is..." George said.
"Unlike last year, a lot of countries today are not as badly impacted as India is. Those countries are going to start their sessions on time. So, it is important that by August or September our children finish all formalities and are in those countries with time to complete the 15-day quarantine period some of them require," she said.