Salt Lake roads 'dangerously dark after dusk'
Roads and lanes in several Salt Lake blocks have been plunging into darkness after dusk because of defunct street lights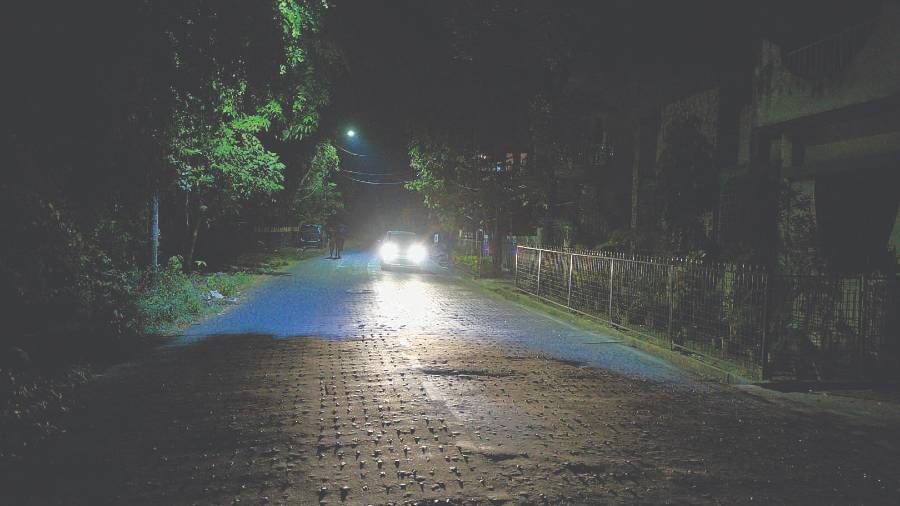 ---
---
Roads and lanes in several Salt Lake blocks have been plunging into darkness after dusk over the past few months because of defunct street lights. Residents say they think twice before walking or driving down these stretches at night.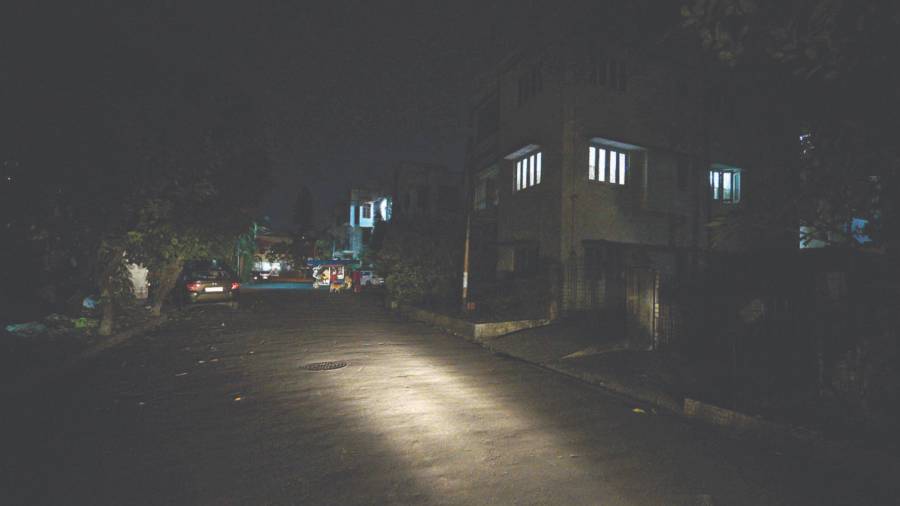 On November 10 night, a man on a bicycle snatched the handbag of a woman walking back home with her sister after dinner at a restaurant in Salt Lake. The sisters chased the man but he fled inside a poorly lit lane nearby.
The Telegraph drove through various blocks in all three sectors of Salt Lake on Wednesday night and found that most lanes and even some of the arteries had plunged into darkness.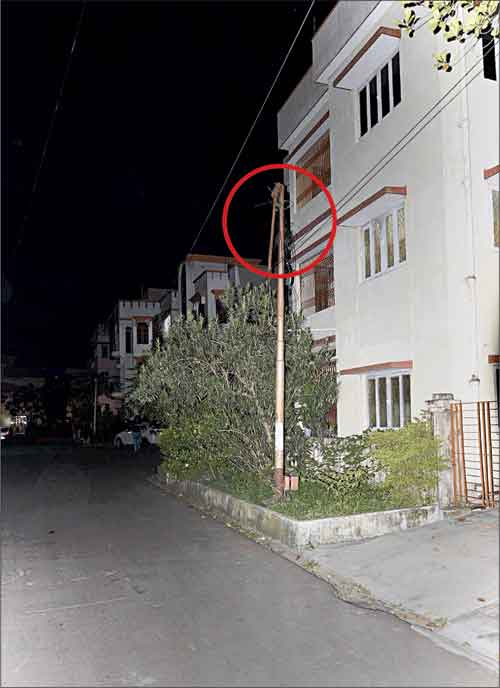 In FE Block, where Monday's snatching took place, darkness had engulfed multiple lanes and roads because street lights were not working. In Sector I, large stretches of the road along the Kestopur canal were dark.
"The entire area becomes dangerously dark after dusk. This has been happening for a few months. We have sent several letters to the Bidhannagar Municipal Corporation but no action has yet been taken," said Arindam Ganguly, a resident of AE Block.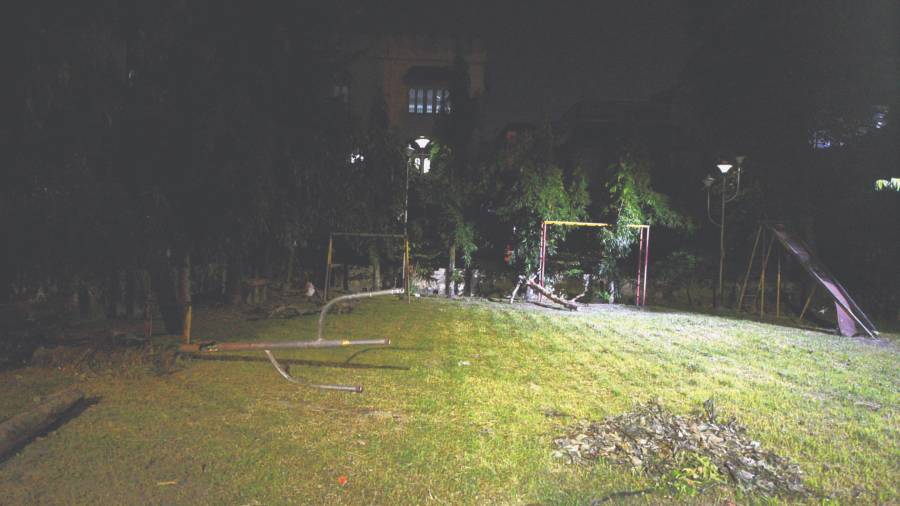 In HA Block, too, a resident said half the street lights had become defunct and the others were too dim to be of any use. Biswajit Paul, the resident, said the few lights that were functional only produced long shadows, instead of illuminating the streets.
"The street lights and the lights in the block's park that were damaged when Cyclone Amphan struck the city on May 20 have not yet been repaired or replaced," another resident of HA Block said.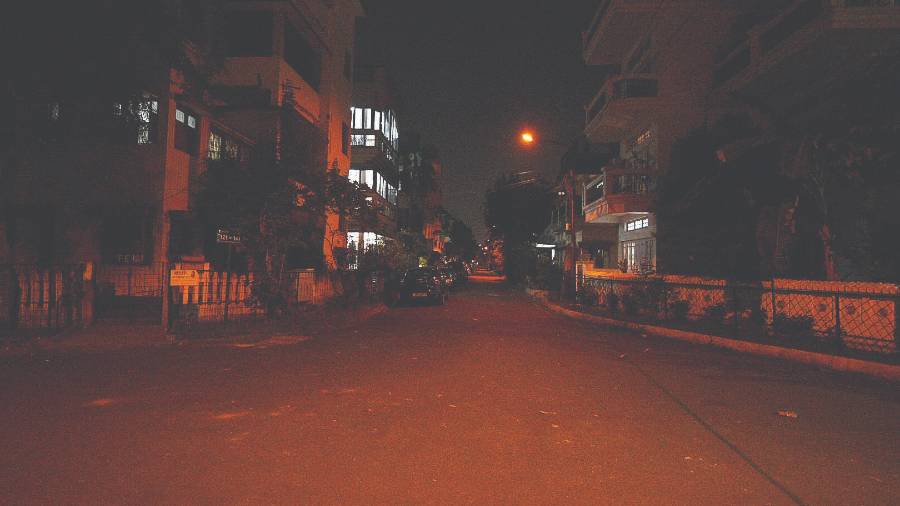 An official of the civic body blamed the delay in repairing or replacing the defunct street lights on a staff shortage. "Most workers have gone home during Durga Puja and have not come back yet. We are hoping to start repairs after Diwali," the official said.
Krishna Chakraborty, the administrator of the Bidhannagar civic body, said they would start the repairs soon. Several sodium vapour lamps, she said, will be replaced by LED lights for better illumination.
"We will speak to the ward coordinators and tell them to submit a list of unlit areas in their wards and take action accordingly," said Chakraborty.