Russian girls stranded for two months
In Salt Lake, the girls spent time reading books on electronic readers, meditating, doing yoga and working out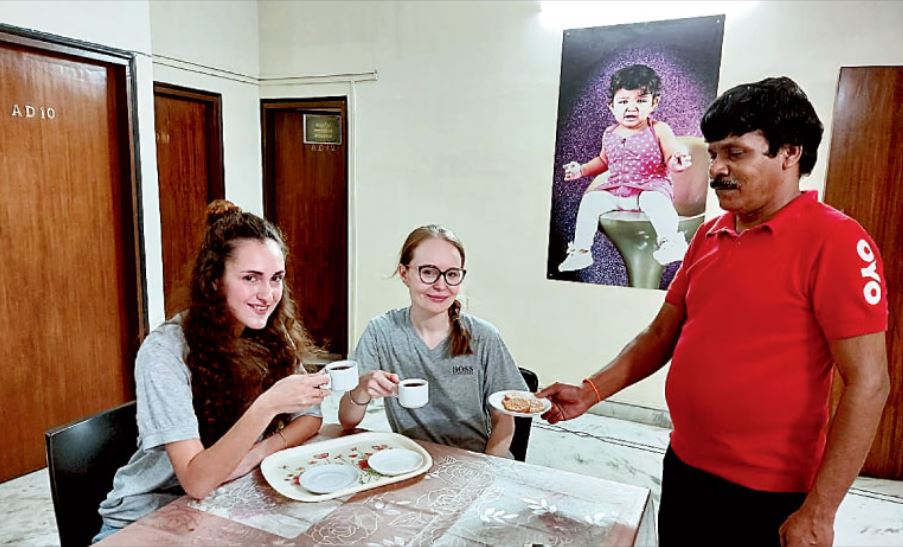 ---
---
Almost the entire world is under lockdown now but one would certainly feel more comfortable being confined to one's own home. Ask the two Russians who were cooped up in an AD Block guest house for almost two months.
"In Russia, the lockdown isn't too stringent. My family and friends can still go for walks, to markets, banks…Here we never set foot outside the building. Only on Monday we visited a Spencer's outlet," says Maya Danileva, a travel agency executive from Saint Petersburg who checked into Next Generation Guest House on March 19.
The only other guest at the premise was Veronika Migel, a model from Moscow, who checked in on March 18. "My mother cries almost every day when I speak to her over phone," says Veronika. "She's extremely worried and wants to know when I'll return home but I don't know what to tell her."
Veronika arrived in Delhi in February, where she completed some photoshoots for clothing catalogues. Thereafter she flew to Calcutta for another month-long shoot but the lockdown began almost immediately. "My shoot got cancelled and the only thing I got to see here is Victoria Memorial," she says.
Maya arrived in Calcutta in January and so has seen all the touristy sites around. "I left for Jammu and Kashmir in March but everything was shut there so I returned to Calcutta the next day," says the lady who had taken leave from work till mid-April. "I had wanted to visit Indonesia before returning home but Covid-19 has put paid to all my plans."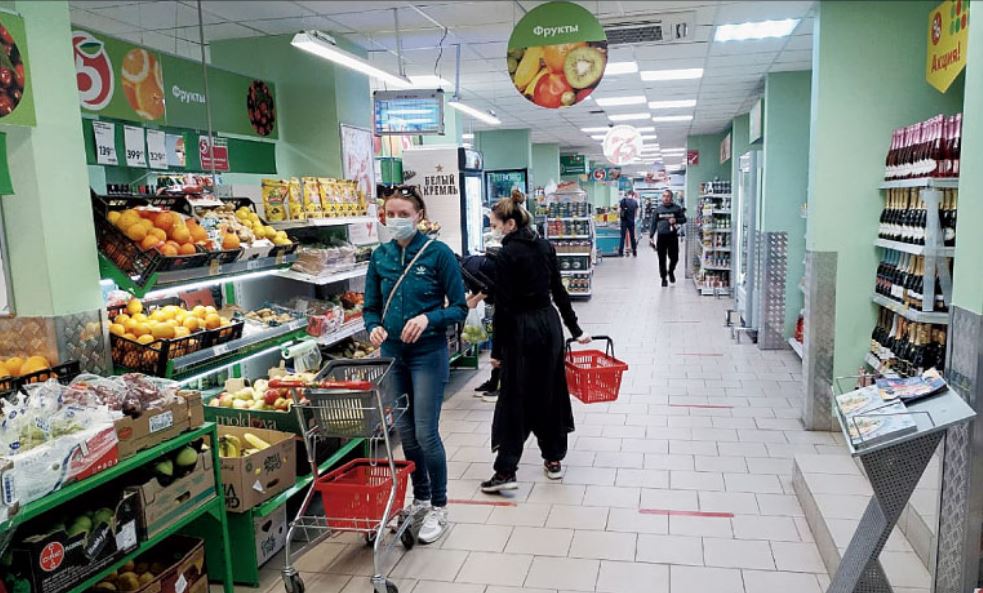 In Salt Lake, the girls spent time reading books on electronic readers, meditating, doing yoga and working out. "I made the most of the lockdown as otherwise I don't get time for these activities," says Maya, who quite enjoyed the Indian food served by the in-house cook.
The girls were in touch with the Russian consulate general in the city. "They were planning a flight on April 8 but it got cancelled. We haven't heard anything concrete from them thereafter," says Veronika, who on Tuesday took a car to Delhi.
Some weeks ago, the girls had heard about a special flight to Central Asia but decided not to pursue it. "It could have added to the confusion. We will wait for a direct flight to Russia, and frankly, except for the tension, we have been pretty comfortable in Calcutta," Maya says.
Owing to the extraordinary situation, the owner of the guesthouse Moloy Dutta, went easy on their payment and the girls were grateful. "I always knew Indians were helpful. I hope Russians return the gesture if roles are ever reversed," says Veronika.